The search for an ideal property that adapts to the preferences of the new owner involves many variables: size, number of rooms, services, amenities included, etc. Therefore, the location of the property must be considered. Discover the most upscale neighborhoods in Rio de Janeiro below.
If you want to live in a peaceful, safe, valued environment with a good quality of life, then consider looking for a property located in the upscale neighborhoods of Rio de Janeiro.
It is worth noting that an upscale neighborhood means the entire region of the city in which the properties have high-standard finishes. Furthermore, it is a region where there is an excellent commercial and service infrastructure, proximity to shopping malls and a good quality of life for residents.
In relation to nature, it is important to realize that there is intense afforestation and preserved nature. Thus, luxury horizontal or vertical condominiums, with controlled entrance and 24-hour security, among other requirements, define the value per square meter of the properties.
In the South Zone of Rio de Janeiro there are many upscale neighborhoods where it is possible to have a comfortable routine in mansions, penthouses and luxury apartments served by great leisure facilities and many amenities.
There is even the presence of condominiums that are classified as sub-neighborhoods due to the way they are physically organized and the level of urban planning and infrastructure. These neighborhoods have an excellent Human Development Index (HDI) and guarantee people the opportunity to live peacefully in condominiums surrounded by security.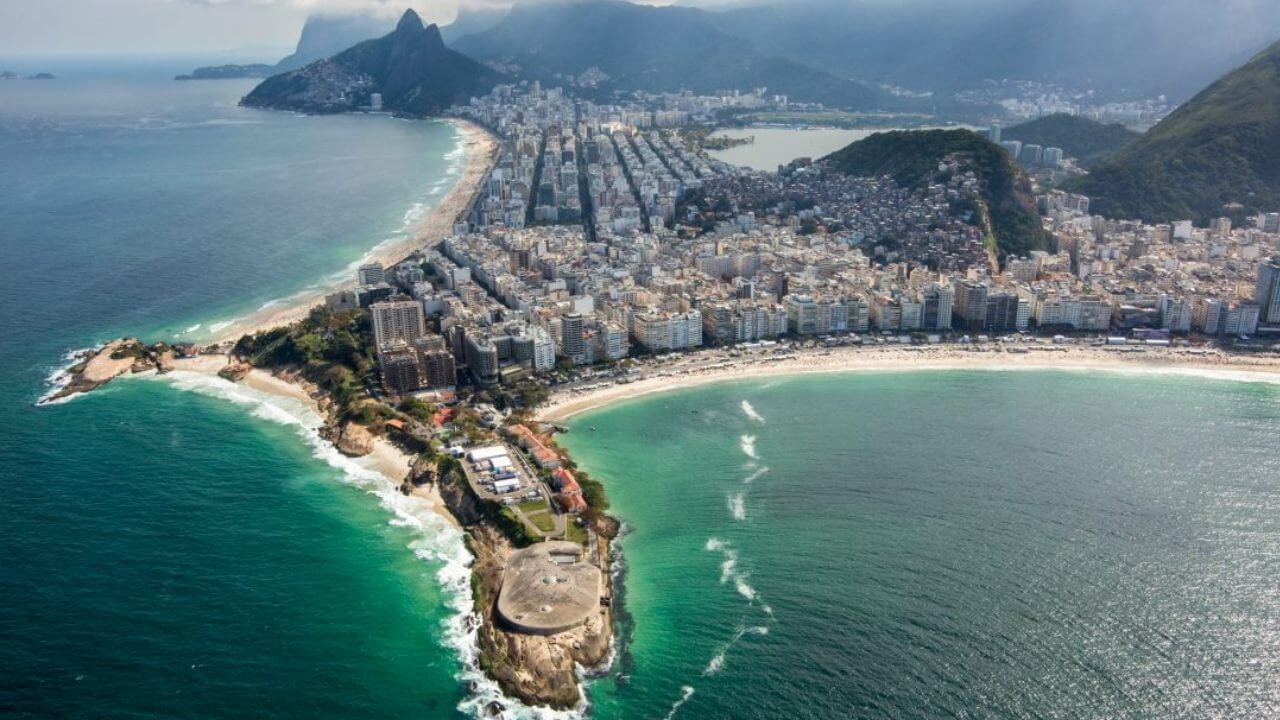 In this special article, prepared by Invexo, a real estate agency in Rio de Janeiro, you will be able to see which are the main upscale neighborhoods in Rio de Janeiro and understand what makes these regions so valued!
Rio de Janeiro is one of the most beautiful cities in the world. If you are looking to live with sophistication in a wonderful city, count on INVEXO, a real estate agency specializing in luxury properties in Rio de Janeiro.
At the end of the content, you will also find a bonus neighborhood. The neighborhood has presented one of the highest real estate values in the Rio de Janeiro market. Furthermore, its properties have an excellent liquidity rate, a lot of demand and interest from potential buyers. Can you guess?
Main characteristics in upscale neighborhoods in Rio de Janeiro
Rio de Janeiro is a very diverse city, with regions that have their own characteristics such as: condominiums with complete infrastructure, local commerce, restaurants, bars, shopping malls, reinforced security in the region, as well as several other amenities. Most of Rio de Janeiro's upscale neighborhoods are located in the south zone, the richest area of the city.
What are the upscale neighborhoods in Rio de Janeiro?
Some of Rio's most famous neighborhoods are located in this region, attracting tourists from all over the world. The upscale neighborhoods of Rio de Janeiro are:
Leblon;
Copacabana;
Ipanema;
Lagoon;
São Conrado;
Botanical Garden;
Botafogo;
Gavea.
To understand the level of real estate appreciation in the south of Rio, suffice it to say that the region has some of the most expensive properties in South America, many of them located in Leblon. It is also the favorite region of artists, celebrities, intellectuals, politicians, doctors and many traditional upper-class families.
Data from research on human development and per capita income show that the upscale neighborhoods of Rio de Janeiro concentrate the highest level of purchasing power in the capital of Rio de Janeiro. The neighborhoods in the south zone that have the best HDI are: Leblon, Gávea, Ipanema and Lagoa.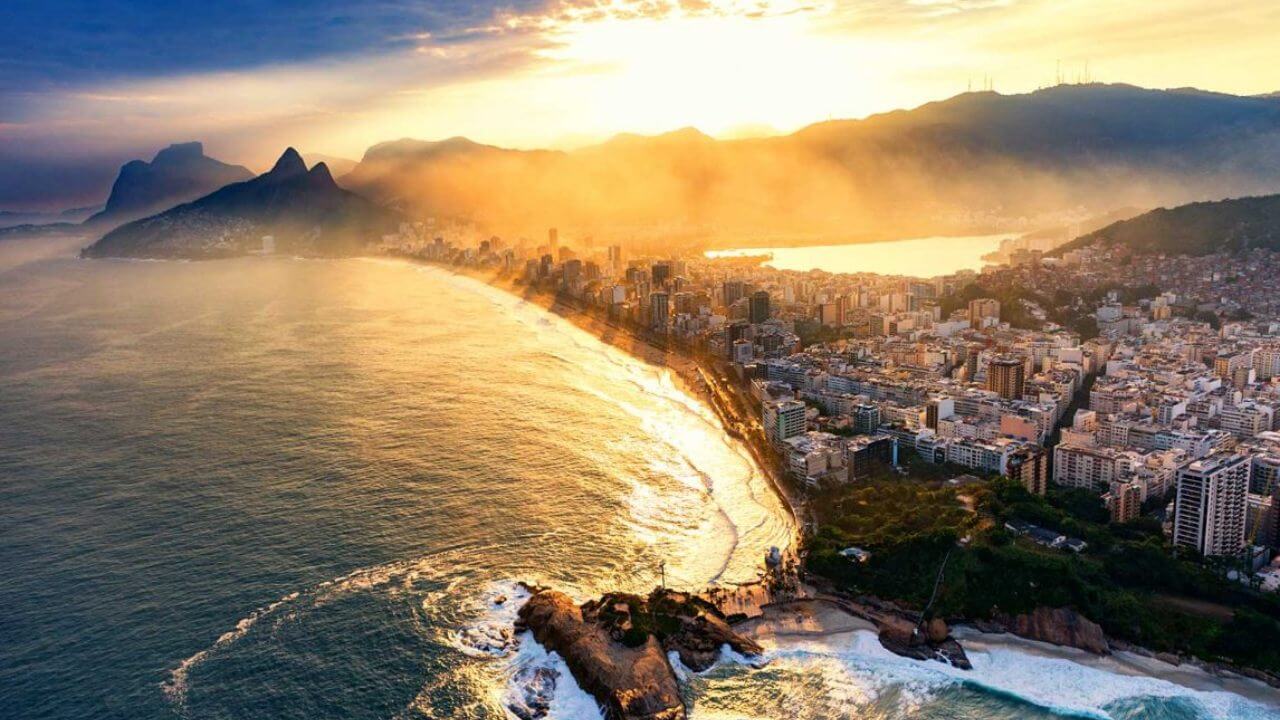 Thus, the main characteristics of an upscale neighborhood in Rio de Janeiro are: properties with a high market value, high purchasing power of the population, square meter value above the market average, developments with a high construction standard, urban planning, mobility solutions , luxurious architecture, presence of quality finishes in properties, leisure areas, excellent local infrastructure, predominantly residential neighborhoods, reinforced security, presence of private security, many parks, green areas and squares, among others.
Therefore, luxury properties in upscale neighborhoods in Rio de Janeiro are very different. What draws attention are the large square footage, modern layouts, intelligent spaces, leisure areas with swimming pool, sauna, courts and party rooms. As for security, the properties have cutting-edge technology. Therefore, access control, patrols, cameras, presence sensors and other solutions reinforce the protection of residents.
Furthermore, upscale neighborhoods are easily identified by the level of preserved nature they present. In these areas, the tendency to maintain afforestation and preserve environmental areas is greater. This is only possible with the population's level of awareness about the importance of green areas for quality of life and government policies.
Discover the most upscale neighborhoods in Rio de Janeiro, capital
In this article, you will learn about the main upscale neighborhoods in Rio de Janeiro and the main characteristics of each of them. These are the regions of the city that bring together all the facilities and amenities necessary to maintain a peaceful routine with great well-being.
The list of upscale neighborhoods will begin with Leblon and close with São Conrado. This way, all of Rio's most sophisticated and rich neighborhoods will be presented. Next comes the bonus neighborhood, a pleasant surprise for blog readers.
In the list below you will be able to find all the charms of the south zone of Rio, including its most important tourist attractions, shops, good cuisine and the unique features of each neighborhood. Continue reading!
Leblon
The first of Rio de Janeiro's upscale neighborhoods is well known because it was represented in TV productions, such as in Manoel Carlos' soap operas, and in national cinema. Charming, traditional and with a lot of history, Leblon was created in 1919 and borders Lagoa, Gávea and Ipanema.
In fact, Leblon is a neighborhood that really needs no introduction. Famous postcard of Rio de Janeiro, it has one of the most valuable square meters in the city. It is, therefore, a region of intense real estate appreciation. Classified as a luxury neighborhood, Leblon also involves Jardim Pernambuco, a condominium known for being the address of several public figures and for having some of the most expensive mansions in Brazil.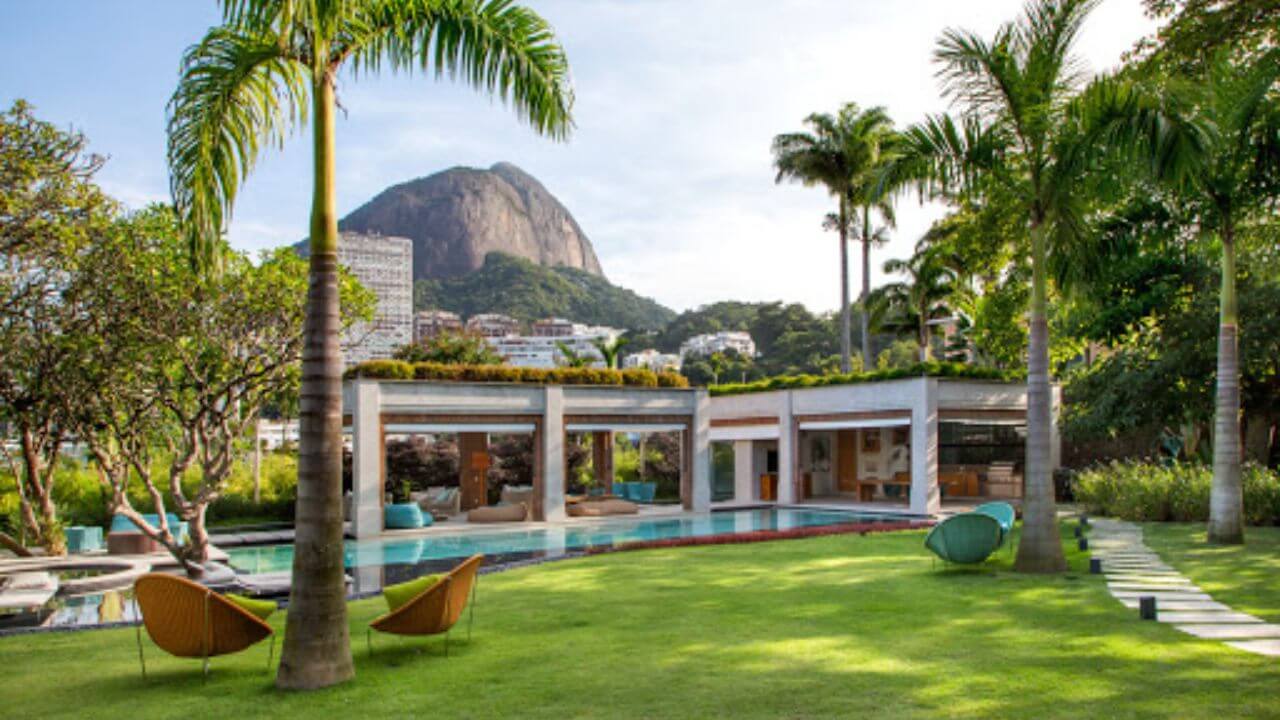 Leblon stands out for its beautiful beach, streets with impressive harmony and visual organization, intense tree planting, wide range of sophisticated restaurants, traditional bars and luxury stores. Without a doubt, the neighborhood's tradition is directly related to its history.
The region is home to many preserved buildings, large apartments, points of interest and excellent infrastructure. In short, it is an expensive, sophisticated and very charming neighborhood. The stunning view of Morro Dois Irmãos, for example, is just one of Leblon's attractions.
Thus, the neighborhood also draws attention due to Leblon Beach and Shopping Leblon, with a large chain of stores and an iconic promenade. Leblon is very close to Ipanema and has very refined properties, perfect for families looking for a quiet and well-organized location to live.
There is no shortage of leisure, commerce and service provision in Leblon. Therefore, the neighborhood caters well to people who want to enjoy a comfortable, healthy and convenient life. In this way, the strategic neighborhood brings together everything that is important for the quality of life of its residents.
At Shopping Leblon you can find Apple Shopping, Alexandre Birman, Animale, Arezzo, Bibi Sucos, Chanel, Clube Melissa, Dermage, Época Cosméticos, Farm, Fábula and much more. In addition, there is also the Oi Casa Grande Theater, Casa do Saber Rio and the best restaurants in Leblon nearby.
On Avenida Bartolomeu Miter, residents also find many entertainment and cultural options, such as the XP Investimentos Theater. Other prominent spaces in Leblon are: Praça Antero de Quental, Jockey Club Brasileiro, Academia Smart Fit Leblon, Rio Design Leblon, Globo Comunicação and Clube de Regatas do Flamengo.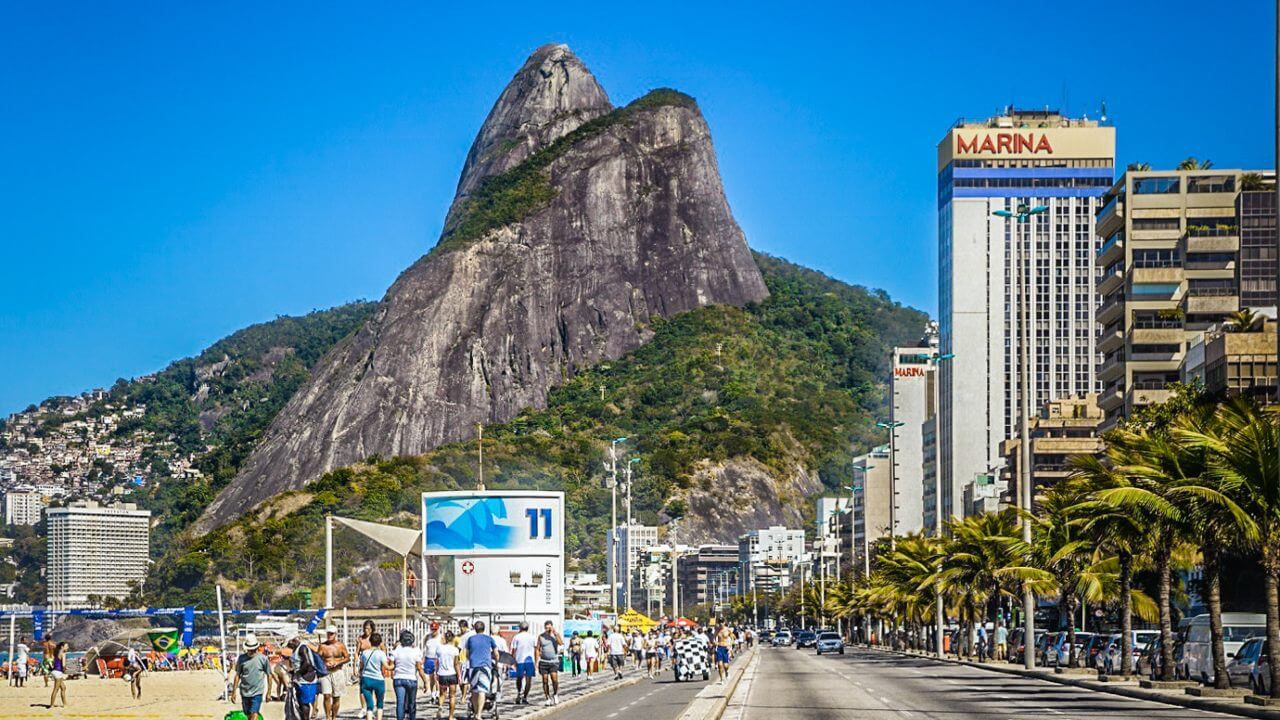 Leblon can be classified as one of the most renowned neighborhoods in Rio de Janeiro. It is, therefore, a truly noble region, with a history that has led it to be an important cultural and commercial hub in the city.
Some of the main roads in the region are: Avenida Bartolomeu Miter, Avenida Delfim Moreira, Avenida General San Martin, Avenida Ataulfo de Paiva and Rua Dias Ferreira. In fact, the neighborhood is also well served by bus lines and the Rio subway, in addition to having shared bicycle pick-up points.
Surrounded by several leisure spaces and commercial establishments, Leblon has the most luxurious residential properties in Rio. Discover luxury properties in Leblon with high standard finishes, privileged locations and condominiums with complete leisure areas.
Ipanema
The second upscale neighborhood in Rio de Janeiro is Ipanema, a sophisticated region loved by surfers and tourists and with a unique charm. The neighborhood was created in 1894 and borders Copacabana, Lagoa and Leblon, in the south zone of Rio.
Ipanema is specifically between Leblon and Arpoador. It is a luxury region. Therefore, it is a neighborhood served by the best in terms of commerce, shopping malls, restaurants, boutiques, jewelry stores and shopping centers.
And there is no shortage of leisure options in the region — which even has a wide variety of casual bars, restaurants and nightclubs. One of the most popular places in the region is Bar Garota de Ipanema, in addition, of course, to Bar Vinte and Bar Paz e Amor, which are the most traditional in the neighborhood.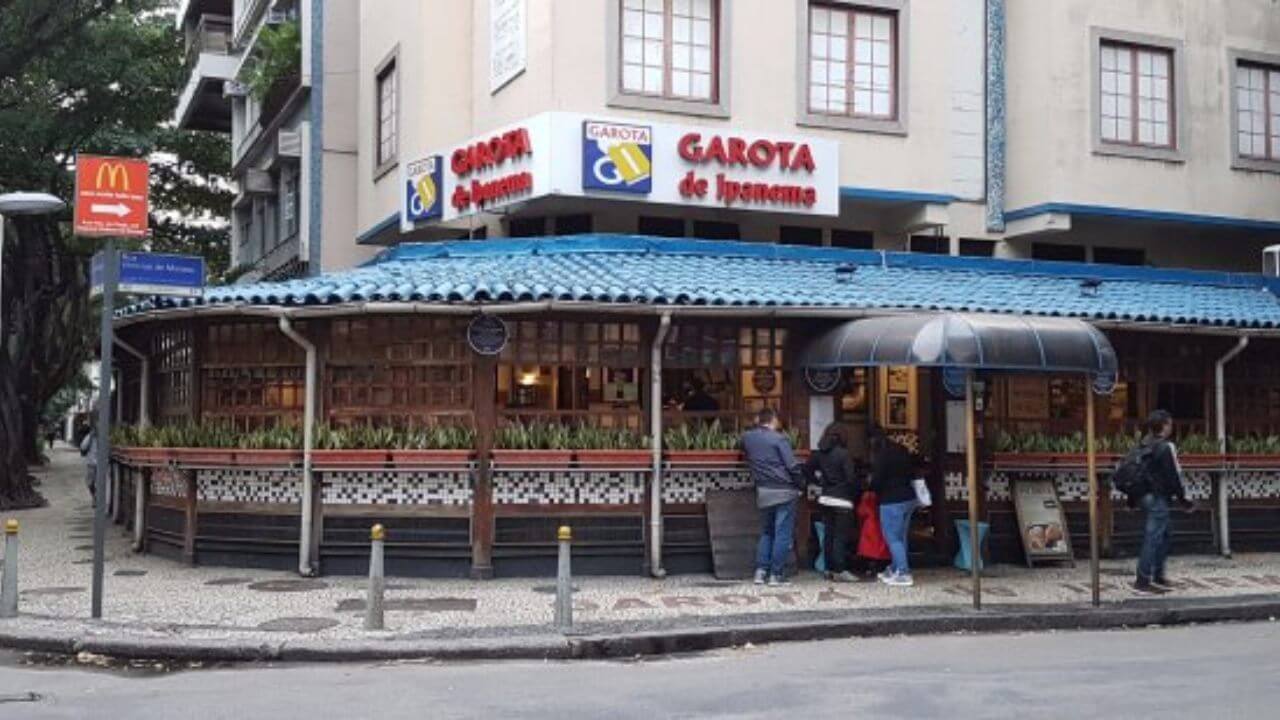 The main streets are Garcia D'Avila, Visconde de Pirajá and Maria Quitéria. General Osório square and Nossa Senhora da Paz offer free markets on weekends and serve as a base for metro stations and bus stops. Furthermore, the Garota de Ipanema park and the Nossa Senhora da Paz Church are major highlights of the region.
One of the most famous and noble neighborhoods in the south of Rio, Ipanema is home to Ipanema Beach, which is 2.6 km long. The region also has a lot of nature, tourist attractions and proximity to Leblon, Copacabana and Lagoa.
It is possible to say that Ipanema is one of the most iconic regions of Rio de Janeiro. It is practically impossible to think about the Marvelous City and not remember The Girl from Ipanema, a Bossa Nova classic, by Antonio Carlos Jobim and Vinicius de Moraes. The song was immortalized by many incredible singers such as Caetano Veloso, Norman Gimbel, Frank Sinatra, Amy Winehouse, Madonna, Tim Maia and other important names in national and international music.
Among the neighborhood's points of interest are: Arpoador, Posto 9, Teatro Ipanema, Casa de Cultura Laura Alvim, among other places. Furthermore, the neighborhood guarantees a beautiful and privileged view of Morro Dois Irmãos.
Ipanema has many private schools, a wide banking network, pharmacies, supermarkets, gyms and many other services and businesses. Therefore, it is one of the regions in Rio with the best level of human development, as it is part of the richest neighborhoods in Rio de Janeiro. It is a neighborhood with contemporary architecture, with charming and pleasant streets.
The ideal region for people who like to live close to nature, as the neighborhood has spaces for outdoor activities and contemplation of incredible landscapes with trails and lots of greenery.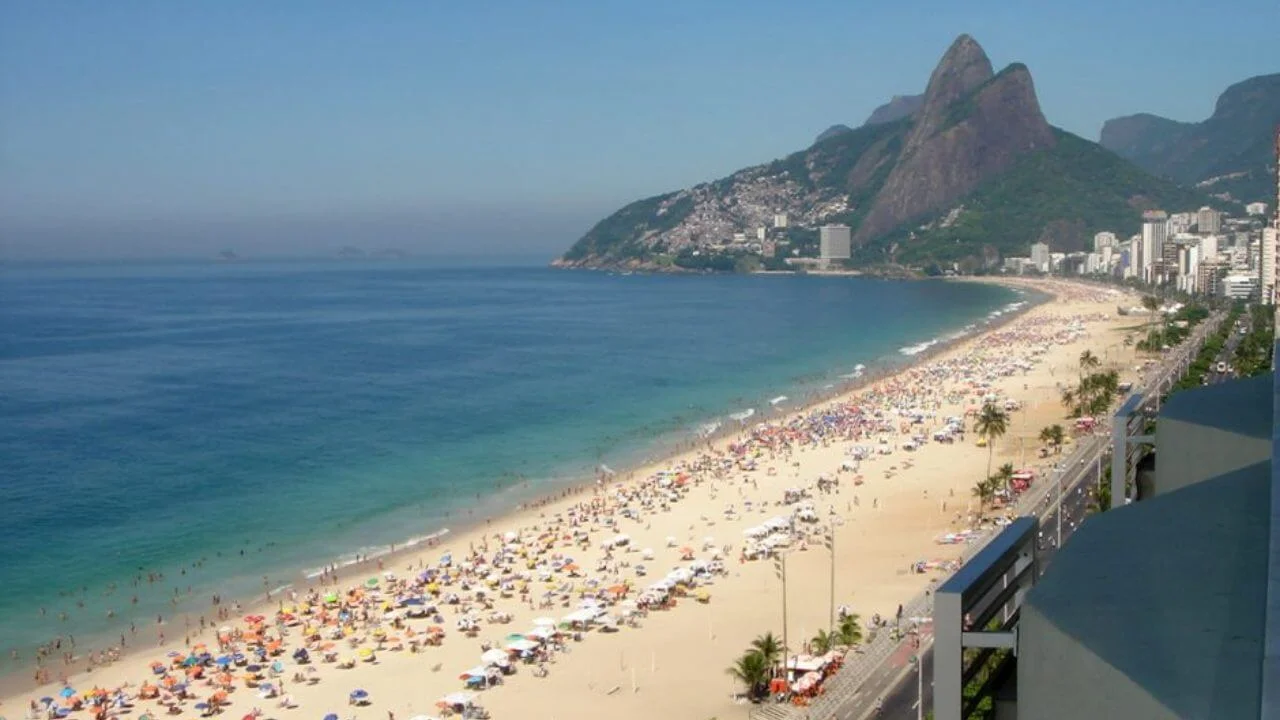 Some very busy streets in Ipanema are Rua Garcia D'Ávila, Rua Maria Quitéria and Rua Visconde de Pirajá, where there are many stores and designer brands. Ipanema has excellent mobility infrastructure and offers views of Rio de Janeiro's most popular scenes and a fantastic promenade.
Among the stores that can be found in Ipanema, the following stand out: Garota de Ipanema Shop, Lizie Ipanema, Le Fulô, Havaianas, Powerlook Ipanema, Farm Ipanema, Adidas Originals, Osklen Ipanema, Clube Melissa, Tarsila, Moda Mercatto, among others. See the residential properties in Ipanema that are highlighted and find out how to make a safe investment!
There are several residential launches and ready-made properties in Ipanema, such as Helo Ipanema! With high standard finishes and complete infrastructure, Ipanema is one of the neighborhoods with the best luxury properties in Rio de Janeiro. Discover the best luxury properties for sale in Ipanema right now!
Lagoa
The third upscale neighborhood to be presented in this article is Lagoa, one of the oldest inhabited areas in Rio de Janeiro. According to historical reports, this region of the city had residents since 1575.
Today Lagoa is a luxury neighborhood located in the south of Rio de Janeiro. With a mostly residential profile and enchanting nature, the region has been highly sought after by families wishing to invest in luxury properties in Lagoa. As it is an upscale neighborhood, the search is typically for the upper middle class and upper class of Rio society.
The main point of interest in Lagoa is the postcard of Lagoa Rodrigo De Freitas. In this region, residents have an excellent cycle path and walking and running trail, which greatly encourages daily physical activity.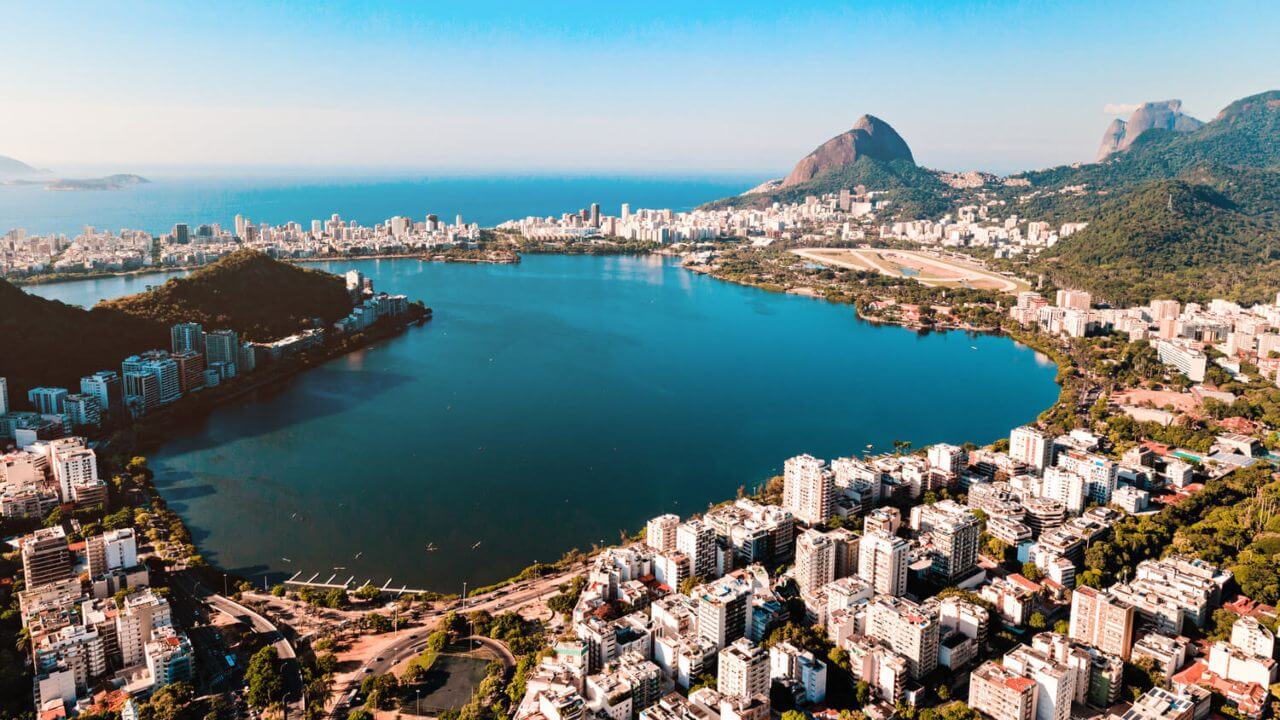 The neighborhood also has the Catacumba Municipal Park, which gives a privileged view of the Lagoa. For those who like good restaurants, Lagoa is home to some of the best houses in Rio de Janeiro. In addition, the neighborhood also has casual and sophisticated bars and many nightclubs.
Considered one of the most beautiful areas in Rio, the Lagoa neighborhood is stunning and has a lot of preserved nature in the Lagoa parks. The region also hosts several cultural events, has excellent shops and space for stand up paddleboarding. In addition, the neighborhood also has Parque Taboas and the fun Pedalinho da Lagoa.
Some of the neighborhood's prominent stores are: Adidas, Track & Field, Martu, Dona Coisa Multimarcas, Aviator, Richards and much more. Therefore, the neighborhood is very attractive when it comes to commerce, urban mobility, leisure and tourism.
In relation to residential properties, Lagoa is very well served. The region is home to fantastic apartments, mainly in the areas of Avenida Epitácio Pessoa, Avenida Borges de Medeiros and Avenida Lineu de Paula Machado.
At Lagoon Food Hall, on the banks of the Lagoon, you can find restaurants serving the best international cuisine, such as the Italian restaurant Gratini, very renowned, with a cozy and romantic atmosphere, Italian sodas, classic pizzas and the best dishes. There are also Cinépolis cinemas with open areas for walking and a cycle path.
The neighborhood is refined, guarantees the best quality of life for its residents and has the most beautiful landscapes in Rio. For children and teenagers, a meeting point in the region is Parque dos Patins, great for moments of leisure, cycling, skating or skateboarding.
Take the opportunity to discover residential properties in Lagoa and be enchanted by a fantastic infrastructure!
The neighborhood has several parks and green areas, as well as bike paths, running tracks and an excellent commercial complex made up of restaurants, shops and various entertainment options. These and other characteristics make luxury properties in Lagoa some of the most sought after in the South Zone and in the entire Rio de Janeiro. Discover the properties available in this neighborhood now!
Jardim Botânico
The 4th upscale neighborhood in Rio de Janeiro, also in the south zone, is Jardim Botânico (Botanical Garden), which borders Lagoa and Gávea. The region is surrounded by dense vegetation, has quiet streets and was created and developed in 1981.
Jardim Botânico is also a neighborhood with a residential profile. It bears the same name as the State's main Botanical Garden, a place with a great diversity of Brazilian flora species.
Furthermore, the region is also home to Horto and Parque Lage, with its numerous wooded trails that lead to several tourist attractions in the city, such as Morro do Corcovado and Tijuca National Park.
Jardim Botânico is a special neighborhood, with a charm that enchants and attracts. Traditional, noble and with luxury properties, this neighborhood in the south is extremely attractive for those looking for a peaceful life in a prosperous region with excellent infrastructure, lots of nature and stunning landscapes.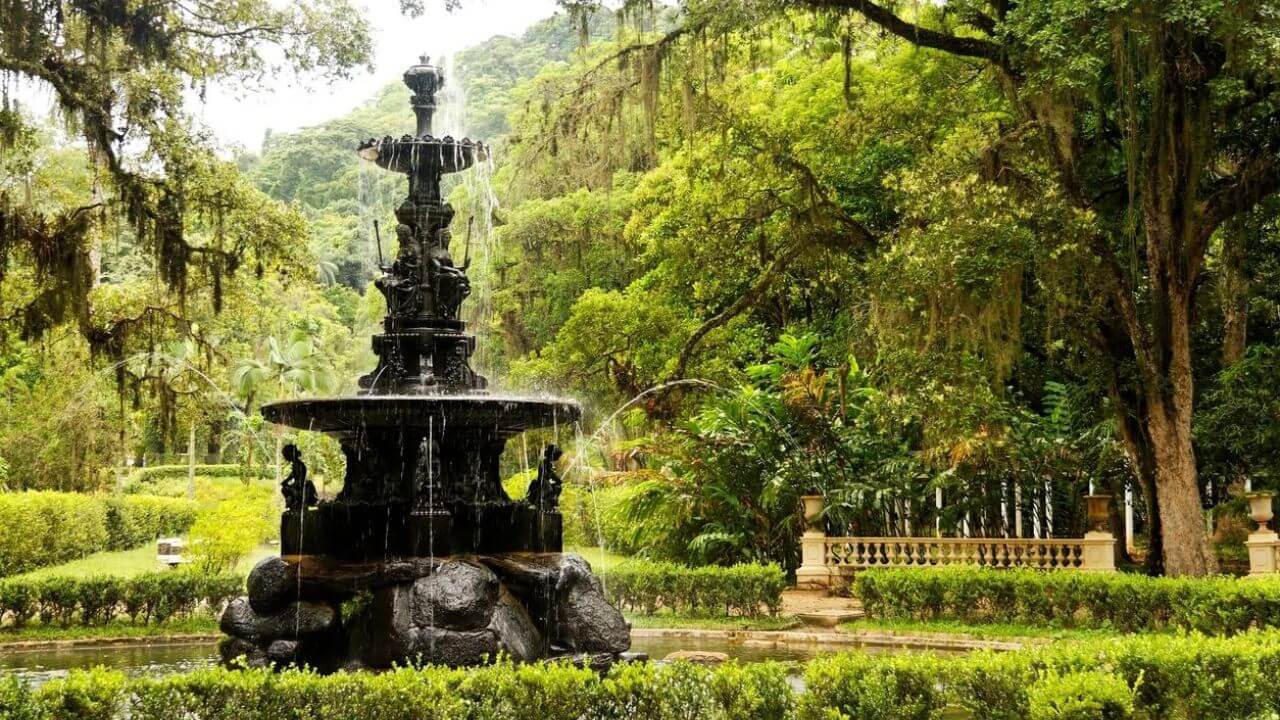 Densely wooded, Jardim Botânico is a neighborhood for families who truly value Rio's nature, who enjoy looking out from the balcony and contemplating fantastic landscapes. Among the most visited postcards in the neighborhood are: the orchid garden at the Jardim Botânico, Parque Lage, the Environment Museum and Espaço Tom Jobim.
In fact, it is worth mentioning that the Jardim Botânico tourist attraction, located in the neighborhood, has a total area of 137 hectares. Thus, its 54 cultivated and preserved hectares nurture rare bromeliads, orchids, exotic plants and centuries-old trees.
The architectural standard of the properties in Jardim Botânico is very sophisticated and many luxury properties are on Jardim Botânico and Lopes Quintas streets. In relation to commerce and services, the neighborhood has a wide range of options such as, for example, Dona Coisa Multimarcas, Multicoisas, Lojas Americanas, Jarbô Café, Loja Amigos do Jardim, Garden Café and much more. Also check out residential property in Jardim Botânico!
The Botanical Garden, which gives the neighborhood its name, is one of the most important preservation and research centers in the area of biodiversity. Therefore, the residential condominiums located in the neighborhood are surrounded by nature and tend to be peaceful. Discover the luxury properties for sale in Jardim Botânico, in the South Zone of Rio de Janeiro.
São Conrado
The fifth neighborhood on the list is São Conrado, a neighborhood that underwent great verticalization in the 1960s and that, today, has mansions, penthouses and luxury apartments.
The region is highly coveted and many people dream of purchasing a property in the neighborhood precisely because of its favorable characteristics and natural beauty. However, the exuberant nature is just one of the attractions of this region, which also has vibrant commerce, haute cuisine options, culture, leisure and much more!
The São Conrado neighborhood is located between Morro Dois Irmãos and Pedra da Gávea, where hang-gliding and paragliding adventurers land. The region is home to residents with high purchasing power and features luxury condominiums and hotels, in addition to the famous Fashion Mall shopping mall. The biggest difference in São Conrado is, without a doubt, the mountains around it.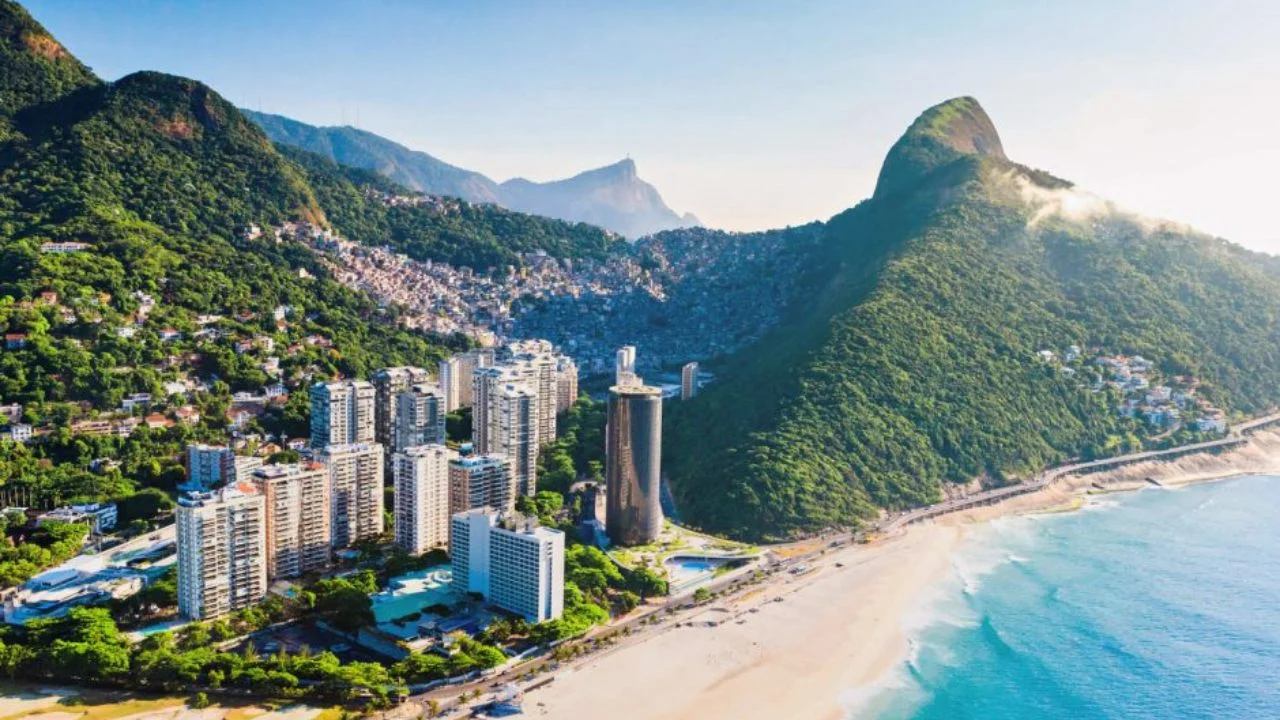 São Conrado is very close to the neighborhoods of Leblon, Joá and Barra da Tijuca, and still has easy access to these regions. With a unique and very characteristic charm, the São Conrado neighborhood enchants at first sight. Furthermore, it has excellent infrastructure, stunning landscapes and lots of nature.
Therefore, the region has attracted people interested in living in a valued, high-class location with great points of interest.
In addition to the privileged view of Morro Dois Irmãos and Pedra da Gávea, the neighborhood also offers proximity and easy access to São Conrado Beach. The beach, in turn, is beautiful and great for outdoor activities, sports, walking, cycling and sunbathing.
São Conrado can be considered a quiet neighborhood, but it has everything essential for a busy routine full of commitments. On the edge of Praia de São Conrado, people have a two-kilometer cycle path that follows the beach along its length. In fact, the seafront avenue in São Conrado has one of the most valued square meters in Rio de Janeiro. The region is really beautiful.
One of the highlights is, without a doubt, the Fashion Mall, classified as the most charming shopping mall in Rio. The development is located on Estrada da Gávea and brings together, in the same space, the most renowned restaurants and stores, such as, for example, Animale, Arezzo, Granado, Espaço Laser, Farm, Fábula, Kalunga, PB Kids, Reserva, among other brands. Furthermore, Fashion Mall also has a Kinoplex cinema on the L2 floor.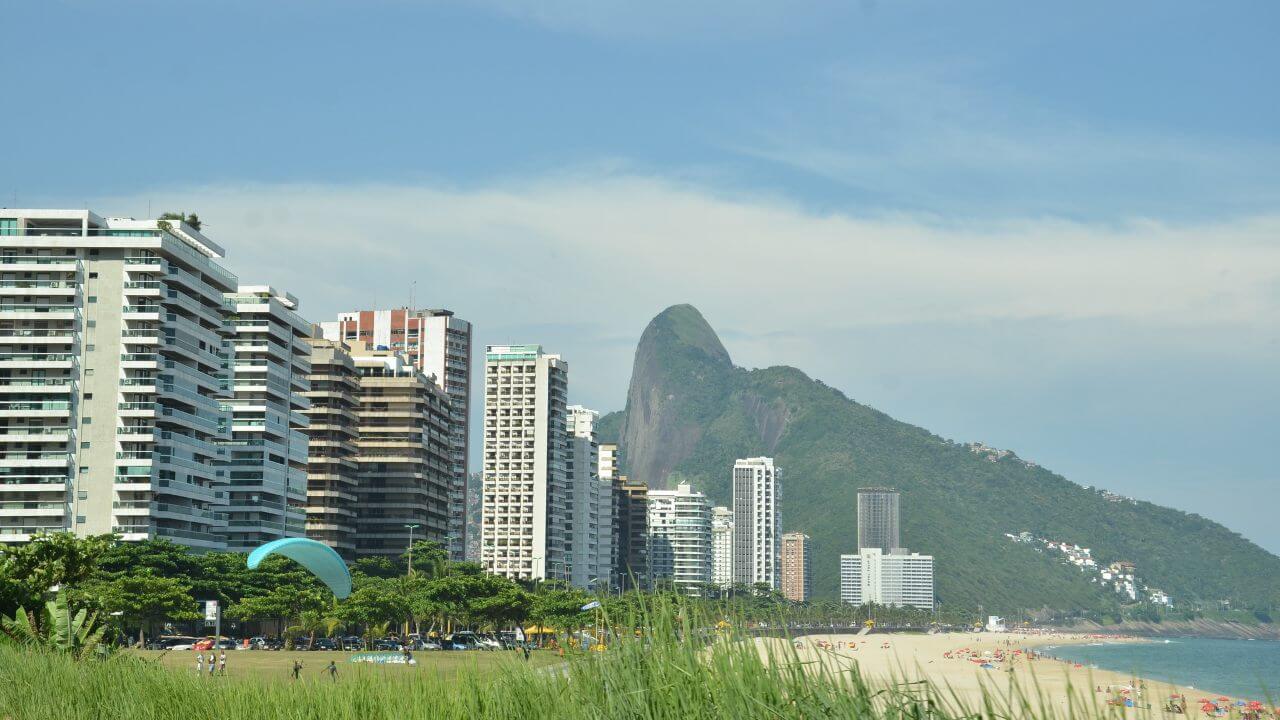 São Conrado has it all: banks, schools, gyms, shops, bars, service providers and a fun, light and charming urban space. Properties in the region are highly valued, as many of its luxury condominiums offer views of the sea and the beautiful Pedra da Gávea. Most of the projects are located on Avenida Prefeito Mendes de Morais and Avenida Aquarela do Brasil.
Due to its location, the trees are dense in São Conrado. This guarantees a milder climate at many times of the year, with shade and a pleasant breeze. Among the points of interest in the region are, for example: Rio Voo Livre, Escola Carioca de Voo Livre, Gávea Beach Club São Conrado, Restaurante Terraço 222, Posto 13 and much more. Take the opportunity to discover the apartments in São Conrado now.
Barra da Tijuca, an upscale neighborhood in the West Zone of RJ
Finally, the bonus! Last but not least, we leave Barra da Tijuca, a very traditional neighborhood in Rio de Janeiro. Barra da Tijuca is a large neighborhood located in the West Zone of the city.
The region has new and modern buildings and is gaining more and more prominence in the cultural, sporting and entrepreneurial scene of Rio de Janeiro. It's no surprise that the neighborhood is becoming one of the city's economic hubs.
Therefore, Barra da Tijuca is famous for its real estate infrastructure, large shopping centers and residential condominiums. In addition, Barra has served as the headquarters for several famous events, such as the 2016 Olympic Games.
The region has several shopping malls spread across its territory, such as Barra Shopping, Barra Point, Barra Garden, among others. Anyone who wants to live in Barra will find excellent condominiums with properties that are worth seeing.
Barra da Tijuca is a region in Rio that guarantees a pleasant routine for its residents. Thus, residents will have convenience, leisure, culture and an excellent network of shops and services at their disposal. As a result of the high quality, the appreciation that the region has achieved in recent years has meant that many people have started to look at Barra with affectionate eyes and with a genuine desire to live in the neighborhood.
Currently, Barra da Tijuca stands out as an important business, finance and commerce center, in addition to having a sophisticated and high-level gastronomic network in Barra da Tijuca restaurants. It is a more modern region, with contemporary architecture, busy life, complete infrastructure and easy access to the regions of Jacarepaguá and Recreio dos Bandeirantes.
Among the points of interest that attract the most attention in Barra da Tijuca are the areas for outdoor sports, conservation areas with preserved nature, business centers that house several important multinationals and enchanting landscapes. Thus, for example, Praia da Barra, with 18 km of sand and sea, Praia da Reserva, Tijuca National Park, Bosque da Barra, Museu Sítio Roberto Burle Marx, Fundação Cidade das Artes and Ilha da Gigóia gain a lot of attention.
In addition, the neighborhood also has many gardens, markets, ateliers, shopping centers, restaurants, bars, shopping malls and other points of interest. The main concentration of residential properties, therefore, is on the neighborhood's strategic roads: Avenida Vice Presidente José Alencar, Rua Pedro Lago and Avenida Salvador Allende.
Therefore, it is worth knowing and visiting the main shopping centers in the neighborhood, with emphasis on Barra Shopping, simply the largest shopping mall in the State of Rio de Janeiro. Another great place for shopping is the Village Mall, on Avenida das Américas.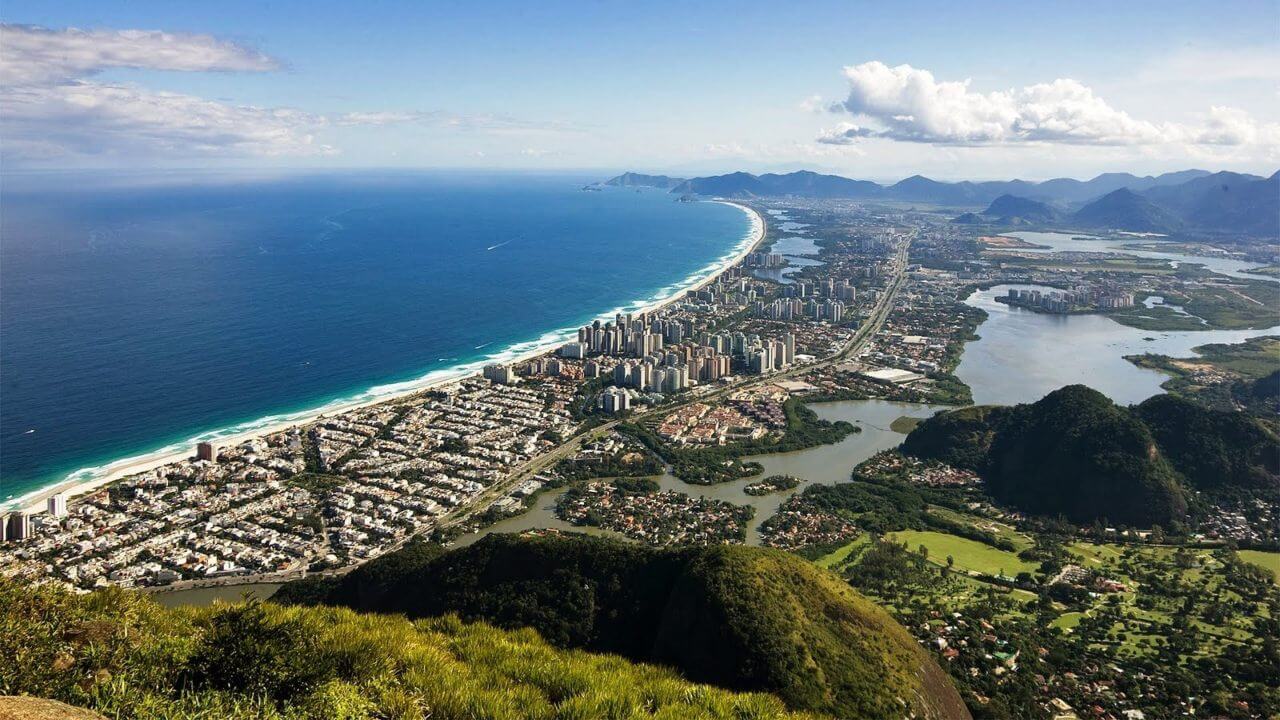 There is no shortage of opportunities to play sports, run, swim, walk, play beach volleyball, football or water sports in Barra da Tijuca. It is an infectious, happy, vibrant and modern region of Rio de Janeiro.
Furthermore, with the schools in Barra da Tijuca, the neighborhood is home to a broad private educational network for all levels of education. The highlights are higher education, with the headquarters of PUC Rio and FGS.
Considered a well-planned neighborhood with innovative architecture, Barra da Tijuca is the perfect place for those who want to live in luxury apartments, with large square footage, smart plans and lots of spatial organization. The neighborhood has great urban mobility, as it offers quick access to the beach, an excellent human development index, streets with great visual harmony, sustainable condominiums and smart spaces.
There are also several options for pharmacies, language schools, banks, supermarkets, fruit and vegetable stores and gyms in the neighborhood. The region is served by public transport, with access to the BRT and the Jardim Oceânico subway. Modern urbanism is something that attracts attention in the neighborhood.
Furthermore, Barra da Tijuca has condominiums that are like real planned neighborhoods. A good example is the Península neighborhood, which is located in Barra da Tijuca and has restaurants, supermarket, shopping mall and many other attractions. It is the largest condominium in Barra, where many celebrities and politicians live. It is a sub-neighborhood, with 55 buildings and more than 15 thousand residents.
The Peninsula has 780,000 m², an area that is equivalent to the size of the Leblon neighborhood. With planned, modern and well-spaced buildings, this sub-neighborhood is great to live in, as it has green areas, leisure and social infrastructure. Another difference, for example, are the luxurious apartments with up to six bedrooms and 900 m².
See now the residential properties in Barra da Tijuca and live with great refinement, comfort and sophistication in one of the regions that has gained the most value in Rio de Janeiro in recent years!
To live in Rio de Janeiro, the luxury apartments in Barra da Tijuca are some of the best options for living with luxury and quality of life in one of the most famous neighborhoods in the Marvelous City.
The most expensive and luxurious neighborhoods to buy property in Rio de Janeiro RJ
Among the most luxurious in Rio de Janeiro are the neighborhoods with the most valued square meters in the city. Thus, the most coveted neighborhoods to buy and invest in real estate in Rio de Janeiro are:
Leblon;
Ipanema;
Lagoa;
Gávea;
Jardim Botânico;
Humaitá;
Flamengo;
Jardim Oceânico;
Barra da Tijuca.
Luxury real estate in Rio de Janeiro
If you want to live in one of Rio de Janeiro's upscale neighborhoods, a good suggestion is to seek professional help in the field. Invexo Imobiliária is a great option in this regard.
There are many projects being launched in the south zone of Rio de Janeiro, in the most upscale neighborhoods and addresses of the capital of Rio de Janeiro. Therefore, there are many projects under development in Leblon, Ipanema, Copacabana, Lagoa, Botafogo, Jardim Botânico, São Conrado, among others.
Invexo works with cutting-edge technology, has an intuitive and attractive website for promoting properties, has a portfolio of exclusive properties and also represents the best construction companies in Rio de Janeiro.
We are specialists in luxury properties in Rio de Janeiro, with several options in Barra, São Conrado, Leblon and many other sought-after neighborhoods.