Find out why to live in Rio de Janeiro and discover the advantages of living amidst 'urban nature'.
Living in Rio de Janeiro is, without a doubt, a privilege. A city with beautiful landscapes and natural riches, which manages to perfectly combine the urban with the natural — and does so masterfully, enchanting those who pass by.
No wonder, Rio is affectionately nicknamed "Marvelous City" and is one of the biggest international references when it comes to Brazil.
Cradle of inspiration for many national and international artists, Rio manages to bring together culture, leisure, history and many other benefits in its warm climate.
Still not convinced? Check out six reasons to choose the city for your next address! Rio de Janeiro is one of the most beautiful cities in the world. If you are looking to live with sophistication in a wonderful city, count on INVEXO, a real estate agency specializing in luxury properties in Rio de Janeiro.
Climate
Famous for its high temperatures throughout the year, some say that Rio de Janeiro is almost never cold — which is a good reason for those who love the heat.
Furthermore, the city's tropical climate is an added attraction for those who like to enjoy the beach all year round. Sunny days most of the year give you more opportunities to enjoy the sand and sea.
Urban and nature
Surrounded by lush nature, the city is full of mountains, beaches, trees and lots of greenery. Nature constantly talks to the gray concrete of the imposing buildings and constructions around it.
All of this transforms Rio de Janeiro's landscape into one of the most beautiful in the country. The city has already been the setting for soap operas and artistic productions that feature its beautiful frames.
Beautiful beaches
The beaches of Rio de Janeiro put on a show in their own right and are certainly one of the main attractions for anyone thinking about living in Rio.
With clean waters and an eye-catching view, the city has charming, world-famous beaches.
In this regard, there are options for all tastes: from the most famous and trendy beaches, such as Copacabana Beach, Leblon and Ipanema, to the most reserved, such as Joatinga, Praia do Secreto and Praia do Abricó.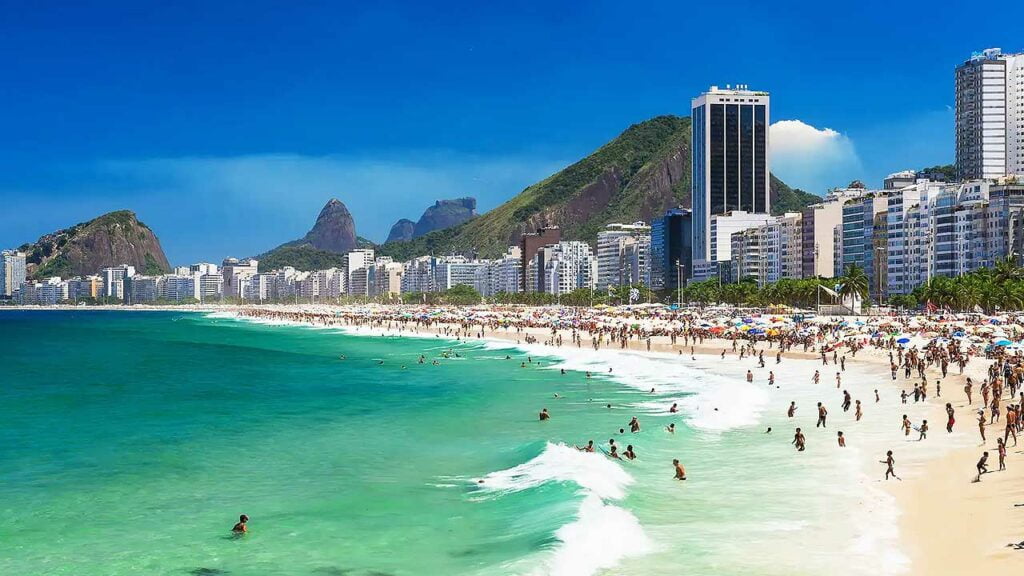 Rio bohemia
If you are one of those who don't give up eating and drinking well, Rio de Janeiro is the right place for you. With a vast gastronomic wealth, the city leaves nothing to be desired when it comes to bars and restaurants in Rio de Janeiro.
In the city it is possible to find, from renowned haute cuisine chefs, to more affordable options for those who cannot do without traditional street bars.
Tourist town
Living in a tourist city certainly has its advantages. And Rio is home to one of the country's most famous tourist attractions:
Corcovado;
Sugar Loaf;
Arpoador Stone;
Pedra da Gávea;
Lapa Arches;
These are some of the most visited spots by tourists that you can enjoy when living in Rio de Janeiro.
Culture and leisure
Last but not least, Rio is a city that exudes culture. With an immense cultural plurality, there are several options to take advantage of.
Just to give you an idea, for free visits only, there are more than 40 museums available to absorb the city's history or even major international exhibitions.
Among the most popular are the Museum of Tomorrow, the Museum of Modern Art (MAM/Rio) and the Moreira Salles Institute. Be sure to also check out the theater options in Rio de Janeiro.
Are you already convinced to live in Rio de Janeiro?
These are just some of the countless advantages of living in a metropolis full of nature, culture and quality of life.
Take the opportunity to choose your property in Leblon and enjoy the best the city has to offer!