Why is living in Copacabana Rio de Janeiro a good choice? Having the opportunity to live in Copacabana Rio de Janeiro RJ is, without a doubt, a privilege for few. After all, this is one of the most expensive and exclusive addresses in Brazil.
The neighborhood, in the south of Rio, is famous for housing some icons that permeate the Brazilian imagination, such as, for example, the Copacabana Palace and the Copacabana Promenade.
Copacabana Palace
Copacabana Palace needs no introduction. It is, quite simply, the most famous and luxurious hotel in the history of Rio de Janeiro and has hosted countless national and international celebrities.
With imposing architecture in art-deco style and a strategic location, at Av. Atlântica, 1702, in front of Copacabana Beach, the hotel is considered a star in Rio de Janeiro. With a glamorous and fascinating atmosphere, Copacabana Palace arouses the curiosity of tourists visiting Rio de Janeiro.
The hotel was founded in 1923 and, since then, it has received illustrious visitors, who have been immortalized in the hotel's hall of fame.
In this place, you can see photographs and autographs from various celebrities and personalities who have stayed at Copa, an affectionate nickname given to the hotel.
The resort is also known for hosting some of the most popular parties in Rio society, such as the famous black-tie Baile do Copa, which takes place during Carnival, and the traditional New Year's Eve, which offers guests a privileged view of the Praia fireworks display. from Copacabana.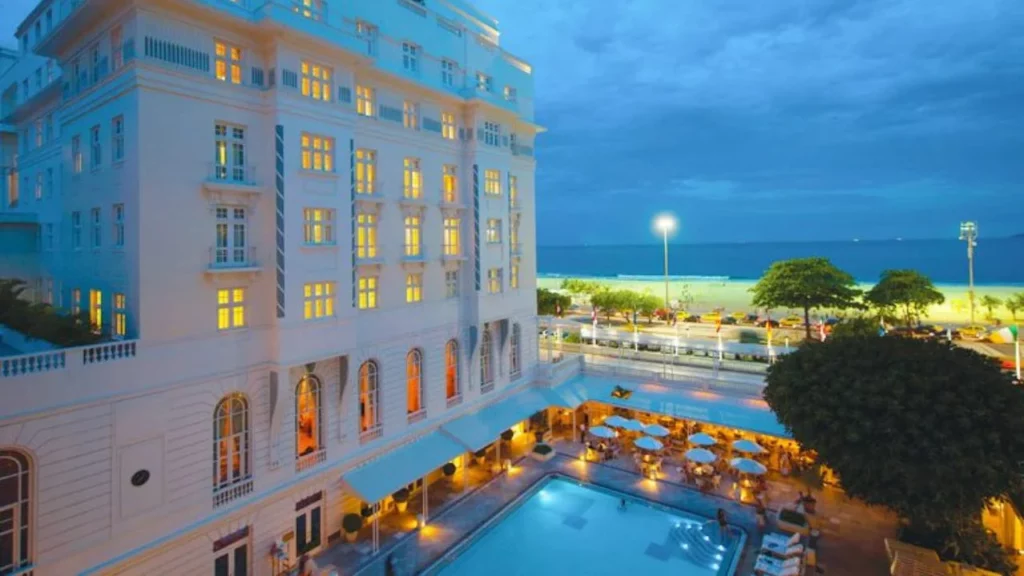 In addition, Copacabana Palace also hosts some wedding parties worthy of royalty due to their level of luxury and sophistication. The hotel is extremely refined and has classically and elegantly decorated spaces.
According to the hotel management itself, staying at the Copacabana Palace is a dream, a unique and unforgettable experience. The development is described as a refuge located in the heart of Rio de Janeiro. In other words, a kind of private oasis for privileged upper-class people.
Copa guests have complete privacy, exclusive services and great comfort. In total, there are 239 accommodations, divided between suites and luxury apartments. All with tasteful decorations.
The rooms range from 30 m² to 100 m², with a king size bed, butler service, living room, spacious bathrooms, LCD TV, minibar with personalized products and many exclusive services. The accommodations are perfect for vacation or business trips.
Copacabana Palace also stands out for being the only hotel in Latin America to have two Michelin Star restaurants. MEE and Ristorante Hotel Cipriani are national references in haute cuisine. In addition, Copa also has the Pérgula restaurant, which serves a classic menu of international cuisine and completes the hotel's gastronomic hub.
In terms of leisure and well-being infrastructure, Copacabana Palace offers: spa, semi-Olympic swimming pool, fitness center and tennis court.
Copacabana beach
Copacabana Beach is one of the best known in Brazil and the world. It is very visited by national and foreign tourists. Therefore, it is one of the great attractions of living in Copacabana in Rio de Janeiro. Always busy and with contagious energy, the beach is a refuge for locals. You can count on white sands and a calm, lush and inviting sea for swimming.
It is an extensive beach, with a 3.5 km strip of sand and a promenade perfect for playing sports and walks with the family. There are many excellent kiosks to drink coconut water and socialize with friends and family on the beach.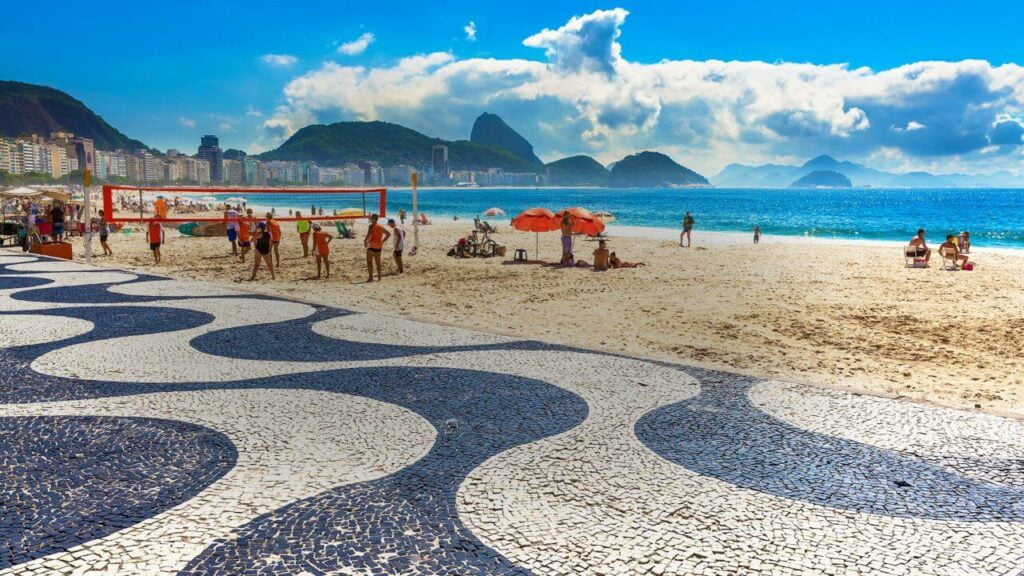 Copacabana Beach is also home to some of Rio de Janeiro's tourist treasures, such as the statue of Carlos Drummond de Andrade, installed near Posto 6. The bronze sculpture was made by the talented Minas Gerais artist Leo Santana and was installed in the region in October 2002 in honor of the Brazilian poet.
Another point of interest for tourists is the Copacabana Fort, which has cafes and the Army History Museum and Copacabana Fort. The site offers a permanent exhibition and many seasonal attractions. It is a beautiful space and very popular with tourists.
Copacabana Beach is located in the region of the famous Avenida Atlântica, between Avenida Nossa Senhora de Copacabana and Forte de Copacabana, which are the limits of the beach. Therefore, it is a place of great beauty, ideal for family moments and meeting friends for a day of rest and fun. The sunset seen from Copacabana Beach is a spectacle in itself.
The beachfront has many bars, restaurants and hotels. The beach structure also has a lifeguard team, bathrooms, police patrol and a bike path. In this way, it is a very familiar environment. Considered one of the most famous beaches in the world, Copacabana Beach hosts important events, such as the New Year's Eve fireworks display and the Rio carnival.
As it is in the heart of the south zone of Rio de Janeiro, access to the beach is very easy and can be done by bus, subway, taxi or app cars. The nature in this region is fantastic. Ideal for those who like lots of green areas and a breathtaking panoramic view. It's not for nothing that Copacabana is called "The Little Princess of the Sea".
Anyone who thinks that spending a day at Copacabana Beach is just about relaxing on its sands is mistaken. The region has a lot to offer, whether in bars and restaurants or in the tourist attractions that surround the entire beachfront.
Some good examples of tours to do near Copacabana Beach are: visiting the fishing colony at Posto 6; take a photo in front of Copacabana Palace; take a shared bike and cycle along the cycle path; be enchanted by the beautiful view of Sugarloaf Mountain and Morro do Leme; visit Confeitaria Colombo and have a drink at a kiosk on the waterfront.
There are excellent restaurants in the region. It is worth visiting some renowned restaurants that serve the best Brazilian and international cuisine. The diversity of restaurants available in the neighborhood makes the experience of living in Copacabana in Rio de Janeiro unique.
The highlights of the neighborhood are: the Palace Churrascaria, which has existed since 1951 and is considered one of the best steakhouses in the city; the Emile Restaurant, which uses fresh and artisanal products in its preparations; and L´Ulivo Cucina e Vini, an excellent trattoria in the traditional Italian style.
Copacabana Boardwalk
The Copacabana Boardwalk is a landmark in Rio de Janeiro. It is impossible to look at the pattern of Portuguese stones and not remember the Marvelous City. The layout of the promenade imitates the movement of sea waves and its layout is inspired by the covering of Praça do Rocio, in Lisbon, which, in this case, is a reference to the waters of the Tagus River and the Atlantic Ocean.
Another interesting fact is that the Copacabana Boardwalk is 4.15 km long and runs from Copacabana Beach to Praia do Leme. The boardwalk was built in 1906 under Mayor Pereira Passos. The structure of the boardwalk was made with stones that came from Portugal, called white calcites and black basalts.
The current pattern of the stones, with a curvilinear shape, was created in the 1970s, in a work by the renowned plastic artist and landscaper Roberto Burle Marx. The beautiful pavement runs along the entire Avenida Atlântica with great harmony in shapes and colors. It is a highlight of the neighborhood's architecture, a trademark of this important region in the south zone.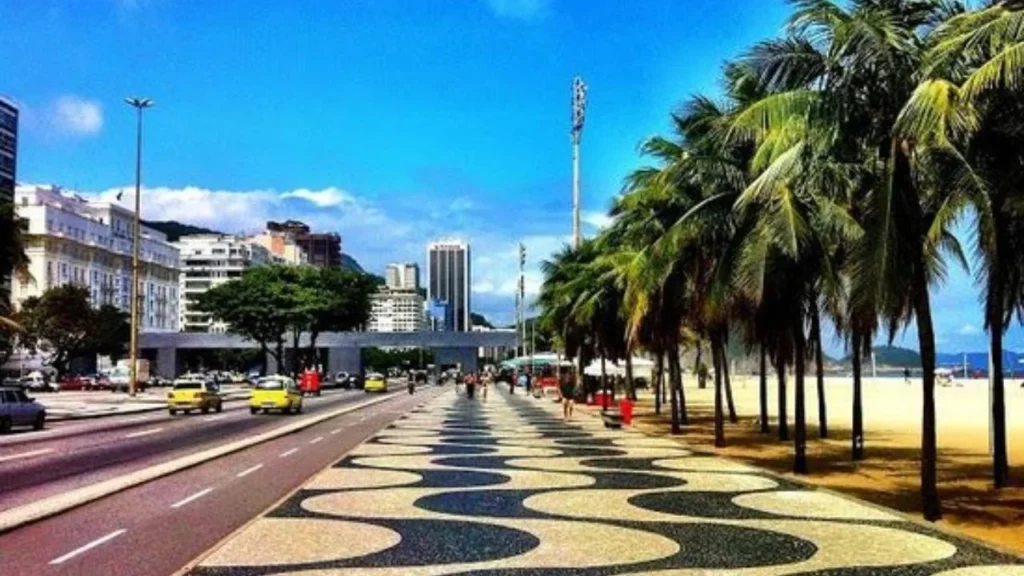 The Copacabana Boardwalk was the first made with Portuguese stones in the city of Rio de Janeiro. Today, the place is very popular for hiking and physical activities. Furthermore, it is worth walking to Copacabana Fort. It is an important postcard of the city where it is located. It is possible to visit exhibitions and the library, as well as have a delicious coffee.
Avenida Atlântica, where the boardwalk is located, is also a relevant point of interest in the neighborhood. The place is full of good restaurants, cafes and bars. There are also a large number of galleries, sophisticated stores and service providers.
Surrounded by luxury developments and shopping centers, Copacabana in Rio de Janeiro is ideal for those looking for the convenience and comfort that only living in a luxury neighborhood can offer.
Still on Avenida Atlântica, visitors have access to Shopping Cassino Atlântico, a complex of shops and antique furniture sellers. In the neighborhood there is also Shopping Cidade Copacabana, considered the largest antiques sales center in Latin America.
Bars in Copacabana
Copacabana is a neighborhood with a fun and lively nightlife, with a lot of bohemian tradition. There are several incredible options of bars, clubs and restaurants in this region of Rio's south zone. Fun caters to all audiences and preferences. However, making a selection of the best bars in Copacabana is not easy, as the neighborhood has some of the best establishments in the city.
We will indicate here just some of the bars that have excellent customer reviews, great for happy hour and for get-togethers in moments of relaxation in the Marvelous City! The first establishment on the list of the best bars in Copacabana is Pavão Azul, located at Rua Hilário de Gouveia, 66. It is a traditional bar, with a long history in Rio de Janeiro. With lots of cold beer, snacks, drinks and bar food, Pavão Azul is a mandatory stop in Copacabana.
The suggestion is to try the delicious cod cake, the feijoada cake, the shrimp and cheese pastries with sun-dried tomatoes and the octopus rice. The place is open every day from 12pm to midnight. For more information, the bar's telephone number is (21) 2236-2381.
Another successful bar option in Copacabana is Boteco Belmonte, located at Rua Domingos Ferreira, 242. It is a renowned bar that has existed since 1952 and offers great prices.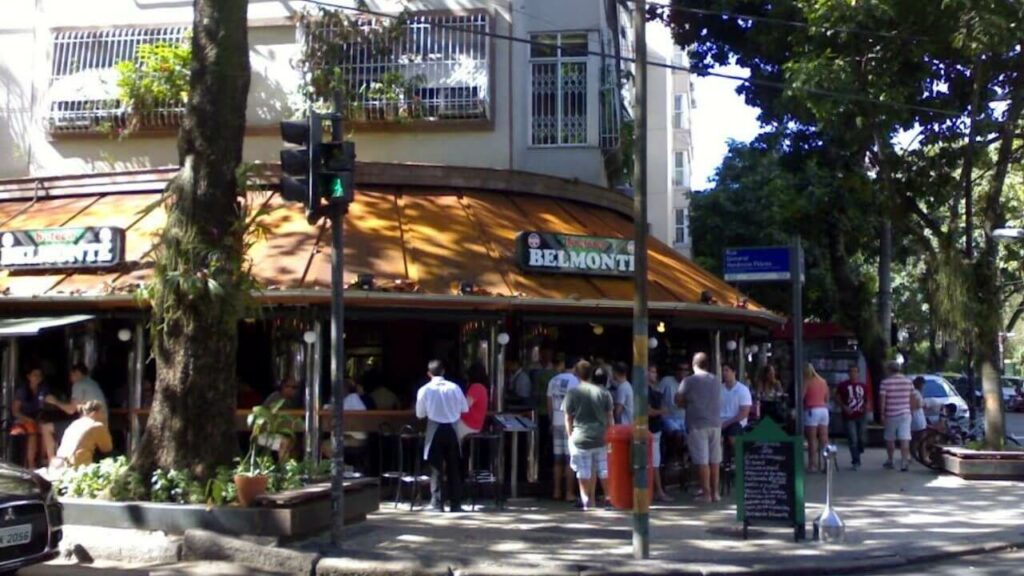 It is possible to have a cold beer, taste various snacks and special dishes. The menu options include the shrimp pie, the feijoada, the moqueca de dorado, the Belmonte medallion and the Escondidinho de carne seca. The bar's telephone number is (21) 2248-7385.
Another bar that is also popular among locals and tourists in Copacabana is Cervantes, which serves the best ham sandwich in Rio de Janeiro. Located at Avenida Prado Júnior, 335, the bar has been in operation since 1955 and was elected Carioca Cultural Heritage.
The restaurant has some exclusive delicacies on the menu, such as Russian potato salad, fried frog with garlic and oil, fried sausage, filet mignon sandwich with pineapple, picanha, barbecue, shrimp, draft beer and beers. For other information, Cervantes' telephone number is (21) 2542-9287.
Another Copacabana icon when it comes to bars is, of course, Bar do Adão, which is at Rua Duvivier, 101. Always full of people, the bar serves traditional bar snacks and food: pastries, fried cassava, dried meat with cassava, feijoada, picanha with fries, shrimp bobó and other delicacies.
The drinks menu is also typical of Rio and features traditional fruit caipirinhas, beers and drinks. The telephone number for Bar do Adão Copacabana is (21) 3648-2710.
Finally, the last item in our selection of the best bars in Copacabana is Bar Cevada, which is located at Praça Serzedelo Correia, 27. This bar is also a classic in the neighborhood, always crowded, very lively and open daily from 8am to 3am
Boteco Cevada is recognized for its good service, cold beer, wines, beers, cachaças and excellent menu of snacks and food. Some highlights of the menu are: the pies, the shrimp pastry with catupiry, the roast beef sandwich with provolone and the Brazilian-style picanha. The bar also has live music. For more information, the establishment's telephone number is (21) 2547-7905.
Choose your favorite bar in Copacabana and enjoy moments of pure relaxation in good Rio style. If visiting is already good, imagine what it must be like to live in Copacabana!
Living in Copacabana on Avenida Atlântica
Avenida Atlântica corresponds to the address on the edge of Copacabana Beach. This privileged location, facing the sea, makes this space one of the most expensive and exclusive in Brazil, occupied by high-luxury properties aimed at upper-class families.
This is the main avenue in Copacabana and one of the most important in the south of Rio de Janeiro. Its extension extends from Praça Almirante Júlio de Noronha, in the Leme neighborhood, to Posto 6 on Copacabana Beach.
The avenue was opened in 1906 and was doubled in the 1970s. The Avenida Atlântica cycle path was built in 1992. This is a strategic link to the south zone of the capital of Rio de Janeiro.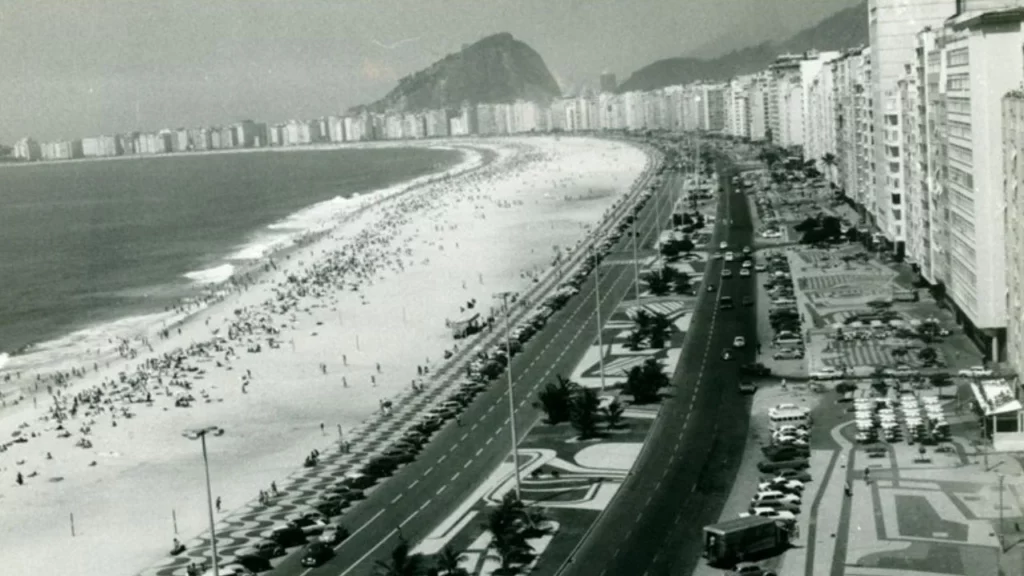 Some important Brazilian personalities lived on this famous avenue in Rio de Janeiro, such as journalist Assis Chateaubriand, president Juscelino Kubitschek, architect Oscar Niemeyer, soap opera author Glória Perez, among other illustrious people.
It is on this avenue that the Hotel Copacabana Palace is located. Furthermore, it is also where the biggest New Year's Eve party in Brazil takes place, Copacabana New Year's Eve, which attracts around 2 million people every year and hosts a fantastic fireworks display in the middle of the ocean.
Avenida Atlântica has some of the most coveted properties in Rio de Janeiro, considered true real estate jewels. In 2013, the last house that existed on Avenida Atlântica was demolished to make room for land for the construction of a residential development.
Years later, the land was acquired by Bait Construtora e Incorporadora and destined to receive one of the most anticipated real estate launches of all time: Atlantico Bait. The project will be located at Avenida Atlântica, 2692. The project was designed by architect Thiago Bernardes. Atlantico Bait will be the last building built on the edge of Copacabana Beach, as the land in that area has been exhausted.
The building's landscape design will be carried out by the renowned firm Burle Marx. It will be a contemporary venture with a lot of Brazilianness in its DNA. The condominium will have studios, apartments and penthouses, with floor plans ranging from 60 m² to 305 m².
The building's leisure and quality of life infrastructure will be unique and differentiated, with two swimming pools, gym, sauna, wellness space, coworking and the provision of shared bicycles and electric scooters. There will be just 50 units spread over 11 floors.
The development is close to the Chacrinha State Park, an environmental preservation area with more than 13 hectares that is managed by the city of Rio de Janeiro. The site has native forest, leisure area, playground, the ruins of the oldest house in Copacabana, trails and environments suitable for walking and sports. This park is extremely important for the balance of the climate in the region.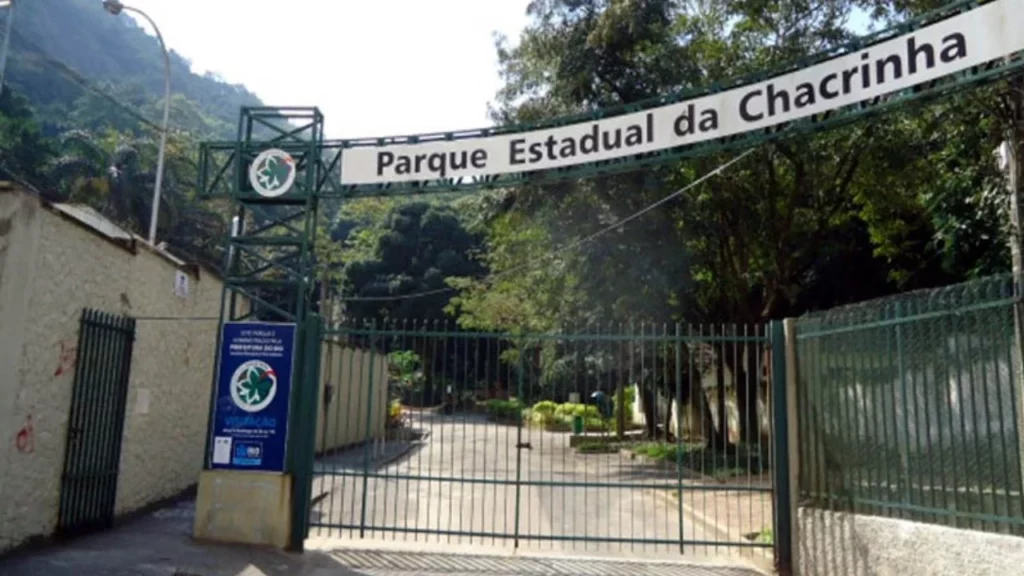 The luxury residential building is expected to be delivered in 2022. It is an audacious project of a very high standard aimed at the quality of life of residents. Its architecture is sustainable, integrated, functional and technological.
This is one of the most important launches in the Rio de Janeiro real estate market in recent years and it will be a truly magnificent building! Without a doubt, the launch of the project aroused the interest of many people who dream of living in Copacabana, Rio de Janeiro.
Residential Properties in Copacabana Rio de Janeiro
Copacabana has the most valued and coveted properties in Brazil. It is a noble and upscale neighborhood, with a lot of tradition in Rio de Janeiro and which serves as home to the most traditional families in the capital of Rio de Janeiro.
In addition to being filled with natural beauty and important tourist attractions, the neighborhood also stands out for its urban infrastructure, mobility, excellent commerce and a wide educational, medical and quality of life network. It is a complete region, with supermarkets, shopping malls, theaters, museums, gyms, banking networks and everything people need to have a practical and pleasant routine.
Among the most famous shopping centers and stores in the neighborhood are: Shopping Cidade Copacabana, Shopping Cassino Atlântico, Copacabana Center Comercial, Lojas Renner, Loja Fla Copacabana, Maria Filó, Via Mia, Lojas Marisa, Zinzane Copacabana, among others.
The properties available in Copacabana are fantastic. In addition to the launch of Atlantico Bait, another project that is also in the sales phase in the region is Selfie Copacabana, located at Rua Henrique Oswald, 200, with delivery scheduled for 2021. It is a contemporary project, with a unique design and just 24 units, 18 studios and 6 duplex penthouses.
Copacabana properties are modern and have designs that are in line with new trends in architecture and the Rio lifestyle. There are apartments, studios and penthouses that bring together everything families need to live well and in absolute comfort, in a privileged, safe and stunning location.
The residential units are in condominiums that offer leisure infrastructure, modern security and monitoring systems, well-planned social spaces and common areas, structure for home automation, lots of technology and sustainability items. Discover Copacabana properties on our website right now!
Copacabana, located in Rio's South Zone, is one of the best and most upscale neighborhoods to live in Rio de Janeiro. Discover luxury properties in Copacabana today with INVEXO, a real estate agency specializing in luxury properties in Rio de Janeiro.