Jardim Pernambuco Leblon is one of the most exclusive condominiums in Rio de Janeiro, synonymous with luxury and sophistication. It is also known for being the address of several public figures and for having one of the most expensive mansions in Brazil! Find out everything about this unique condominium in our article.
The Jardim Pernambuco residential complex is a high-luxury condominium, aimed at a select group of families who want a spacious, sophisticated home filled with good taste. Jardim Pernambuco Leblon is the purest translation of architectural sophistication and exclusivity, with elegant properties that offer unique experiences and sensations for residents.
The condominium is one of the most luxurious in the Marvelous City, it has a mansion that has already been rated as the most expensive in Brazil and is located in a strategic area of Leblon, on Rua Timóteo da Costa.
The condominium is made up of houses with large square footage and impeccably designed environments, and their plans will possibly have the possibility of being customized, so residents can leave the property completely in accordance with their personal taste.
The condominium is imposing, refined and has well-wooded and well-maintained internal areas, where contact with the privileged nature of Rio is an important differentiator for everyday life. In addition to the high-end houses, the residential complex also has the Jardim Pernambuco Building, which has 600 m² apartments and three parking spaces.
Off-plan houses in Jardim Pernambuco Leblon
In a privileged location, the condominium has 24-hour security, with plenty of shops that aim to meet the needs of local residents, as well as ensuring proximity to Praia do Leblon, Shopping Rio Design and Shopping Leblon.
There are many advantages of living in Jardim Pernambuco Leblon, starting with the structural quality of the mansions in this residential complex. The condominium has excellent urban planning, has a private square, is in a private and quiet area, amidst preserved nature, and has spectacular properties, worthy of the best decoration magazines in the world.
If you are looking for a launch of houses in Jardim Pernambuco, discover the most awaited residential in the region, Opy Apo Leblon, take advantage and make your reservation today. The charming Opy Apó Leblon launch promises to surprise with its sophisticated design that invites contemplation and good living.
Furthermore, the properties are part of an exclusive project designed by renowned architects and offer several other amenities and differences. The residential complex is made up of sumptuous and welcoming houses, and its architecture and design are designed by some of the most renowned professionals in the current market. Located in a prime area of Leblon, the condominium allows easy access to everything that is best in the neighborhood.
Its privileged location also allows for excellent travel to neighboring neighborhoods, and its properties are perfect for those who want a home that combines with a refined lifestyle. Furthermore, its infrastructure brings together all the comfort necessary for its residents to enjoy a more practical day-to-day life, with high security and a complete leisure area.
The history of Jardim Pernambuco
To understand how Jardim Pernambuco came to be, it is necessary to go back a few years and relive the history. Leblon got its name because of Charles Leblon, a French businessman who owned several pieces of land in the neighborhood.
His identity was, initially, Emannuel Hyppolite Charles Toussaint Leblon de Meyrach. But after getting used to Rio de Janeiro, he switched to Manuel Hipólito Carlos Leblon. In the first half of the 19th century, Charles Leblon stayed in the region and his property was known as "Campo do Leblon".
Occupying the entire stretch between Av. Delfim Moreira, Visconde de Albuquerque, Dias Ferreira and General Urquiza, its space was then sold and resold countless times and for various reasons.
Finally, it was purchased by the abolitionist José de Guimarães Seixas and served as a shelter for slaves, which led to the place later being recognized as "Quilombo dos Seixas" or "Quilombo do Leblon".
The quilombo was also popularly known as "Chácara das Camélias", where Alto Leblon is currently located. The farm produced and sold flowers to different parts of the city and decorated spaces such as the office of Princess Isabel, a friend of José de Guimarães Seixas. It is for this reason that the camellia is the main symbol of abolition.
On the other hand, the large land where Jardim Pernambuco is located today, already in the middle of the 20th century, belonged to the sisters Joanna Cavalcanti de Albuquerque Figueira de Mello and Maria Emília Fleury Cavalcanti de Albuquerque.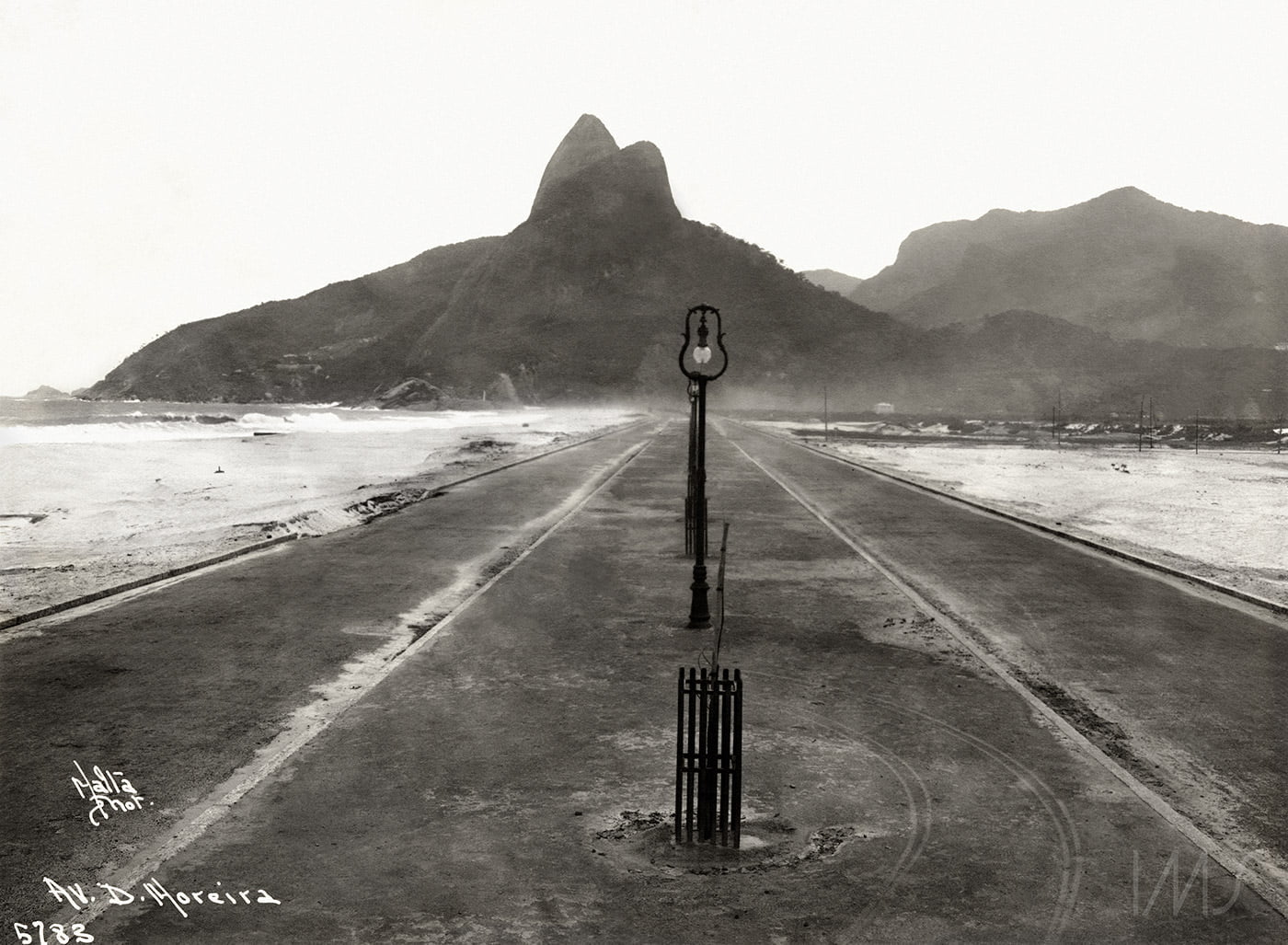 Therefore, the development of the area as a residential space began to occur in the 1950s, but it was only in the 1980s that Rio's high society discovered the charms of living in this region of Leblon.
Being in a higher, more prominent, remote and reserved area, Alto Leblon has become a great place to live, as it offers tranquility, security and a kind of refuge for those who don't like having their private lives in the spotlight.
Despite being completely residential and not having a large number of shops available, the condominium is very close to the main streets and convenience points in the neighborhood.
Because it is a pleasant place, offering comfort, luxury, calm and, at the same time, not being so far from excellent commercial establishments, people looking for an isolated region to live soon think of Alto Leblon.
Its natural beauty can guide artists in a light and charming way without much effort. Therefore, Alto Leblon has been an inspiration for many musicians, poets, writers and even the setting for successful soap operas, such as "Viver a vida", by Manoel Carlos.
The highest part of the Rio neighborhood has immense prestige as it is home to the most expensive residential options. Its excellent infrastructure makes it considered one of the best places in Brazil to live.
Thus, Jardim Pernambuco is today considered the most noble and expensive address in the wonderful city. The 150 mansions are spread over 10 lots and are spectacular in both architecture and decoration, intelligent distribution of rooms, leisure items and quality of life.
Houses in Jardim Pernambuco Leblon
But finding a house for sale in Jardim Pernambuco is not impossible. On the contrary, there are properties open for negotiation. However, mansion prices are only affordable for wealthy and traditional families.
Just to give you an idea of the region's high luxury, the most expensive mansion in Brazil is located within this condominium and was valued at R$220 million. Some properties have up to 15 parking spaces, as well as a sauna, semi-Olympic swimming pool, barbecue area and other leisure items.
In this way, the mansions in Jardim Pernambuco drive the Rio real estate market. There are always celebrities and big business people looking for homes in the region. Some residences have more than 2 thousand m² of built area.
The configuration of a mansion in Jardim Pernambuco Alto Leblon can have up to six bedrooms (all in suite format), living room, library, dining room, bathrooms, kitchen, laundry area, pantry, office and other personalized environments.
In addition, the condominium has areas for common use, such as a small, tree-lined and friendly square. Privacy is highly valued in residential. Although some groups of friendly families meet regularly, contact between residents is uncommon.
Discover Jardim Pernambuco in Rio de Janeiro
In Jardim Pernambuco Leblon RJ live the most traditional families in Brazil. The mansions attract attention due to their grandeur and refinement. In this way, the condominium guarantees tranquility and peace to its residents and is almost a sub-neighborhood within Leblon.
The site has approximately 150 luxury homes built on large lots that are located within a closed space with well-maintained, tree-lined streets. Located on Rua Timóteo da Costa, the residence is quite refined and has a reinforced security scheme with gates, security guards and monitoring cameras.
In addition to the high-end houses, the residential complex also has the Jardim Pernambuco Building, which has 600 m² apartments, with three parking spaces and a swimming pool. The condominium has a privileged view of Morro Dois Irmãos.
Due to its extension, the structure of Condomínio Jardim Pernambuco is located on the streets Félix Pacheco, Codajás, Leôncio Correia, Embaixador Graça Aranha and Itiquira. The condominium is close to the beach and its houses are up to 1000 square meters. The square meter is highly valued in this region.
In addition, the condominium has the Jardim Pernambuco and Visconde de Albuquerque Residents' Association (AMJPVA), where all matters relating to the place and that are of interest to residents are resolved.
Celebrities who live in Jardim Pernambuco
Properties for sale in Jardim Pernambuco are among the most expensive in Brazil, security is reinforced and the area has its own teams for maintenance and surveillance. Due to its exclusivity and its differences, Jardim Pernambuco is the choice of several famous Brazilians, including artists and big businessmen.
Some of the most traditional families in Brazil even chose the exclusive region to make their homes, including the couple Chermont de Britto and Maria Helena Chermont de Britto. Among the celebrities who live there are the comedian Hélio de La Peña, who was successful in the comedy "Casseta & Planeta", on Rede Globo, and the economist Armínio Fraga.
The most expensive mansion in Brazil
The most expensive mansion in Brazil is currently for sale for R$220 million, and is located in Jardim Pernambuco. The region is a kind of mini-neighborhood within Leblon, and is made up of five streets, 24-hour security and fully controlled access.
This mansion has an incredible view of Christ the Redeemer and features an English architectural style, as well as features that make it unique. The items that make it up explain its high value in the real estate market, as well as its functionality and luxury. From a helipad to a garage for 15 vehicles, the mansion has a sumptuous infrastructure full of amenities to offer a different experience to residents.
The property occupies a plot of more than 11 thousand m² and has more than 2500 m² of built area. Its internal space includes six grand and sophisticated of suites, multiple living and dining rooms and a sauna, in addition to offering a music room and a stunning library space.
The exterior area of the mansion has exclusive landscaping designed by Burle Marx and includes a beautiful orchid garden, and the exclusive leisure space has a swimming pool, sauna, changing rooms and much more.
Reinforced security in Jardim Pernambuco RJ
Another reason why Jardim Pernambuco RJ draws a lot of attention is its security structure. Eighty men are responsible for supervision, order, monitoring, access control and surveillance of the condominium. In addition to the security team, the place also has its own cleaning, gardening and maintenance team.
Access to the condominium is controlled 24 hours a day and patrols are constant on the five streets of the residence. This way, residents feel safe walking around, doing physical exercise and other activities.
Therefore, the condominium is classified by many residents as a luxury villa located in the best region of Leblon, in the South Zone of Rio de Janeiro. It is an area with highly coveted properties and a high demand rate.
Leisure in Jardim Pernambuco
The place where Jardim Pernambuco is located holds many charms and beauties. Therefore, the noble region is highly valued and has one of the most visited beaches in Rio de Janeiro. The neighborhood is full of restaurants, bistros and bars. Furthermore, it has an excellent network of commerce and services, with stores, boutiques and Shopping Leblon.
Residents have nearby the Teatro do Leblon, Mirante do Leblon, Praça Antero de Quental and Parque Penhasco Dois Irmãos. In addition to having access to a high standard infrastructure, with urban mobility options, proximity to the sea, tree-lined streets and diverse commerce, living in Leblon means being sure to always be in contact with nature.
Regarding leisure, two unmissable programs are very close to Jardim Pernambuco. The first is a delightful walk to Mirante do Leblon, where you can take a break to drink cold coconut water and enjoy the view of the entire Leblon and Ipanema coastline.
Thus, the second is the Penhasco Dois Irmãos Municipal Natural Park, located on Rua Aperana. Through its viewpoints it is possible to see some of the most important points in Rio de Janeiro, such as Corcovado, Jardim Botânico, Lagoa Rodrigo de Freitas and the beaches of Leblon and Ipanema.
Commerce in Alto Leblon
For food shopping, the Hortifruti market is 260 meters from Rua Timóteo da Costa and the Zona Sul supermarket is 450 meters away.
In relation to other services in the neighborhood, such as bank branches, lottery outlets, pharmacies and drugstores, medical centers and shopping malls, just go one kilometer to Avenida Ataulfo de Paiva.
Therefore, as it is located in one of the main points of Leblon, Jardim Pernambuco has as points of reference the Sibélius Square, in Gávea, the Pontifical Catholic University (PUC), the Miguel Couto Municipal Hospital, the Jockey Club, the Equestrian, the Lagoon Complex, Rodrigo de Freitas Lagoon and the Flamengo Regatas Club.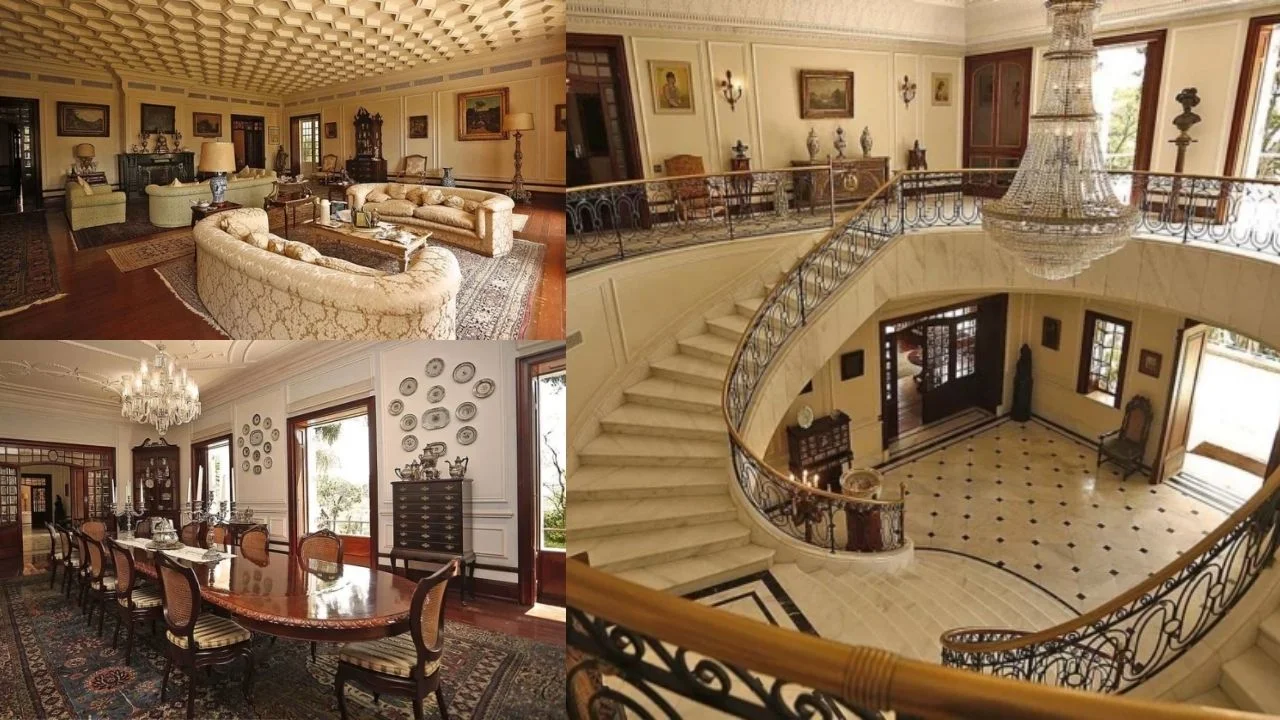 In addition to these, another advantage is being very close to the Antero de Quental metro station and Avenida Delfim Moreira on the seafront, one of the most popular places for locals, especially on weekends.
With an extensive cycle path, the route is perfect for taking a walk or running, passing by several renowned kiosks that offer refined cuisine that combines with being in the sand, such as Azur by Chef Pedro de Artagão.
Jardim Pernambuco: Restaurants and Bars
Although Jardim Pernambuco is located in Alto Leblon, residents can have easy access to the best restaurants in the neighborhood on Rua Dias Ferreira, an area known as Leblon's gastronomic hub.
This way, it only takes a four-minute drive or 900 meters to travel to different countries and enjoy menus with special seasonings. And all this just a few steps from home! Highlights go to:
Massa + Ella, an Italian restaurant run by Chef Pedro Siqueira, who deviates from the traditional and works with creative pastas and a Brazilian touch by rescuing the emotional side of the palate;
CT Boucherie, a charming French bistro that focuses on grilled noble cuts and wines, led by acclaimed Chef Claude Troisgros;
Quadrucci, the Italian house with a contemporary atmosphere that presents summer and winter menus with creative dishes;
Sushi Leblon, the first Japanese restaurant in the south of Rio, present since 1986, is known for the mix of tradition and innovation in its cuisine, in a cool environment that has been awarded several times for being the best in the city;
Granary, healthy food haven founded by Rosa Herz on a per-kilo buffet system with fresh organic ingredients and creative preparation;
Gusto Cucina, finally, is an elegant place with a serene atmosphere with an intimate bar and signature Italian cuisine.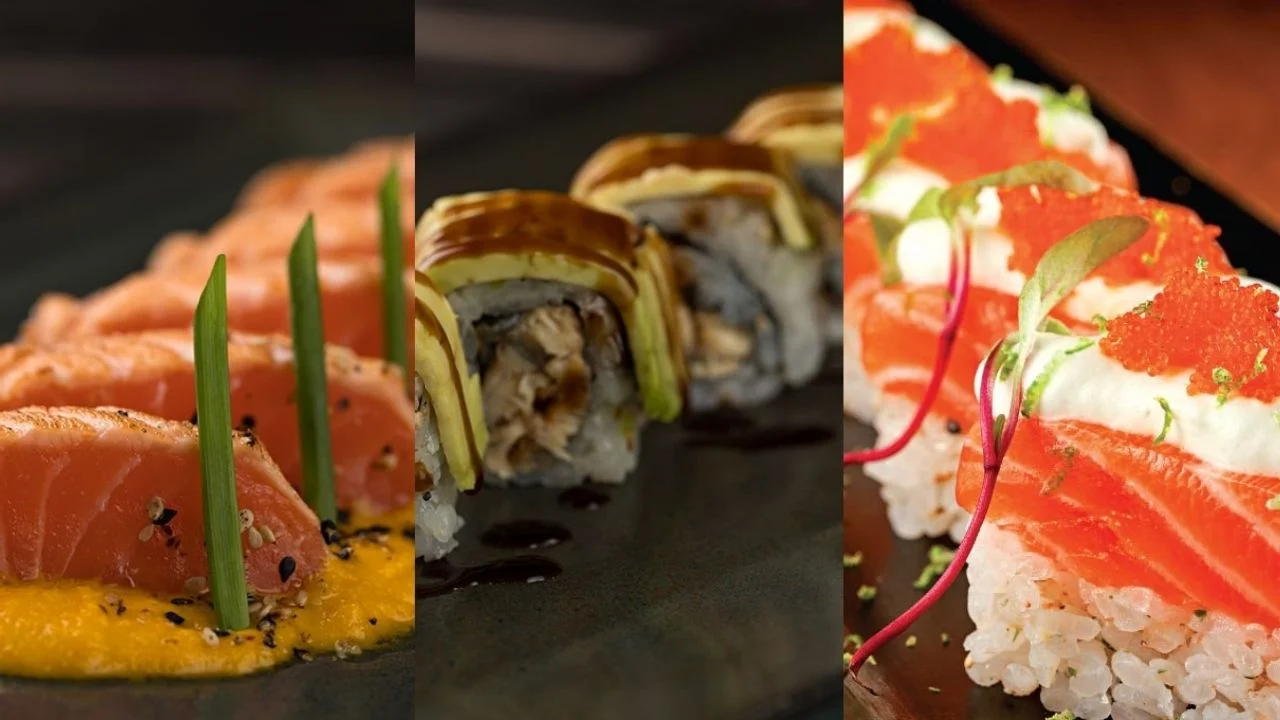 For people who enjoy the night in a more informal way, some bars have already won over the residents of Jardim Pernambuco, such as:
Belmonte, a Rio chain of beer bars with an informal atmosphere and well known for serving Brazilian snacks;
Brewteco, founded in 1966 and famous for its craft beers;
Boteco Boa Praça, recently arrived in Rio de Janeiro from São Paulo, the relaxed place goes beyond just food and drinks;
Garoa Bar Lounge, an elegant space with chic rusticity that offers special beers and select spirits in eye-catching cocktails.
In addition to these, the resident will also be next to the classics BB Lanches, Jobi and Itahy, which are already part of Leblon's history.
Is there a mansion for sale in Jardim Pernambuco Leblon?
Condomínio Jardim Pernambuco has some mansions open for negotiation. Despite this, the properties are very expensive, of a very high standard and cost millions of "reais". However, those who prefer other possibilities for luxury residential properties can look for construction in other locations in Leblon, as there are several apartments in the neighborhood and high-end penthouses near Jardim Pernambuco in Leblon.
The properties are exquisite projects, with environments designed for the comfort and well-being of residents, landscaping, security and quality of life. In fact, one way to learn more about the luxurious Jardim Pernambuco Leblon condominium is to check out the article developed by our real estate experts in Jardim Pernambuco. If you want to sell or buy your property in Rio, count on us!