In fact, living in a loft in Rio de Janeiro, especially in Rio's South Zone, is one of the best choices for those who want to live in an environment that evokes luxury, exclusivity and sophistication.
In fact, with each passing year, this housing option has become the dream of many people who value a more laid-back architectural look. But, after all, what is a loft?
The word loft comes from English and refers to attic. This concept is designed to occupy the roof of a building, but can also be implemented in other conditions, such as a single-story house, for example.
But, basically, considering only the most classic conception, the loft is nothing more than an environment with an integrated living room and kitchen, a bedroom on the mezzanine and high ceilings, which gives that feeling of an airy place.
The most evident characteristic of the loft is the absence of divisions between the spaces in the place. This allows full customization of the environment and also facilitates any subsequent changes.
Furthermore, the lack of walls between the rooms gives the feeling that the property is larger, even though the square footage is the same or even smaller than that of a conventional apartment.
Rio de Janeiro is one of the most beautiful cities in the world. If you are looking to live with sophistication in a wonderful city, count on INVEXO, a real estate agency specializing in luxury properties in Rio de Janeiro.
Loft South Zone Rio de Janeiro
Although the growing demand for this type of property in cities like Rio de Janeiro is relatively recent, the success of the loft has been going on for some time in other large cities. The loft appeared around 1960 in New York, in the United States. During this period, it was common to find deactivated factories that began to be transformed into living spaces.
A loft is a space with a high ceiling, which evokes an industrial atmosphere and the idea of a single space for all the rooms in the house. In a few words, it is an apartment that looks like a studio, which values natural lighting and separates the environments based on the arranged objects themselves.
This type of construction favors the assembly of apartments with more space and better use of natural light. In addition, old structures are also used. In this way, rustic columns, for example, make it apparent that it is a place that has come to be used for another purpose.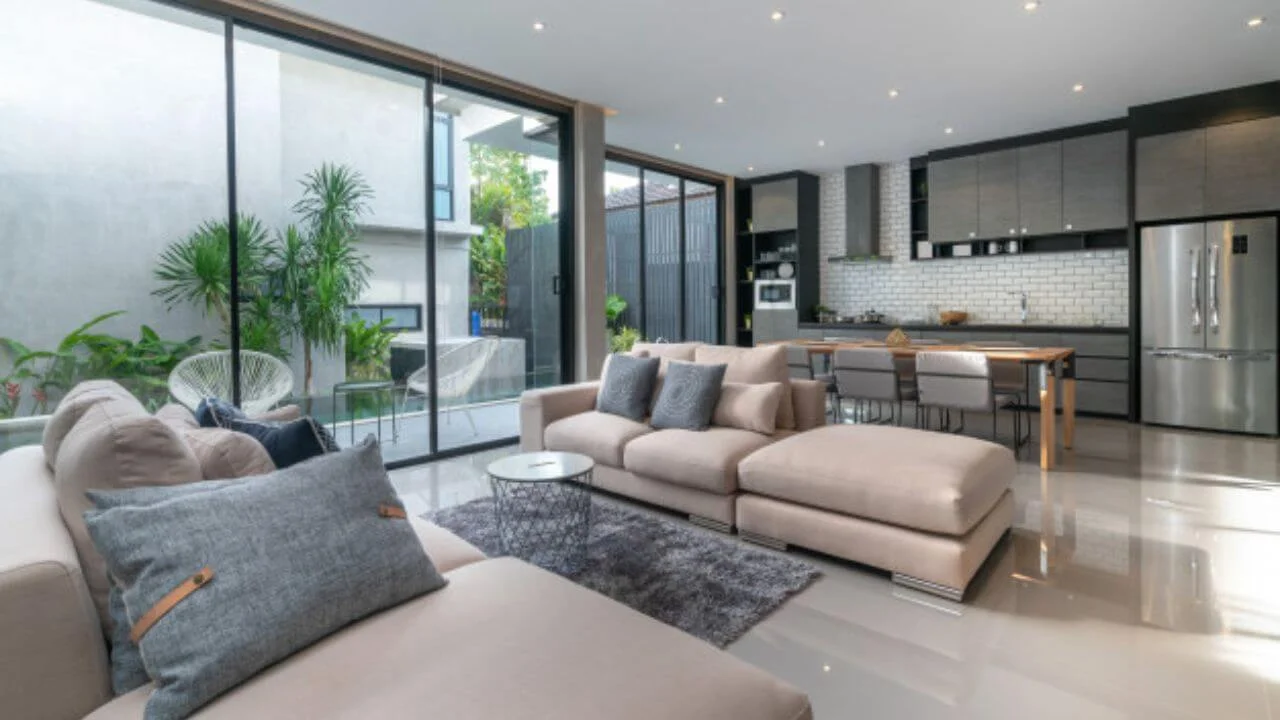 Over time, the format became popular with artists and independent professionals who used the space to set up studios. Features reminiscent of factories, such as exposed piping and large windows, were maintained and even emulated in more recent constructions. Hence the charm of the so-called industrial style, widely used in contemporary properties.
Considering all these aspects, young people on career advancement, executives, couples without children or older people may be interested in this type of venture. For those who have pets, the loft is also an alternative to consider. It is worth checking the rules of each condominium to find out what the conditions are.
In fact, the city of Rio de Janeiro is gaining more and more fans of the loft style. There are many options, each with its own air of exclusivity and visible refinement. Whether for a large family or even for a single resident, there is no shortage of loft-type properties in the Marvelous City. The style is popular especially in the more noble regions.
You can find incredible loft options in the best neighborhoods in the South Zone of Rio de Janeiro, such as Leblon, Lagoa and Ipanema. These are luxury apartments, very well structured, with a privileged location, comfort and security.
Duplex loft Rio de Janeiro
Often, the loft is an alternative for those looking for more comfort in smaller spaces. With the growth of urban areas, finding a space to live close to work and with easy access to services has become increasingly scarce.
Keeping an eye on this demand, construction companies and other companies in the real estate sector began to develop smaller apartment projects aimed at those who spend all day outside the home. And, within this context, without a doubt the loft is one of the most sought after options.
On the other hand, there are also large loft properties, even duplexes. In fact, this configuration has become increasingly a consumer dream over the years. In fact, living in a loft-style duplex in Rio de Janeiro means having one of the most attractive homes in the entire country at your disposal.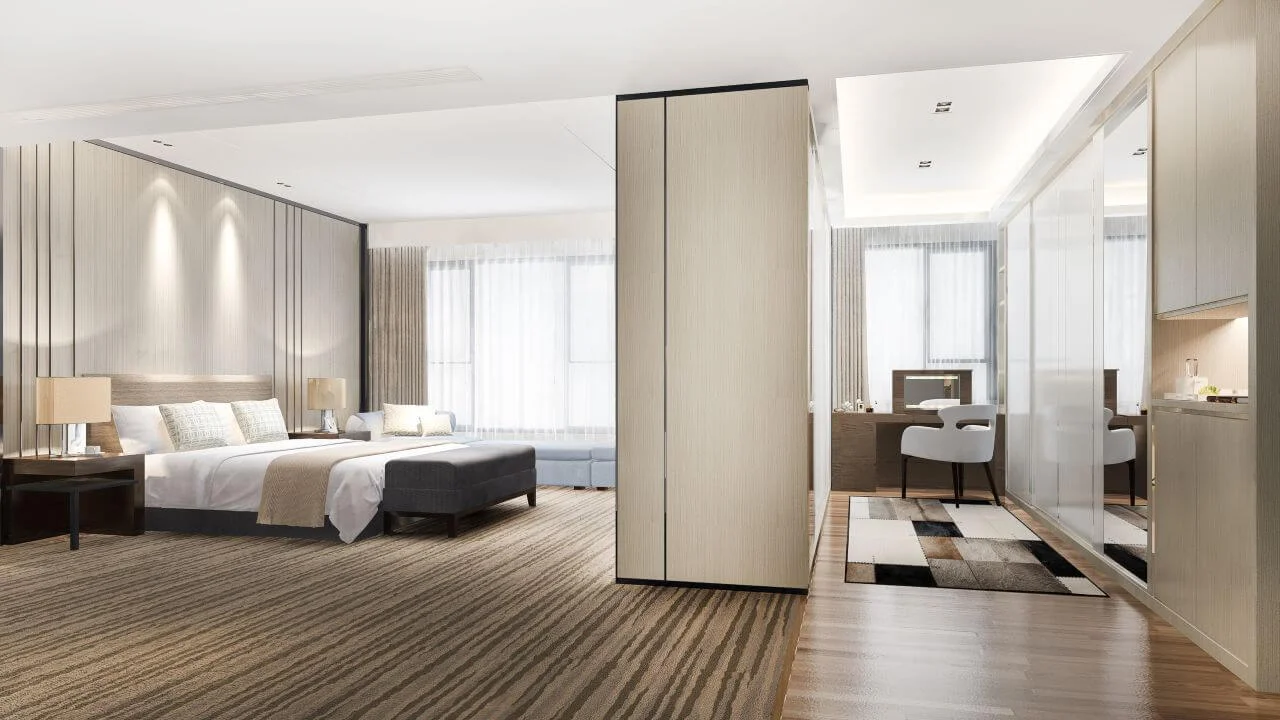 Loft properties in upscale neighborhoods in Rio de Janeiro are really very different. What draws the most attention are the large square footage, modern layouts, intelligent spaces, leisure areas with swimming pool, sauna, courts and party rooms.
Furthermore, the region has some of the most sought-after real estate in South America. It is also the favorite region of artists, celebrities, intellectuals, politicians, doctors and many traditional upper-class families.
It is worth mentioning that data from research on human development and per capita income show that the upscale neighborhoods of Rio de Janeiro concentrate the highest level of purchasing power in the capital of Rio de Janeiro. In other words, living in a loft in the Marvelous City is living in style!
Buy a loft in Rio
You can find residential properties at INVEXO, a real estate agency specializing in luxury properties in Rio de Janeiro. They are modern architectural projects, with ample space and high-standard finishing. For those thinking about buying a loft in Rio de Janeiro, here is a brief summary of the main advantages of having a property of this type:
Greater feeling of spaciousness – There are no visual barriers, such as walls or corridors. This, in itself, is a huge advantage for those who like open environments;
More natural light – As there are no walls or barriers of any kind, the passage of natural light is not impeded. This characteristic brings more joy and vivacity to spaces;
Versatility – If you are one of those people who do not give up comfort and a certain private nature when working, it is possible to reserve an area of your loft to work or be creative, creating a kind of studio. You can create a lot of environments in the loft;
Ventilation and cleaning – Ventilation and cleaning are simpler in a loft. On the other hand, because of this, cleaning needs to be constant. This way, dirt or clutter does not accumulate, which are completely visible due to the property's characteristics;
Facilitates mobility – In this case, the advantage applies especially to couples with children or people with reduced mobility — for example, those who need a wheelchair or walker;
Personalization – The type of project gives the resident the possibility of personalizing the space however and as often as they want. Furniture, for example, could mark which areas of the house are intended for each type of activity, such as eating, sleeping, working or relaxing.
Diversity – Anyone who lives in a loft does not need to be subject to any pre-established space or design. This means you can adapt everything according to your own tastes and needs. In other words, it will be easier to create a distribution of environments according to personal preferences.
If you choose to live in a smaller loft, consider the possibility of having custom-designed and functional furniture. This really suits the improvisational quality of this concept. Choose pieces that can be used for more than one purpose, such as a sofa that serves as a trunk, a bed with drawers, a folding dining table, and so on.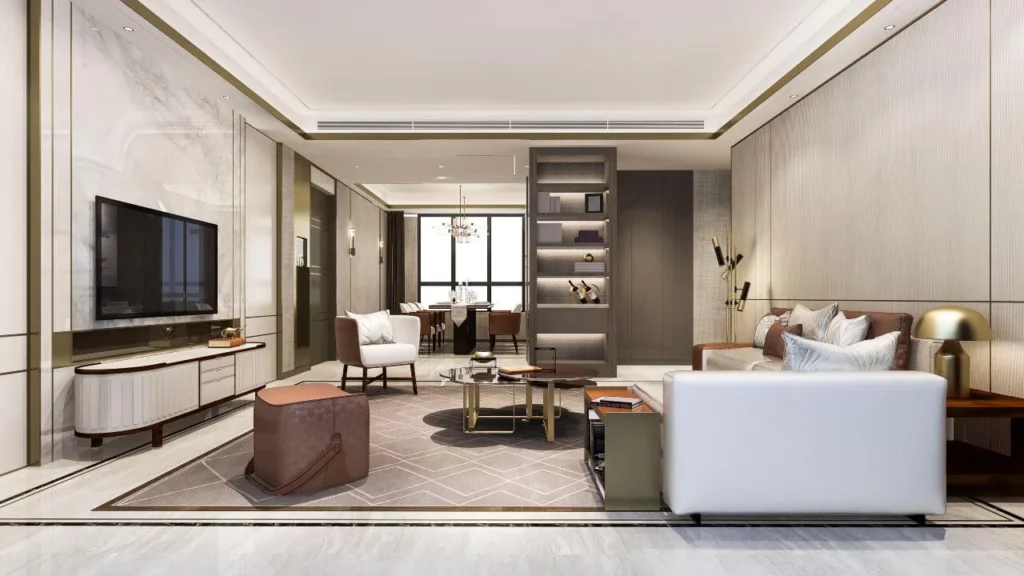 In fact, rugs, bookshelves, curtains and shelves are also good options for decorating spaces and keeping them organized without losing versatility.
It is worth remembering that there are no rules to define what should or should not be included in the decoration of a loft. Everything can be personalized, reevaluated, redefined. The organization depends solely on the taste and needs of the local residents.
Luxury real estate in Rio de Janeiro
Living in Rio de Janeiro is, without a doubt, a privilege. After all, it is an unforgettable city, with breathtaking landscapes and natural riches, which masterfully combines the urban and the natural.For this reason, it bears the affectionate nickname of "Marvelous City" — and is perhaps the biggest international reference when it comes to Brazil.
Cradle of inspiration for many national and international artists, Rio de Janeiro manages to bring together culture, fun, history and many other qualities. In fact, Rio has a good transport network, large commercial districts, public spaces with lots of leisure and an award-winning route of bars, restaurants and taverns.
Now, for those who live in a loft in Rio de Janeiro, the experience is certainly even more pleasurable. Therefore, if you are thinking about living in one of the most charming cities in the world, check out the residential properties of INVEXO, a Rio real estate agency specializing in luxury properties in Rio de Janeiro.