Famous postcard of Rio de Janeiro, Praia do Leblon is one of the best spots for leisure, sport, entertainment and rest in the city.
With 2 stations (11 and 12), the beach is already recognized by all Brazilians, serving as a setting for films, soap operas and series.
Our article brings you the main activities and meeting points that this special corner of Rio has to offer. You will certainly be surprised by the great options there!
What to do at Leblon Beach
Leblon Beach can be easily accessed from various points in Rio de Janeiro. It presents a huge variety of options in sports, leisure, gastronomy and entertainment, which makes it the ideal place to enjoy a full day of rest and fun.
It's great for family outings or relaxing moments with friends, from sunrise to sunset. The shore has two well-equipped stations, where it is possible to rent beach chairs, tents and umbrellas. Kiosks and restaurants serve different menus, with different gastronomic proposals, highlighting one of the best views of Rio.
Leblon Beach is approximately 1.3 km long, bordered by Av. Delfim Moreira. It is a meeting point for sports, meditation, yoga and other diverse activities. Next, we'll talk about all the surprising attractions that this wonderful region of Rio can provide.
Sports on the shore
Leblon Beach is recognized for the wide variety of sporting activities offered on the shore or directly on the sand. Lifeguard Post Stations 11 and 12 are the settings for all these practices, presenting collective or individual classes in functional training, Crossfit, Yoga and many others.
Schools and academies such as Pace Clube, AP Assessoria Esportiva and Athletic School offer:
Physical conditioning programs;
Functional training in the sand;
Running and trail running;
Conditioning circuit;
Functional circuit with slackline;
High intensity exercises;
Crossfit;
Physiotherapy exercises;
Collective or individual training;
Bilingual service and alternative hours.
They all have attractive differences, such as complete and personalized advice, full support for marathons (including breakfast, stretching and physiotherapy service), high quality equipment and exclusive methodology.
Everything is designed so that the student has adequate training, guaranteeing satisfactory results, thus achieving their objectives. In addition to heavier physical training, it is also possible to take Yoga and meditation classes at Praia do Leblon.
Two teachers work in the region: João Cezimbra and Renata Mozini. João attends for free at Posto 12 once a month, and Renata attends on Tuesdays with classes scheduled on the Mude.fit app.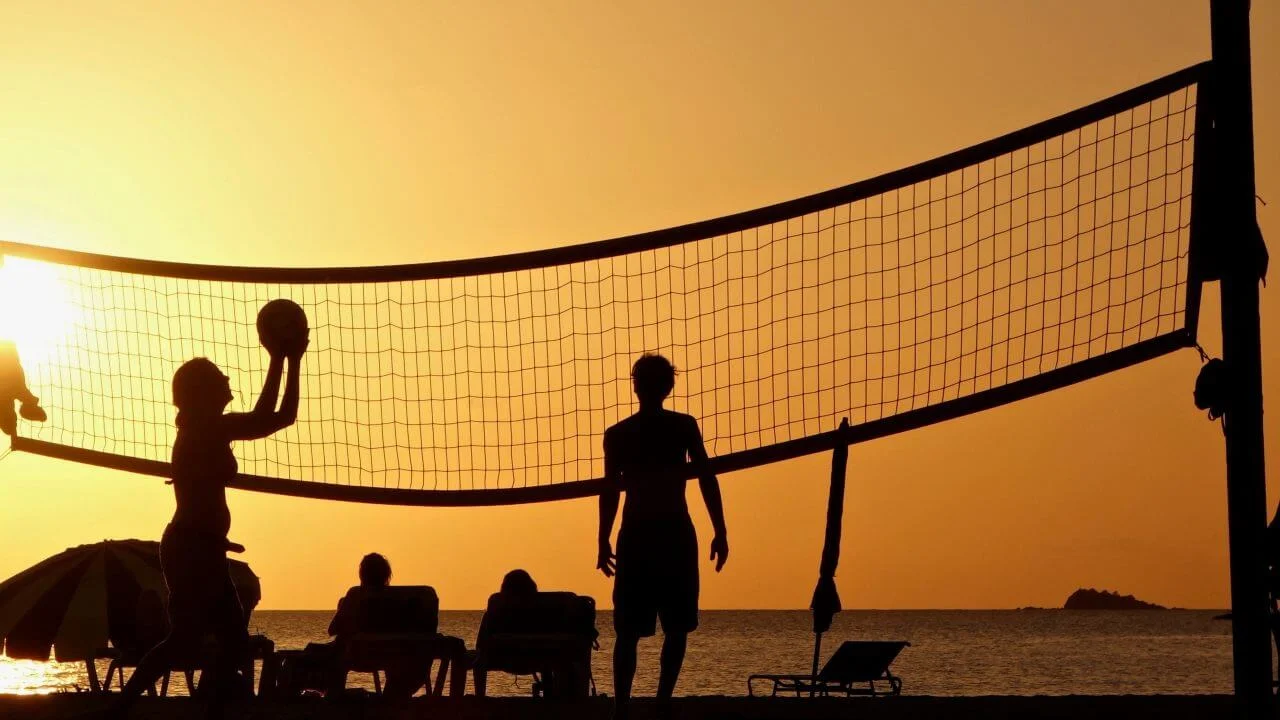 Mude.fit also offers other activities at Praia do Leblon, such as Beach Workout, HIIT, MMT and Barbell Club. Physical activity is one of the pillars of good body and mind health. Even more so when you have the opportunity to carry out training with highly qualified professionals in an environment full of beauty and charm like the Leblon waterfront.
Surrounded by several leisure spaces and commercial establishments, Leblon has the most luxurious residential properties in Rio. Discover luxury properties in Leblon with high standard finishes, privileged locations and condominiums with complete leisure areas.
Leblon Beach: Where to eat
Leblon Beach has several types of gastronomic establishments, such as restaurants and kiosks. Each one has a distinct and original gastronomic proposal, catering to all types of tastes and palates. Let's talk about the main options on the coast and nearby.
The first location is La Carioca Cevicheria, which is located next to Posto 11, on Av. Delfim Moreira, following the same standards as the stores in Ipanema and Jardim Botânico. Focusing on Peruvian cuisine, La Carioca serves, in addition to ceviche (its specialty), a menu full of tasty options.
The list includes dishes such as tiraditos, cold dishes, piqueos and postres (sweets). Furthermore, the drinks menu is highly rated and highly recommended.
Another option is the Geneal kiosk. Baixo Bebê General is located at Posto 12, on Praia do Leblon. Its location is strategic for enjoying the beautiful view of the sea and the busy sands, generally a place for sports such as beach volleyball and surf schools.
Baixo Bebê General's menu surprises by bringing delicious American hot dog options to the beach. In addition to the traditional variations, with Vienna sausage, the kiosk offers hot dogs with smoked sausage and vegetarian or vegan options.
The kiosk is also a great place to cool off on hot days with an açaí bowl or a cold beer. Baixo Bebê Geneal serves a variety of drinks and caipirinhas, great for enjoying Rio de Janeiro by the sea. Avenida Gen. San Martin runs parallel to the beachfront of Praia do Leblon and also features a wide variety of restaurants and bars. Some examples are Oro Alta Gastronomia, Fratelli Culinária Italiana and Le Coin Culinária de España e Portugal.
There is no shortage of options for those looking for a good place to eat and drink on the waterfront, enjoying the incredible ocean views and Morro Dois Irmãos.
Leblon Mirante
Mirante do Leblon is located 350 meters from Posto 12 at Praia do Leblon. It is one of the most visited places in the region because it offers a splendid view of the Leblon coast, the coast of Ipanema, Corcovado, Morro Dois Irmãos and Arpoador.
It is an open, free area that has two kiosks that have recently undergone restructuring: Oka Vista and Mirante Sonhador. The menu includes a menu of drinks, tapas, meats, snacks, salads and seafood dishes.
There are also options for lunch time, for those who want to spend the whole day enjoying the good weather at the viewpoint. Coconut water and juices are also on the menu, as soft drinks, options that are also suitable for children.
In addition, the Kiosque Mirante Sonhador also presents various musical attractions on the weekends, guaranteeing a unique and welcoming experience for those who plan to spend time enjoying Leblon Beach and the Mirante.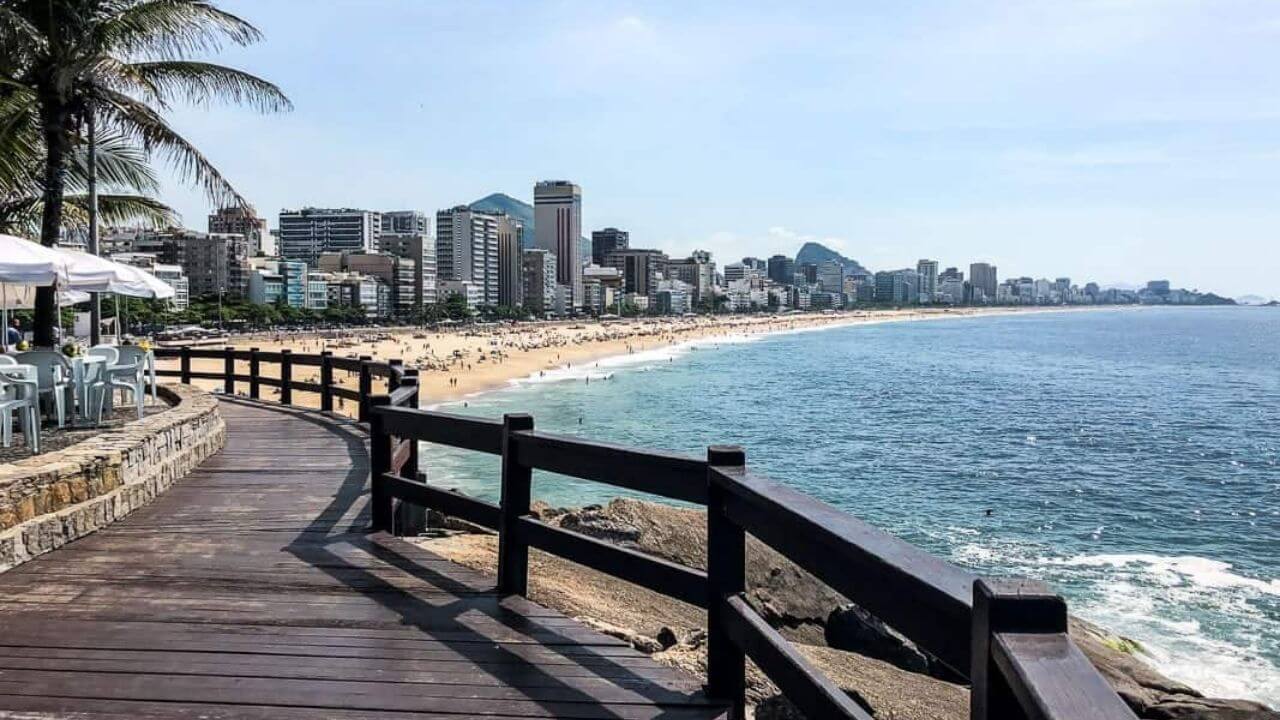 There are other programs and places to visit close to the beach, such as the Penhasco Dois Irmãos Municipal Natural Park. It is a park with ecological activities, tours, gardens and four viewpoints overlooking the Leblon waterfront, Ipanema, Christ the Redeemer, Lagoa, Jockey Club and other points in the South Zone of Rio.
Leblon: a complete neighborhood
In addition to Leblon Beach, the most charming and prestigious neighborhood in Rio de Janeiro has much more to offer. The best places for shopping, restaurants, bars and an entire high-standard infrastructure to serve residents are concentrated here.
A sea of intense blue frames this privileged part of the city, which transmits a pleasant atmosphere to everyone who passes or stays here. Nature in its close proximity promotes well-being and is a fundamental part of Leblon's entire complex, helping to earn it the title of neighborhood with one of the highest levels of quality of life.
With a full range of shops and services, the neighborhood has stores from the main supermarket chains, such as Pão de Açúcar, Hortifruti and Supermercado Zona Sul. Renowned hospitals, pharmacies and health centers are part of the services offered in Leblon, as well as traditional schools, with the main examples being Colégio Santo Agostinho and Colégio Liessin.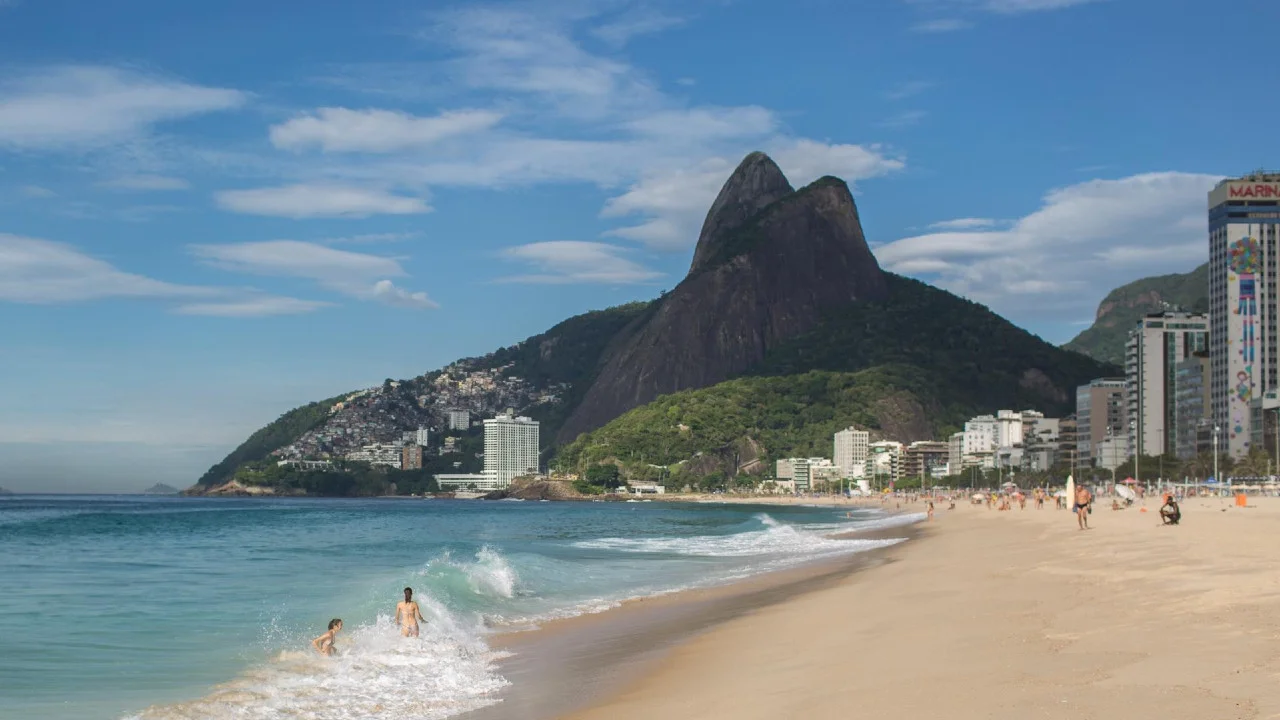 The region is also known for its high-end residential spaces, which include mansions, large apartments, duplexes and triplexes. It is the address of famous condominiums, such as Condomínio Jardim Pernambuco and Selva de Pedra, both with different proposals, but serving the purpose of good living.
The place is home to celebrities such as Chico Buarque, Luana Piovani, Ney Matogrosso and – of course – the author Manoel Carlos, who immortalized the neighborhood in his soap operas.
The advantages of living in Leblon are countless and would certainly not fit into just one article. Therefore, we invite you to follow all the posts on our blog, with complete information about Leblon and other neighborhoods in the South Zone of Rio.
And if you are looking for properties in this fantastic neighborhood, discover our selection of apartments and penthouses right now. There are large areas, with standard apartments, garden apartments, duplexes and triplexes, with a complete condominium structure, of the highest standard and total security.