Posto 9 on Ipanema beach is a lifeguard station located between Joana Angélica and Vinícius de Moraes streets. For those who are more intimate, the station is simply called "Nove" (9). This is a very relaxing place, with a variety of food and drink options in a paradisiacal place and with lots of beautiful and friendly people.
So, when arranging a meeting with friends on the Rio waterfront, you can use one of the stations as a reference and, this way, you will find each other in the area more easily.
Posto 9 in Ipanema is easily accessible and is the best option for those coming from the Nossa Senhora Da Paz metro station. In the 600 meters that separate the station from the beach there are restaurants, hotels, parking lots and also a shopping center.
When it comes to eating and drinking, the kiosks at Posto 9 leave nothing to be desired. Furthermore, in several areas between the lifeguard stations 7 and 10 in Ipanema there are bicycle rental points. Cycling around the neighborhood is, without a doubt, a great option for getting around the place, as it is ecologically correct and healthy, making it easier to move around the region.
When walking along the Ipanema coastline, we find tourist attractions, shops and services, areas for physical activities and lots of people willing to take advantage of all this variety available at stations 7, 8, 9 and 10.
Posto 9 in Ipanema beach
Posto 9 is considered the coolest and youngest in Ipanema. It is close to Arpoador and Leblon beaches and also provides spectacular views of Morro Dois Irmãos. It is, without a doubt, one of the best places to see Rio's fascinating sunset.
When it comes to eating and drinking, the alternative kiosks at Posto 9 put on a show. One of the most famous is the Barraca do Uruguay. It is, without a doubt, the most famous stall in Rio de Janeiro.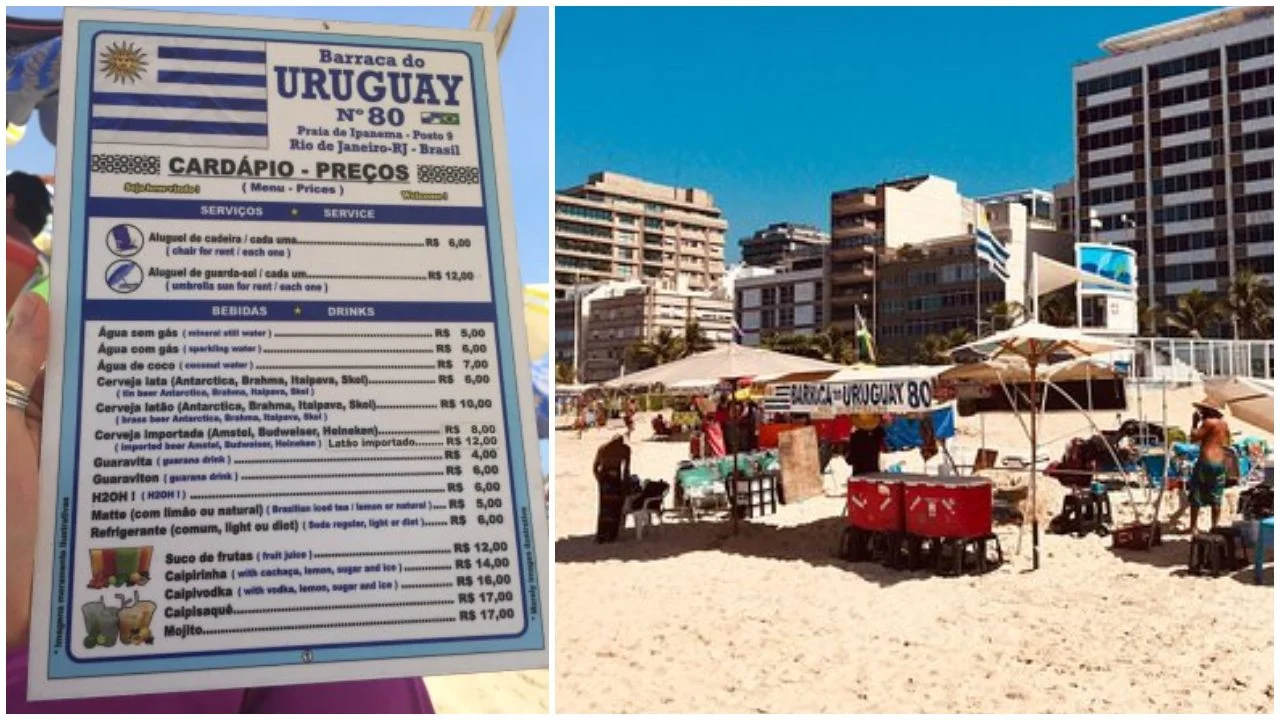 Furthermore, the Uruguay Barracks are extremely traditional. After all, it has been around since the 80s. Its owner is Uruguayan Milton Gonzalez and his specialty is wonderful sandwiches.
Aside from the Uruguay Barracks, residents and tourists can still enjoy the products sold by street vendors, such as: mate de galão, Globo biscuits, soda, water, beer and much more. Everything with a Carioca way of being, very light and laid-back.
Ipanema Beach Posto 9
Posto 9 in Ipanema is one of the most famous and well-known not only in Rio de Janeiro, but throughout Brazil and the world. It was near him that traditions were born, fashions were launched and the sunset was and continues to be applauded.
It's where people gather to enjoy a sunny day, drink coconut water, ride a bike, walk their pet, enjoy snacks or simply take a rest. Many stories happened at Posto 9, like in the 80s, when Fernando Gabeira appeared wearing the famous crochet thong, so talked about to this day, when he had just arrived from exile.
Another unusual thing that happened there was when Leila Diniz appeared pregnant in a bikini during military dictatorship in 1971, something considered a scandal at the time. Or even when topless was practiced for the first time in Brazil.
But perhaps the most talked about, famous case that gave rise to a tradition there was the act of applauding the sunset. On a summer afternoon in the 70s, journalist Carlos Leonam, together with other famous friends Jô Soares, Glauber Rocha and João Saldanha applauded the sunset, such was the beauty and magnitude of what they saw.
And this continues to this day. It's very common to be there, on the sand of Posto 9 on Ipanema Beach, and see people applauding nature. Whatever the fact, it is clear how important and innovative Posto 9 on Ipanema Beach was and continues to be.
Posto 9 is the main meeting point for young people and is also a favorite spot for celebrities. The beach, in addition to everything we've talked about, is also the choice when it comes to sports, whether on the sand or in the sea. Ipanema Beach, where Posto 9 is located, has a long strip of sand that, whenever the sun comes out, is completely crowded.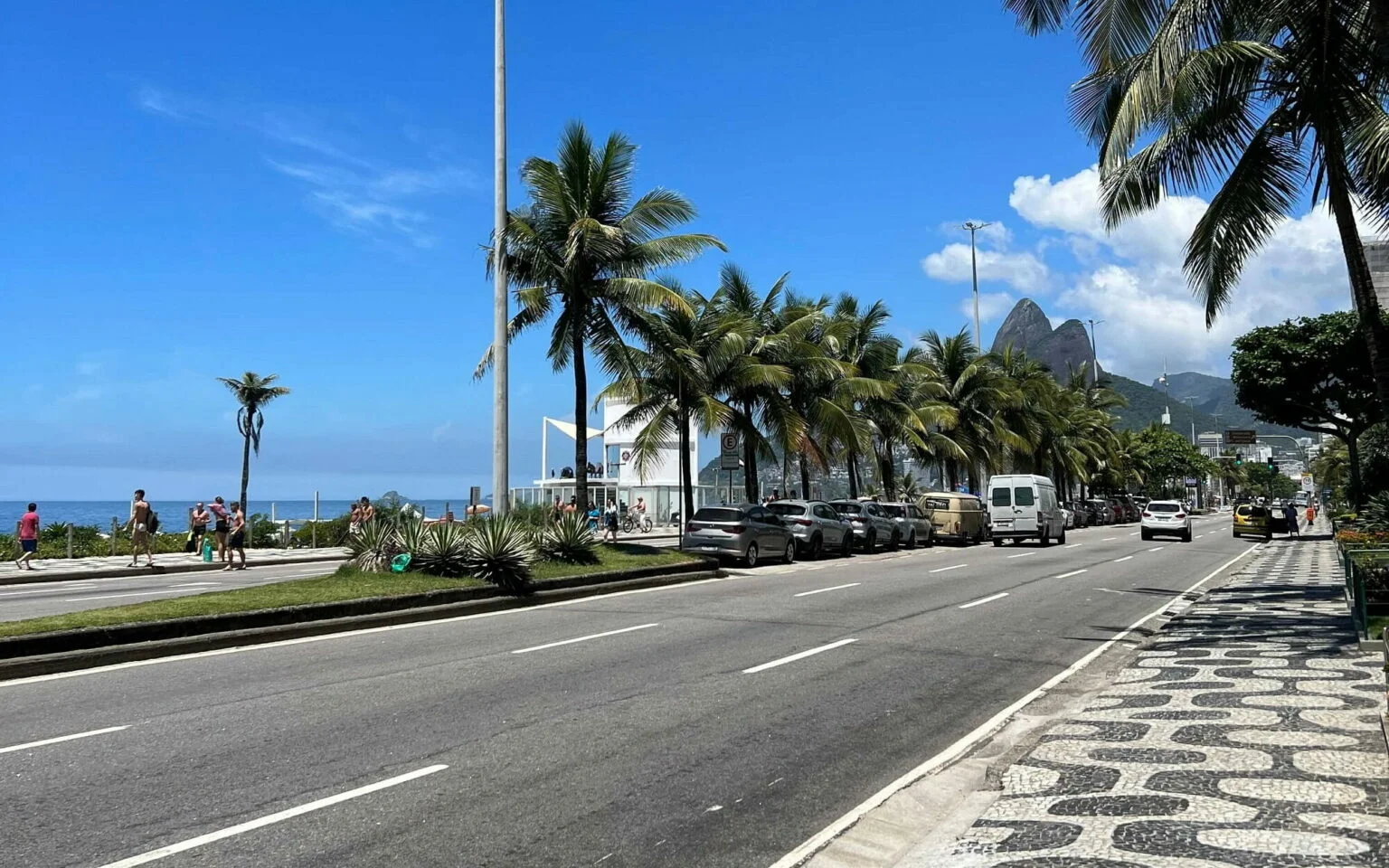 It is from there that people can enjoy the view of some of the most interesting tourist attractions in Rio de Janeiro:
Arpoador Stone;
Leblon Beach;
Morro Dois Irmãos;
Corcovado.
A very practical point is that the tents are installed on the sand. This way, the public can buy snacks, snacks and drinks, rent a chair and umbrella without having to travel.
When the night arrives, comes the hustle and bustle, the fun and the jinx. Sometimes, some shows are held at Posto 9. But, even without them, fun is guaranteed.
It's very normal to pass by at night and come across a group of friends having a party as if they were in a nightclub. Whatever type of fun you are looking for, in Ipanema, more precisely at Posto 9, you can find it.
Hotels and restaurants Ipanema beach
One of the most visited places in Ipanema, Rio de Janeiro, is Posto 9. It is popular with both locals and tourists. Speaking of which, many travelers are looking for a closer location so they can make the most of it.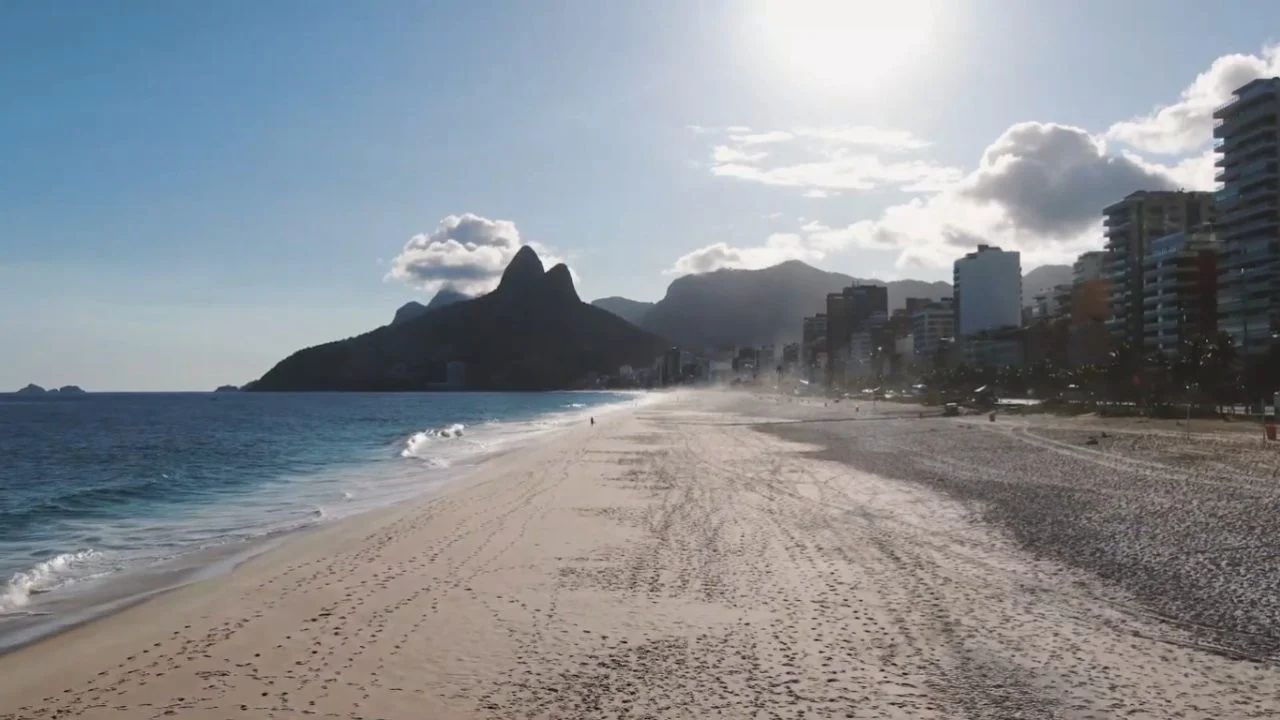 And, for those who want to stay close to Posto 9 and enjoy what this spot has to offer, there are some hotels and restaurants. Follow below:
Sol Ipanema Hotel: located at Avenida Vieira Souto, 320. In addition to spacious and elegant apartments, the hotel has an Italian restaurant overlooking the beach;
Mar Ipanema Hotel: located at Rua Visconde de Pirajá, 539, 300 meters from Ipanema Beach. The hotel serves breakfast in a modern sidewalk restaurant. It also has an excellent rooftop bar, as well as a gym;
Hotel Tulip Inn: located in a spectacular location at Avenida Rainha Elizabeth de Belgium, 440. It has complete leisure facilities with a swimming pool, sauna and gym, as well as spacious and comfortable apartments.
These are the best restaurants in Ipanema beach:
Garota de Ipanema Restaurant and Bar: located at Rua Vinícius de Moraes, 49. It was there that Vinícius and Tom Jobim composed the pearl of the Brazilian songbook, the world famous "Girl from Ipanema". The food served is very good, both national and Portuguese cuisine. It is impossible to visit this important place and not feel part of history;
Ipanema Rio Barbecue: located at Rua Vinícius de Moraes, 130. It is an excellent option for those who cannot give up on a good barbecue. In addition to lots of meat, Churrasqueira Ipanema Rio also has snacks and elaborate dishes on its menu. In addition to original drinks, the place serves selected wines and draft beer, always cold;
Pizzeria Capricciosa: located at Rua Vinícius de Moraes, 134. This is a place that serves excellent pizza. The suggestion is the Capricciosa pizza.
These were some of the different options that Ipanema has. In the neighborhood, there is no shortage of excellent quality hotels and restaurants with the most varied and delicious menus. Everything is great to go with family, as a couple, with friends or alone.
Ipanema Beach Rio de Janeiro Posto 9
Ipanema Beach, where the famous Posto 9 is located, is a hotspot for residents and tourists. It is there that residents and tourists enjoy life, whether drinking a delicious caipirinha while watching the sea or playing the famous "altinha" (beach soccer especifically from Rio).
The place is also popular with surfers, who love the waves there. In fact, Praia do Arpoador, considered a paradise for surfers, is always packed with people enjoying the waves and the current, which is usually very strong.
Posto 9 Ipanema metro station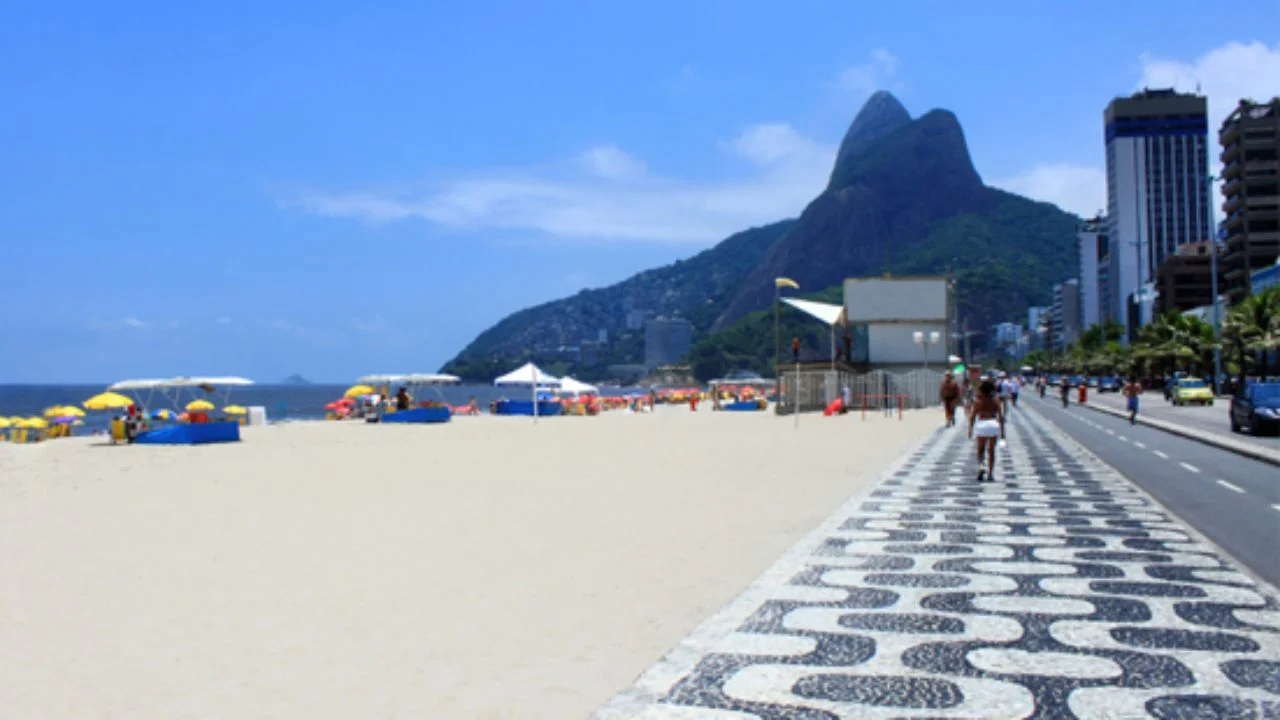 The closest Metro Station to Posto 9 in Ipanema is Nossa Senhora da Paz, which is part of Line 4 of the Rio Metro. It has two accesses, one via Rua Joana Angélica and the other via Rua Maria Quitéria.
It is at this station that the lives of many Rio residents and tourists become much easier, as through it it is possible to reach different places in Rio de Janeiro.
Posto 9 Ipanema Beach
The beautiful Ipanema Beach has an exuberant view of the most beautiful sunset in Rio de Janeiro. It is an exclusive place for those who want to sit on a beach chair to read a book or even play a sport like beach soccer.
For those who like to have fun at night after a beautiful day at the beach, you can count on a super lively nightlife, full of famous bars and restaurants.
Live in Ipanema
Ipanema is one of the most upscale neighborhoods in Rio de Janeiro. The region is very popular with those looking to live close to the most famous beach. There you can find a variety of luxury stores, fine-dining restaurants, theaters, cinemas, gyms and the best hospitals.
The neighborhood is the right choice for those who want to live in a place with lots of natural beauty, beautiful views and, at the same time, with a super complete infrastructure. Those who live in Ipanema have the best in Rio de Janeiro. After all, you don't find a light, cool, lively and luxurious atmosphere everywhere.
The neighborhood, certainly, is the union of quality of life with the exclusivity of natural beauty. Living near Ipanema Beach means, in addition to being very close to Posto 9, enjoying all that life has to offer. And, if you intend to live in this beautiful neighborhood, know that it is an excellent option.
Ipanema "embraces" everyone who lives there. Therefore, if you are interested in discovering exclusive properties in Ipanema, count on Invexo, a real estate agency focused on luxury properties in the South Zone of Rio de Janeiro.