In addition to the fabulous landscape, Posto 11 Leblon is above all a perfect place for those looking for leisure, sporting activities, top-notch cuisine and a stunning beach. No wonder, it is considered by many people to be the most sophisticated outdoor place in the city.
Follow this article and discover the best of Posto 11.
Lifeguard Stations on the Rio de Janeiro coast
The existence of lifeguard stations in the Marvelous City has been around for a long time. Today, the Rio de Janeiro waterfront currently has 27 stations, with a distance of approximately 1 kilometer between each of them.
For some reason, the numbering of stations was incorporated into popular language, and to this day many people refer to these stations as sectors or parts of neighborhoods, even if they are 3 or 4 blocks from the beach.
Some stations – or districts, as you prefer – are more popular and very popular with tourists, such as sequence 11 and 12, a stretch that corresponds to Leblon beach.
Post 11 Leblon
Posto 11 is a part of Leblon Beach that comprises the stretch of coastline (Avenida Delfim Moreira) that starts at Rua Almirante Guilhem until approximately Rua Rainha Guilhermina. Like Posto 12, this place is also considered one of the points with "the highest concentration of beautiful people in Rio de Janeiro".
The location provides a wide view of the sea, in addition to a side view of Morro Dois Irmãos, one of the city's most famous postcards. In addition to the stunning natural beauty, Posto 11 is home to leisure, sports and gastronomic attractions that make it worth spending the day there.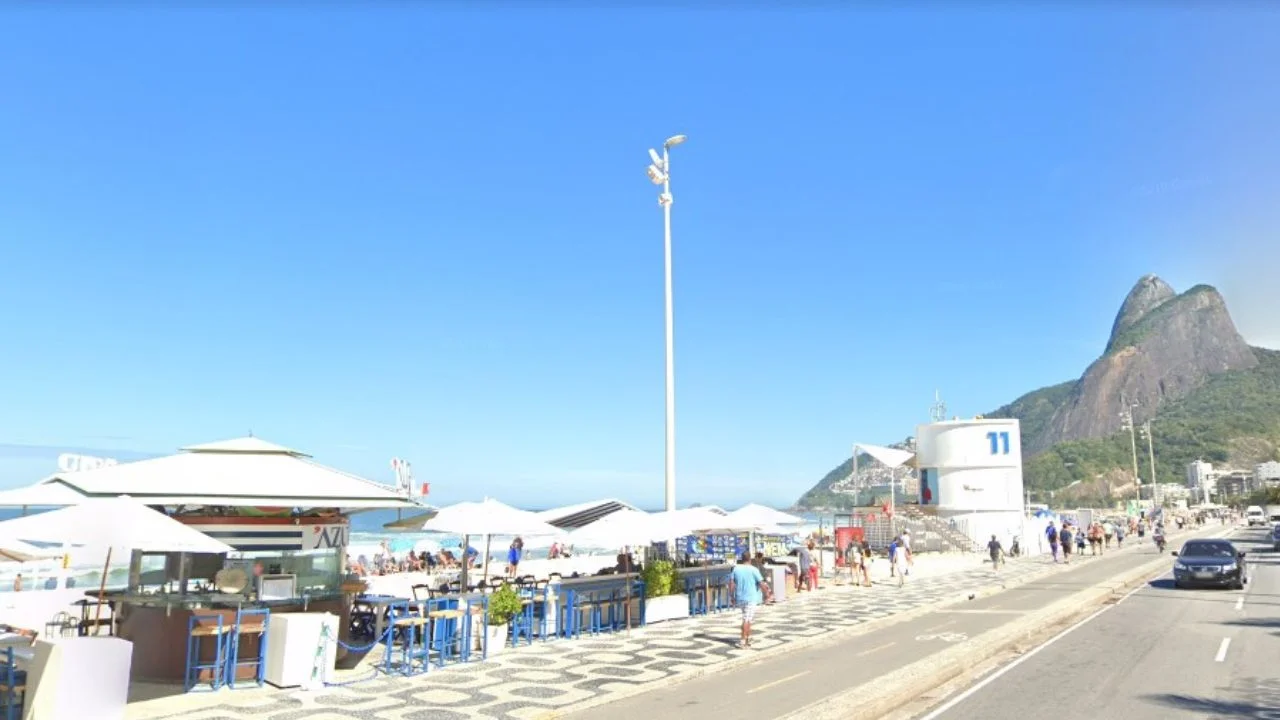 It is also worth saying that the attractions go beyond what is on the coast. This is because the region is surrounded by different types of restaurants, bars and other interesting places. Another favorable highlight of the place is Rio's famous street carnival. At this time, revelers usually pass by Posto 11 parading in groups such as Bloco Areia and Corre Atrás.
Gastronomy at Posto 11 Leblon
In fact, Praia do Leblon has excellent options for eating and drinking, and the kiosks at Leblon Beach live up to the neighborhood's reputation of being remembered as a renowned restaurant route. Whether you want to drink a cold beer or enjoy cutting-edge cuisine, at Posto 11 you will find a place that suits your preferences.
In addition to cold beer and an extensive wine list, the menu also includes great drinks, such as Dona Yara and Caricot in a jar. Another popular kiosk at Posto 11 is La Carioca en La Playa, a beach branch of the famous cevicheria.
The establishment is located at number 117 on Avenida Delfim Moreira and focuses heavily on Peruvian cuisine, offering the same menu as the trendy units in Ipanema and Jardim Botânico, but with the difference of being on the seafront.
The menu includes almost 20 ceviche options, as well as tiraditos, pokês and hot dishes from Peruvian cuisine, such as quinotos (quinoa risottos), arroz con mariscos and lomo saltado (sautéed fillet steak with vegetables). It's also worth checking out the drinks menu with pisco and refreshing sangrias in jugs.
Finally, between Stations 11 and 12 is Cafe de La Musique Beach, one of the trendiest kiosks in the region, inspired by European resorts in cities such as St. Tropez, Cannes and Monte Carlo. Famous for being cool and at the same time refined, it is common to hear music played by DJs there.
On the menu, light options stand out, such as Octopus, a portion of octopus in vinaigrette with guacamole and root chips. Leblon's kiosks follow the neighborhood's high standard of quality and service, offering residents the unique experience of living in one of the most sophisticated regions of Rio.
Leisure and sport at Posto 11 Leblon
Many people look for Posto 11 Leblon to practice different sports and outdoor training. Whether on the shore or in the sand, you can find people practicing CrossFit, yoga, volleyball, footvolley, and other sports at any time of the day.
There is also a wide variety of functional training offers, one of the preferences of those who go there. One of these cases is Athletic School. Led by Bruno Campos, postgraduate professor in Sports Medicine, the Athletic School promotes training with high performance results for people of all ages and different physical conditions.
Equipped with excellent equipment (naval rope, trampoline, Medicine balls, sled and kettlebell, etc.), the "outdoor school" promotes circuits with different purposes, such as the functional circuit with Slackline, physiotherapy exercises and high intensity training. The Athletic School's schedules are different and training can be collective or personalized.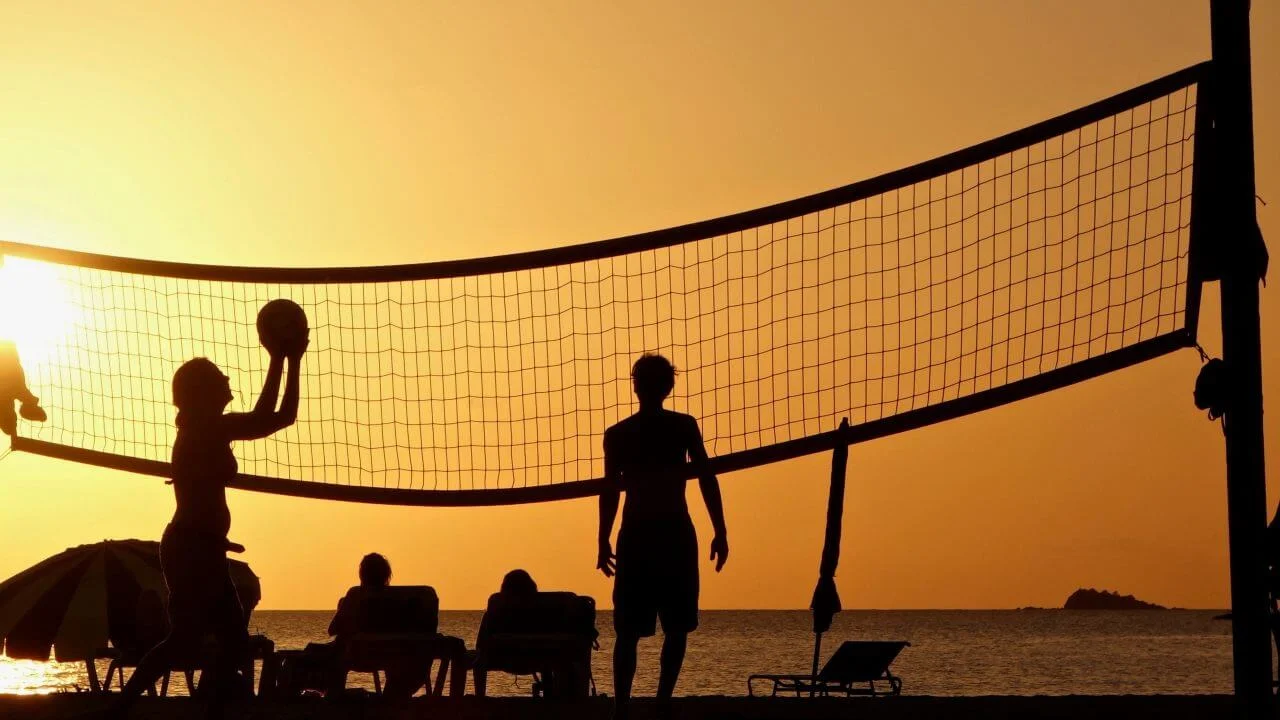 Finally, there is Pace Clube, a fitness program well known for its unique outdoor fitness techniques and methods. Located in front of Rua Almirante Guilhem, the club provides complete training advice, focusing on various elements and physical capabilities, such as speed, strength, flexibility, balance and resistance.
Before starting activities, Pace Clube carries out a physical assessment to guide and prescribe the most appropriate service or training for the student's individual type. Biological aspects and objectives of each student are considered priorities. Special training sessions are held outdoors.
It is also worth mentioning that, for those who enjoy surfing, Posto 11 is the most constant spot in Leblon. It works with practically all swells such as East, Southeast, South and Southwest.
Restaurant and bars Posto 11 Leblon
Those close to Posto 11 can also find excellent taverns, bars and renowned and traditional restaurants.
One of these is the legendary Bracarense, which since 1961 has accumulated prestige among those who visit there. Known for its well-brewed draft beer and incredible bar food, the establishment located on Rua José Linhares, right where Avenida Ataulfo Paiva meets, even boasts international recognition.
Bracarense is indeed a success abroad: it has been named twice by The New York Times as the best in Brazil and elected four times as the best in the city, in a popular vote by Rio City Hall.
On the other hand, if your preference is for a good cut of meat, you will love Malta Beef. Acclaimed by the public and critics, it has received the Veja Comer & Beber Rio Award more than once in the meat restaurant category.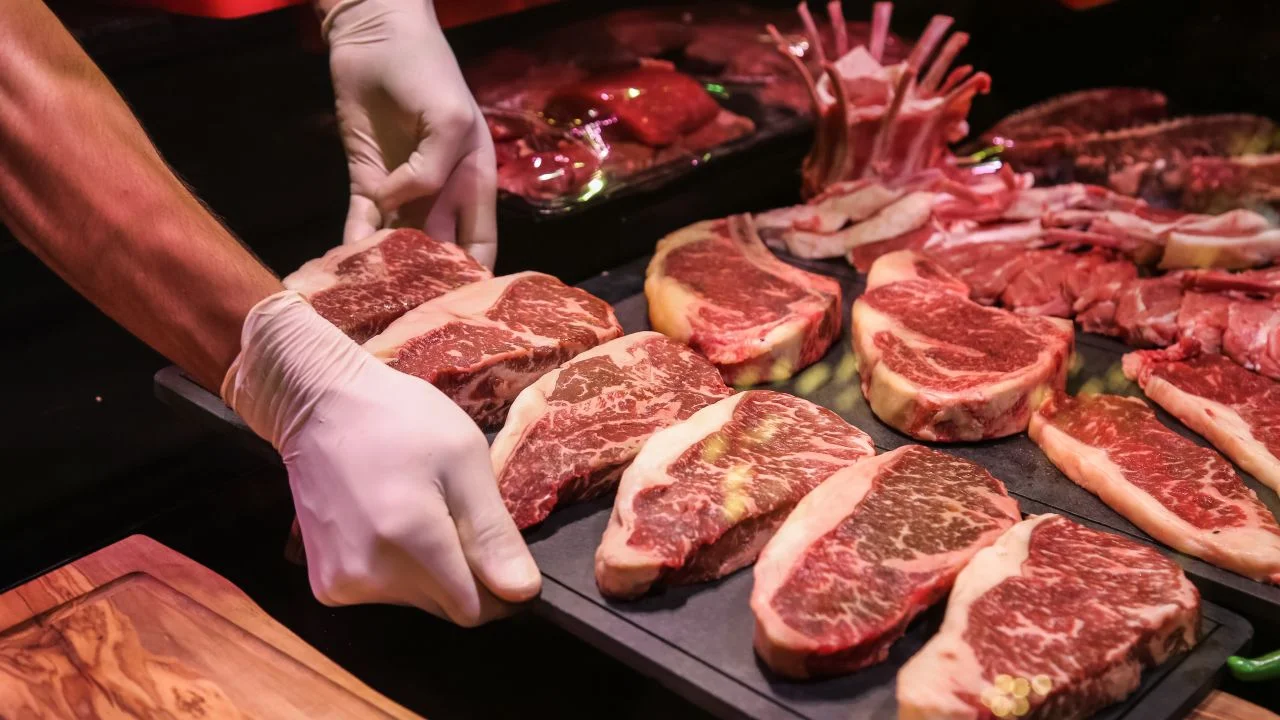 Sophisticated and modern, the restaurant at Avenida General San Martin, 359, has a killer menu. Highlights include dry aged cuts, such as prime rib and bone-in sirloin.
Finally, for those who insist on a more natural menu, you will love the traditional Bibi Sucos on Avenida Ataulfo de Paiva. The establishment has been a true meeting point for people of all ages for over 30 years.
Bibi has more than 40 flavors of juice, with açaí being the most popular. Also noteworthy are the FARM Juice (hibiscus, strawberry and lemon) and the Purple Juice (purple grape, beetroot and hibiscus tea).
The place also offers options for breakfast and quick snacks, such as the popular tapioca and crepioca.
Posto 11 Leblon Hotels
The accommodation options close to Posto 11 could not be left out either. Check out some of the highlights. Opened in 2018, the Janeiro Hotel is located on Avenida Delfim Moreira and has already received two international awards, promoted by the English magazines Wallpaper and Tatler. All of the hotel's 51 apartments have sea views, plenty of natural light and top-notch decor.
It is worth highlighting "Cozinha do Cedilha", the name of the hotel's restaurant and bar. According to the administration, the menu developed in partnership with chef Morena Leite offers "a classic interpretation of the healthy lifestyle, which between the sea and the mountains governs the city of Rio do Janeiro."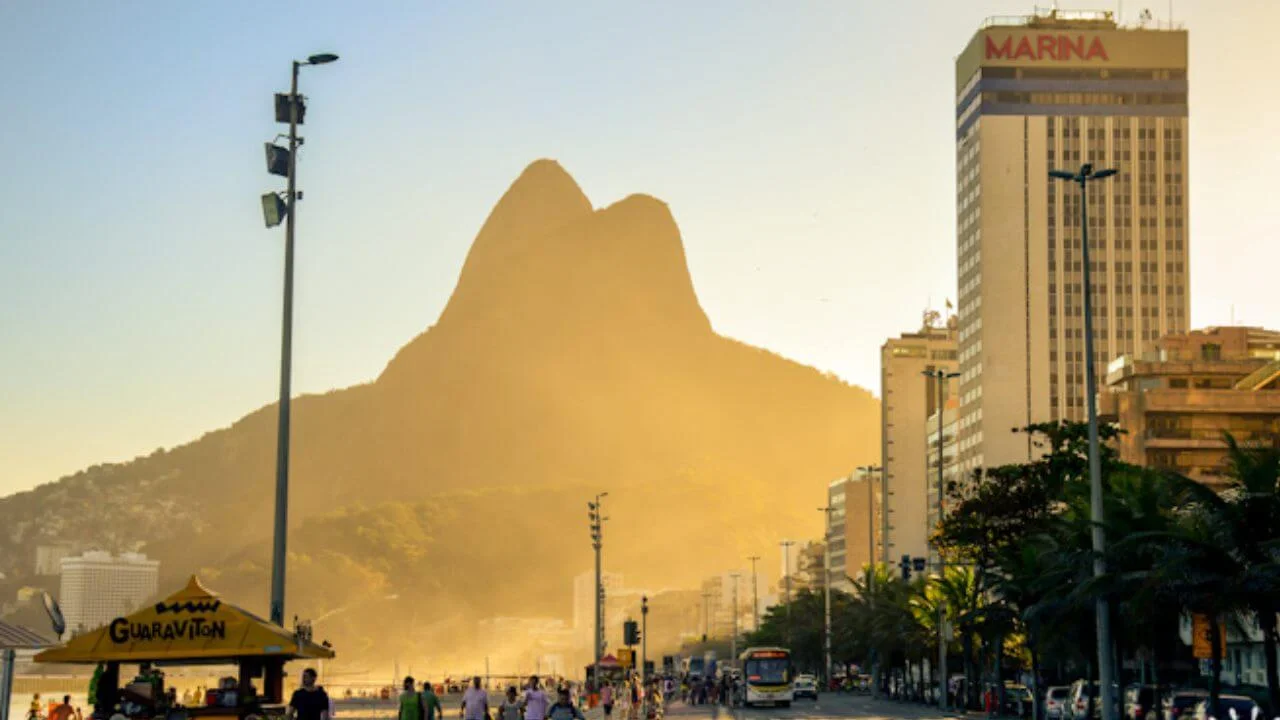 Eternalized in the song "Virgem", by Marina Lima, the luxury development Marina Palace is undoubtedly one of the most sought after in Rio de Janeiro since 1981, the year of its inauguration. The Marina is located on Avenida Delfim Moreira and offers three accommodation options.
All accommodations have spectacular sea views, as well as complete facilities and 24-hour room service. In addition, the restaurant itself specializes in contemporary regional cuisine and has a bar focused on sandwiches and sushi.
Finally, Leblon House is located on Rua Cupertino Durão and offers great seasonal options. The apartments are just steps away from numerous restaurants, supermarkets, shopping malls, cinemas, art galleries, cafes, bookstores and much more.
The venue offers one, two and three-bedroom accommodation. With well-ventilated environments and ample space, all apartments are decorated with great taste, in addition to having everything you need for a complete stay. Included in the packages are items such as high-speed internet, home theater, full kitchen, air conditioning, washing machine and dryer and much more.
Living in the Leblon neighborhood
Living in a place like this is the certainty that you have everything nearby: varied shops, security, natural landscapes, health and quality of life. In fact, Praia do Leblon is one of the most spectacular places in Rio de Janeiro, and it is no wonder that it is often requested to be the setting for films, soap operas and commercials. The beauty catches your eye.
In fact, the options of apartments and penthouses are truly a show in itself. These are modern projects with large areas, lots of security, comfort and sophistication.
The Zona Sul neighborhood has the most valued m² in the city, and is also considered the most upscale neighborhood in Rio. Check out the luxury properties for sale in Leblon with INVEXO, a real estate agency specializing in luxury properties in Rio de Janeiro.