CT Boucherie Leblon is a restaurant belonging to the powerful family of Claude Troisgros, a renowned French chef based in Brazil since 1979. The chef was successful mixing his traditional French cuisine with national flavors, becoming one of the most famous chefs in the country.
What is CT Boucherie Leblon like?
CT Boucherie Leblon is the gastronomic proposal most linked to meat within the CT family. At the entrance you can see the influence on the decoration, similar to French boucheries: two-tone awning, flowers, sausages and cold cuts hanging on the lounge counter.
Created by Claude Troisgros in 2010, CT Boucherie Leblon is located on Rua Dias Ferreira, famous for being a gastronomic street with a lot of nightlife, with bars and restaurants. Nowadays, CT Boucherie is considered one of the best restaurants in Leblon and in Rio de Janeiro as well.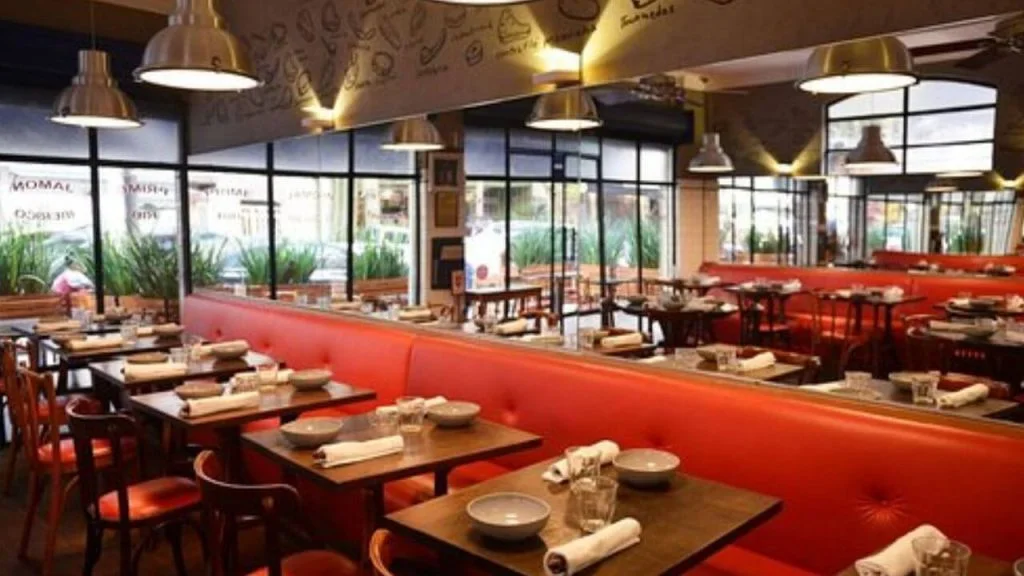 Claude's aim is for the house to be a mix between a bistro and a French butcher's shop, serving meat as a highlight, but not in the same way as steakhouses or steak houses. This sophisticated aura matches perfectly with the climate of Leblon, one of the most upscale neighborhoods in Brazil.
CT Boucherie Leblon menu
The charming and friendly look welcomes you from the entrance to the interior hall. The menu at CT Boucherie Leblon has a fixed price and, as previously mentioned, focuses heavily on meat, offering side dishes and desserts. There are options that also appeal to vegetarians.
It works like this: select a meat option or dish of the day; Both allow you to help yourself to a rotating selection of side dishes. There are starters, snacks, sauces to choose from, desserts and an executive menu served for lunch from Monday to Friday.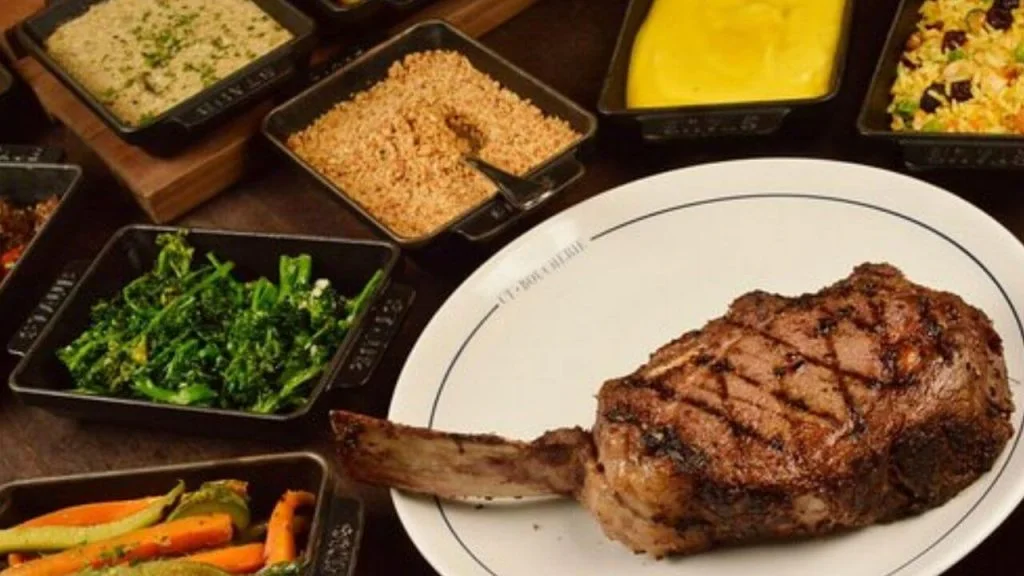 The daily dishes are varied, with tasty options such as roast beef penne with mushrooms, mignon escalope parmigiana and fish fillets à belle meunière. Meat options:
Chateaubriand: heart of filet mignon
Ancho steak (Black Angus)
Filet mignon escalopes
Special Prime Rib
Pork rib
Duck legs
Filet mignon in fine herb crust
Chorizo steak, with sliced option (Black Angus)
Strip steak (aged Black Angus picanha)
Skirt steak (bavette)
Cabo Frio Octopus
Fish fillet of the day
Snack and starter options at CT Boucherie:
Filet mignon pastry
Vatapá pastry
Cured Minas cheese bread
Handmade cheese and sausage bread
Goat cheese, tomato and basil bruschetta
Liver pate and pepper jelly
Mini handmade sausage with onion
Meat and pepper croquette
Aunt Madeleine steak tartare
There are six sauces offered by the house: Bordelaise red wine, Ao poivre, Chimichurri, Sauce Bèarneaise, Dijon Mustard and Thomas BBQ (in reference to chef Thomas Troisgros, son of chef Claude). At CT Boucherie Leblon, the side dishes are plentiful, with diverse options served on a rotating basis, featuring dishes such as polenta, purees, gratin dishes, risottos, among others.
There are six dessert dishes offered separately from the rotation, with highlights being the chocolate mousse and the dulce de leche petit gateau with tapioca ice cream. CT Boucherie also has a special menu for deliveries, which was even chosen as champion of the Delivery category by VEJA Rio Comer e Beber.
Brief History of the Troisgros Family
The tradition in the kitchen began with Jean Baptiste and Marie Badaut, Claude Troisgros's grandparents, in the 1930s. France still had many culinary taboos, but the pioneer Jean was not afraid to make bold proposals in his dishes and creations.
Marie stayed in the kitchen and Jean managed the salon and looked after the wine cellar. The cuisine was "sincere and true", crowned with Burgundy wines. The first establishment the couple owned was the "Café des négociants" in the commune of Chalon-sur-Saône.
They then moved to Roanne, where they acquired the "Hôtel-Restaurant des Platanes", facing the bus station. Notoriety came quickly to the Troisgros family, who renamed the enterprise "Hôtel Moderne" in 1935.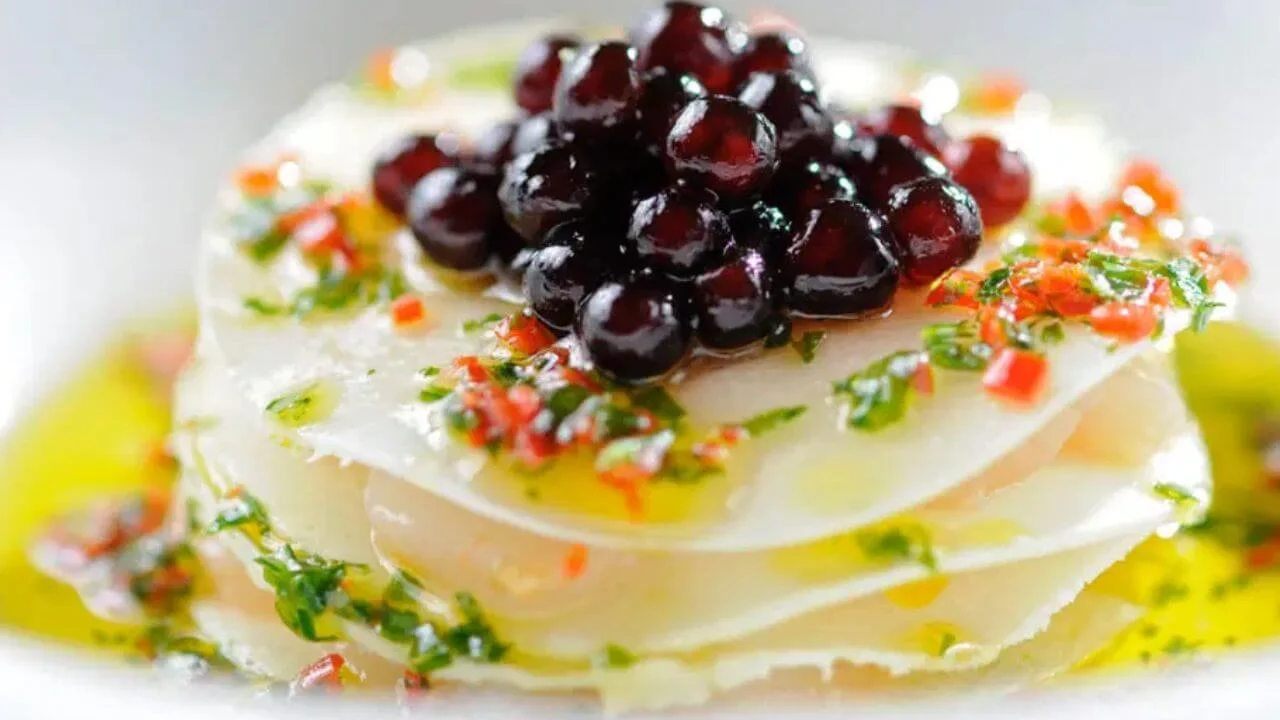 His sons Jean and Pierre studied and worked in various kitchens in Paris and Normandy until obtaining their professional qualifications. The boys and the family as a whole acquired respect and prestige within the culinary segment over time, reaching the precious status that they still have today.
Furthermore, the Troisgros family created Nouvelle Cuisine Française, so called because it broke with the traditional and rigid molds of French cuisine in the presentation of dishes. Those responsible for this kind of "movement" were Jean Baptiste's sons, Pierre (Claude's father) and Jean.
With the purpose of extending "eating" to an experience involving other senses besides taste, nouvelle cuisine relied on other elements that stimulated the entire sensory aspect: unusual and engaging decoration, aromas, incense, textures and others.
In this case, the dishes now have a lighter presentation, preserving all the flavor that, added to the elements mentioned above, transformed a simple dinner into an experience. The inspiration came from Fernand Point, father of modern French cuisine.
CT Boucherie Leblon: The story of its creator
Claude Troisgros belongs to a family with traditional gastronomic involvement, starting as an apprentice to Paul Bocuse at the age of 16. He came to Brazil in 1979 to take over the Rio restaurant Le Pré Catelan at the Hotel Rio Palace, at the invitation of Gaston Lenôtre.
His first own business in the country was the Roanne restaurant (named after his homeland), set up in São Paulo in the 1980s: a small 30 m² space, with a few tables and chairs. The place was managed by Emmanuel Bassoleil and, with his departure, coupled with Claude's difficulty in moving between two states (SP and RJ), its doors closed.
At that time Claude already had a restaurant of the same name in Rio de Janeiro. Things fell into place and, adding to the family tradition with the knowledge and unique cuisine of Claude Troisgros, today his name imprints the mark of seven houses, some in partnership with his son Thomas and daughter Carolina.
In addition to CT Boucherie Leblon and CT Boucherie Barra, chef Claude Troisgros and his family have other gastronomic ventures in Rio, award-winning and highly regarded within the area. Each one with a distinct proposal, with striking differences and beautiful menus:
Le Blond: Opened in 2018, it offers chef Claude's unique French-Brazilian cuisine, with a presentation that is somewhat reminiscent of neighborhood brasseries, but with a modern touch. It is on Avenida Ataulfo de Paiva, Leblon.
Olympe: Considered the best French restaurant in Rio, Olympe has been run since 2014 by Thomas Troisgros, son of chef Claude. The focus is French haute cuisine with an original and modern appeal. Olympe is located on Rua Custódio Serrão, in Lagoa.
Chez Claude: Chez Claude is the seventh restaurant opened by Claude Troisgros. Its proposal is to present a different environment, like an arena theater where the kitchen is open to the center of the room. Something perhaps unprecedented within the Brazilian mold, but which offers an interesting menu with dishes based on seafood, meat, poultry, lamb, side dishes and desserts. It is located on Rua Conde de Bernadotte, Leblon.
CT Brasserie: with one of the most extensive menus within the Troisgros family homes, CT Brasserie seeks to reproduce the atmosphere of French brasseries, but with a modern look and touches of refinement. The brasserie is in Barra, inside VillageMall.
Atelier Troisgros: catering and events service from the Troisgros family, managed by Thomas and Carol, children of chef Claude. It offers full service for corporate events, weddings, gatherings, among others.
Claude Troisgros is also a presenter of culinary programs, debuting in 2004 with the show "Guess what's for dinner?" within the program "Armazém 41" on the GNT channel.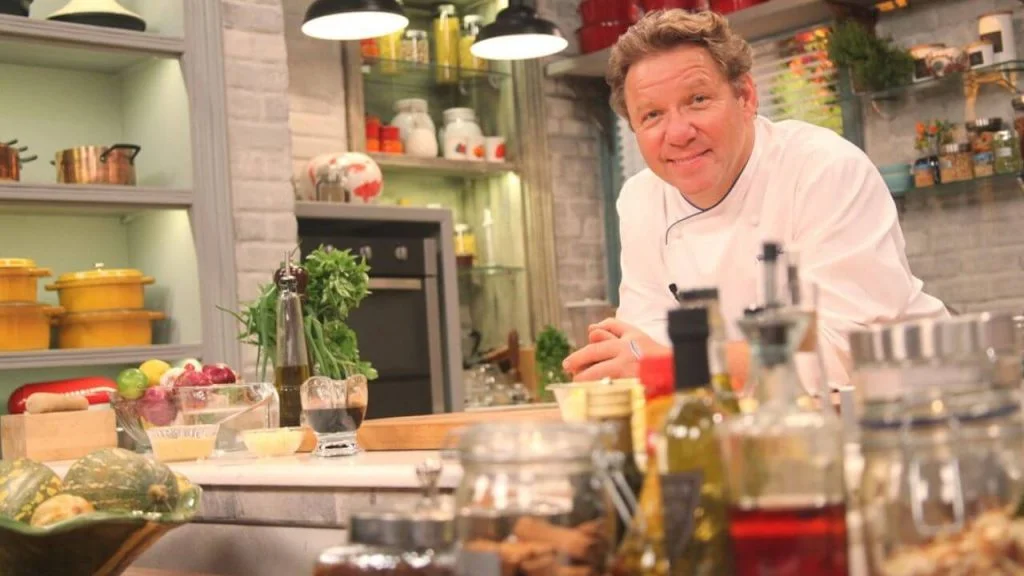 He did six more programs, including "Menu Confiança", "The Taste Brasil" and "Que Marravilha!" (which later had a version with the participation of children). His last program was for open TV, on Rede Globo, leading the reality show "Mestre do Sabor".
Quality of life in Leblon
CT Boucherie Leblon is one of the famous gastronomic options in this neighborhood that is rich in flavor, art and beauty. It's no surprise that chef Claude Troisgros chose this region to house some of his restaurants: a pleasant, welcoming and elegant place. Now that you know everything about CT Boucherie Leblon, take the opportunity to learn more about the neighborhood.
CT Boucherie is located at Rua Dias Ferreira, 636, Leblon, Rio de Janeiro. CT Boucherie's focus is on meats. There is a rotation of side dishes and, separately, starters, snacks and desserts.
The Zona Sul neighborhood has the most valued m² in the city, and is also considered the most upscale neighborhood in Rio. Check out the luxury properties for sale in Leblon with INVEXO, a real estate agency specializing in luxury properties in Rio de Janeiro.