Every neighborhood has a favorite pastry shop or bakery. Leblon, on the other hand, has many. Discover the main confectionery and bakery options in Leblon: from the most traditional, with sweets and typical dishes from other countries, to the most modern.
Leblon Bakery: Talho Capixaba
Neighboring Rio-Lisbon, Talho Capixaba Leblon is a bakery in Leblon that also brings with it Portuguese heritage, but with a more elaborate proposal and a story with a very different beginning: it went from a butcher shop to one of the most celebrated delicatessens in Rio.
It all started when Alberto Abrantes came to Brazil in the early 1950s, accompanied by his family from Portugal. Arriving in Rio as a boy, he learned the butcher's trade with his uncles, who lived in the Gávea neighborhood.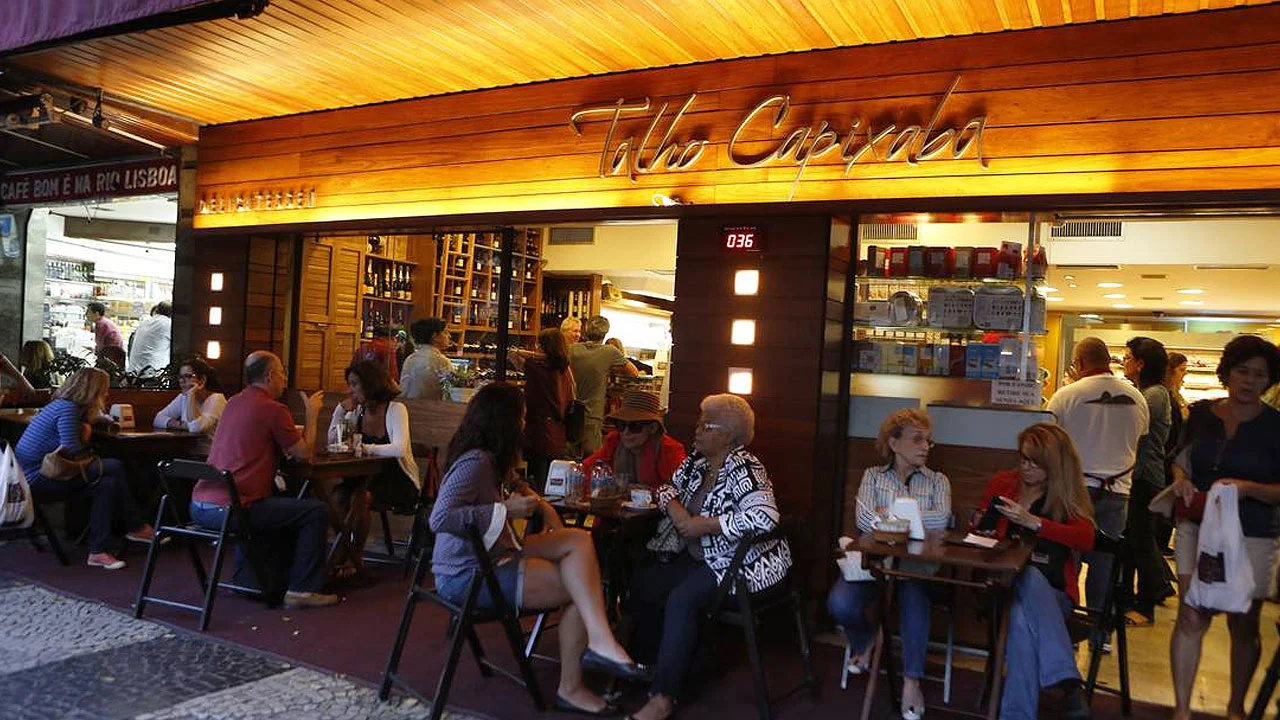 At the beginning of the 60s he opened his own butcher shop in Leblon: Talho Capixaba, famous for selling meats and special cuts. In the 90s, Alberto was a partner at Padaria Rio-Lisboa and acquired another bakery in Barra, thus starting a new outline for Talho Capixaba: to be a delicatessen with special breads.
The new proposal was signed in 2000, with Luiz (Alberto's son) already in charge of the store. Luiz committed himself to studying baking and taking courses in other countries, improving his skills in French and Portuguese schools.
At first, Luiz offered his breads to restaurants, with the aim of becoming a supplier. The idea was successful and Talho Capixaba Leblon produced bread for several establishments. One of the most remembered examples is the Suddog bread, a hot dog served by chef Roberta Sudbrack's food truck.
It was in 2009 that Talho Capixaba established itself as a space to enjoy delicacies and delicacies with friends, especially after the construction of its mezzanine.
Success is guaranteed by the care taken with the pasta, all produced by hand and with natural and prolonged fermentation, which takes at least 12 hours to be ready. The menu at Talho Capixaba is quite attractive:
Large and medium breads: French, Italian, Australian, Black with raisins and nuts, Campaign, different types of Baguettes, Focaccia, Ciabatta, Artisanal and Terroir;
Packaged breads: Brioches, Petrópolis, 9 grains, Hamburger bread, Battard, Syrian and Arabic;
Puffs and semi-puffs: Banana, apple, Danish, chocolate, almonds, Romeo and Juliet, Croissant and Fradinho;
Cold cuts board with national and imported cheeses, surubin, salmon and other delicacies.
Talho Capixaba also caters for events, offering cold cuts, blinis, vol au vents, mini-sandwiches and other dishes. Talho Capixaba is part of the diverse gastronomic range of the neighborhood, known for being one of the most refined in Brazil.
Kurt's Confectionery
Kurt bakery in Leblon is part of the list of the most traditional bakeries in the neighborhood. Created by Kurt Deichmann, a German who came to Brazil during the Second World War, Kurt's confectionery is over 60 years old and is a tradition in the region.
Very close to Rio-Lisbon – the most traditional bakery in Leblon – Kurt focuses on the production of sweets and daily sells its traditional cookies, pies, mousses and cakes with more than 30 varieties. Of these more than 30 types of recipes, the ones that receive the most attention are:
Spekulatios – German biscuits that use cloves and nutmeg for flavor;
Basler Läckerli – Swiss biscuit made with kirsh, almonds, honey and hazelnuts;
Palmiers – French biscuit made with puff pastry and sugar;
Austrian pies – blackberry, apricot and strawberry;
Stollen – sweet bread with nuts and fruits, similar to panettone;
Streusel – fruit pie topped with sweet and crunchy farofa;
Bienenstich – bee sting cake, made with honey, vanilla cream filling and crunchy topping;
Dobos – Hungarian coffee cream, chocolate and caramel pie;
Swiss rolls, apple strudel and many others.
Recently, Confeitaria Kurt also opened up space for diet sweets, thinking about its customers who have restrictions but don't want to give up the traditional taste of the sweet shop. This menu features strawberry pie, chocolate pie, apricot roulade and apple strudel, all made without sugar.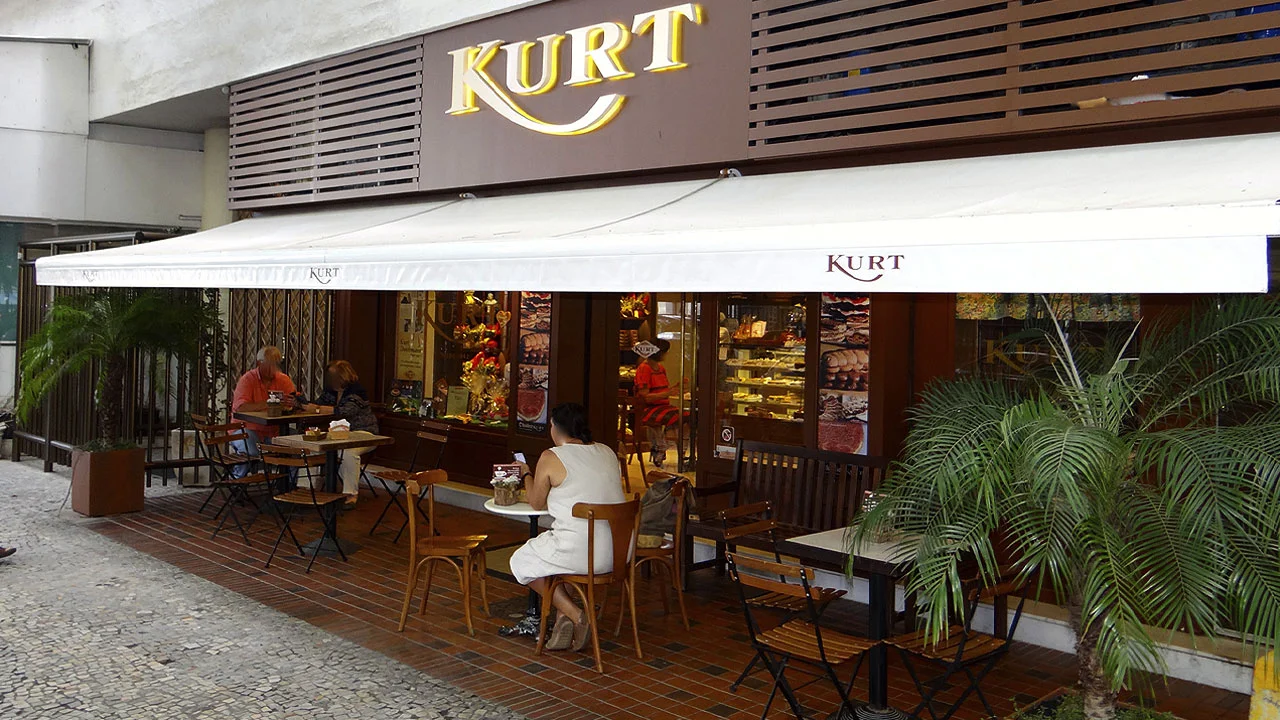 The traditional menu also has seasonal versions, with options for Pesach (Jewish Passover) and other festivities. All sweets are sold in mini, small, large sizes or by quantity of slices. Manufacturing is 100% handcrafted.
Kurt Leblon is an award-winning confectionery company that has already won the Veja Rio Award (consecutively), the Rio Show Award and has been mentioned in several important media outlets in Rio de Janeiro and Brazil. The bakery is located on Rua General Urquiza, close to Avenida Ataulfo de Paiva.
Colher de Pau
With more than 40 years of history, Colher de Pau (Wooden Spoon) is part of the list of confectioneries in Leblon, being a famous sweet shop in the neighborhood. Well known for its brigadeiros and pies, Gimol Kaner's store has won many awards and hearts.
Currently managed by Lucy Kaner, Gimol's daughter, the store located on Rua Rita Ludolf is already attracting attention with its appearance: despite being small, it has tables and chairs in the outdoor area, with a very cozy decor, matching the sweet atmosphere of the place. .
On the walls, several spoons from different places around the world (all gifts from Gimol's friends). Its brigadeiro has already been awarded as the best in the city ( Veja Rio, 2009 and 2010) and as the best sweet ( Veja Rio, 1999, 2003, 2006, 2007 and 2008).
Colher de Pau Leblon is a place frequented by families, in different generations: from grandmother to granddaughter, following a tradition.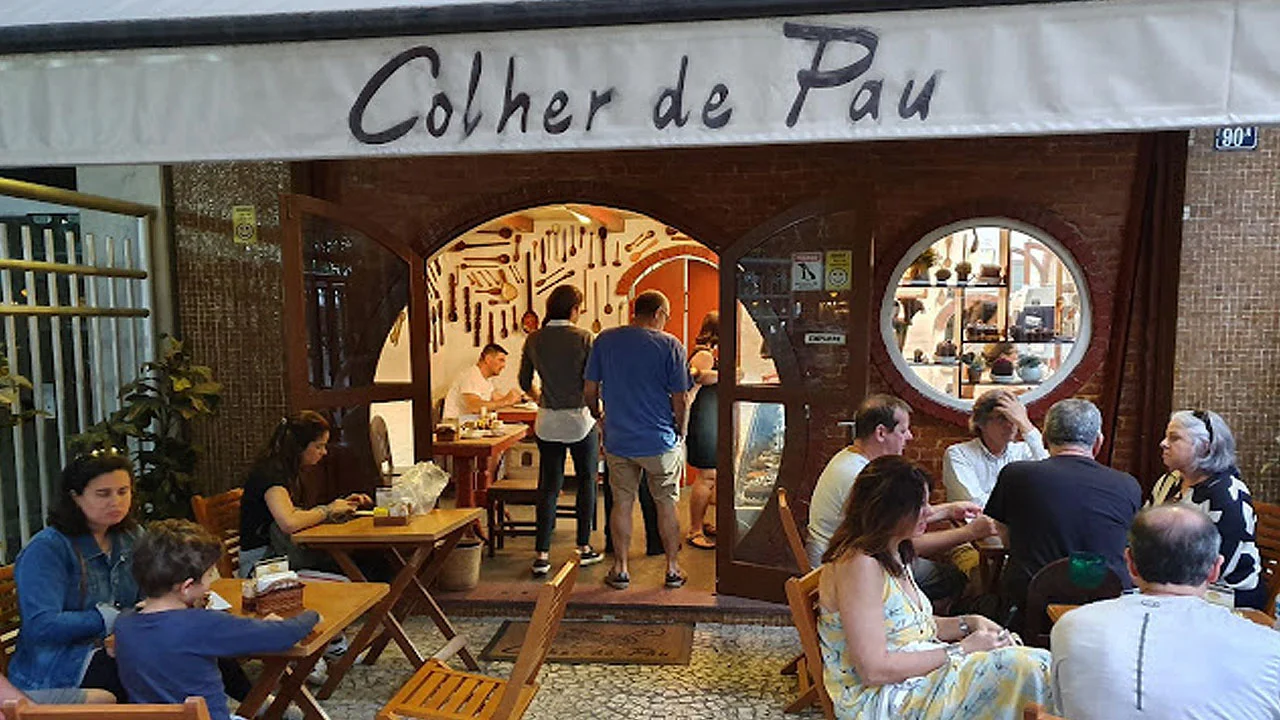 The menu basically consists of pies, cakes, brigadeiros and other types of sweets:
Pies: Lemon, passion fruit, apricot, walnuts (with apricot or baba de çaa), brigadeiro (with the option of drool), crunchy, meringue, chocolate mousse pie, Chocolate Delight (with 3 types of chocolate);
Cakes and other sweets: Terry towel, Charlote (strawberry or chocolate), blackberry cheese cake, black cake and apple strudel;
Diet options: Passion fruit pie and lemon pie.
There are other sweets on the menu and the flavors of brigadeiros can be checked by contacting the store, which also handles orders for wedding parties, birthdays and other events.
Leblon Bakery: Pain Perdu Boulangerie
Pain Perdu is a bakery in Leblon that produces artisan bread, with a proposal that mixes rustic and contemporary. It is a new store, created in 2018, but with a special concept, offering high quality products.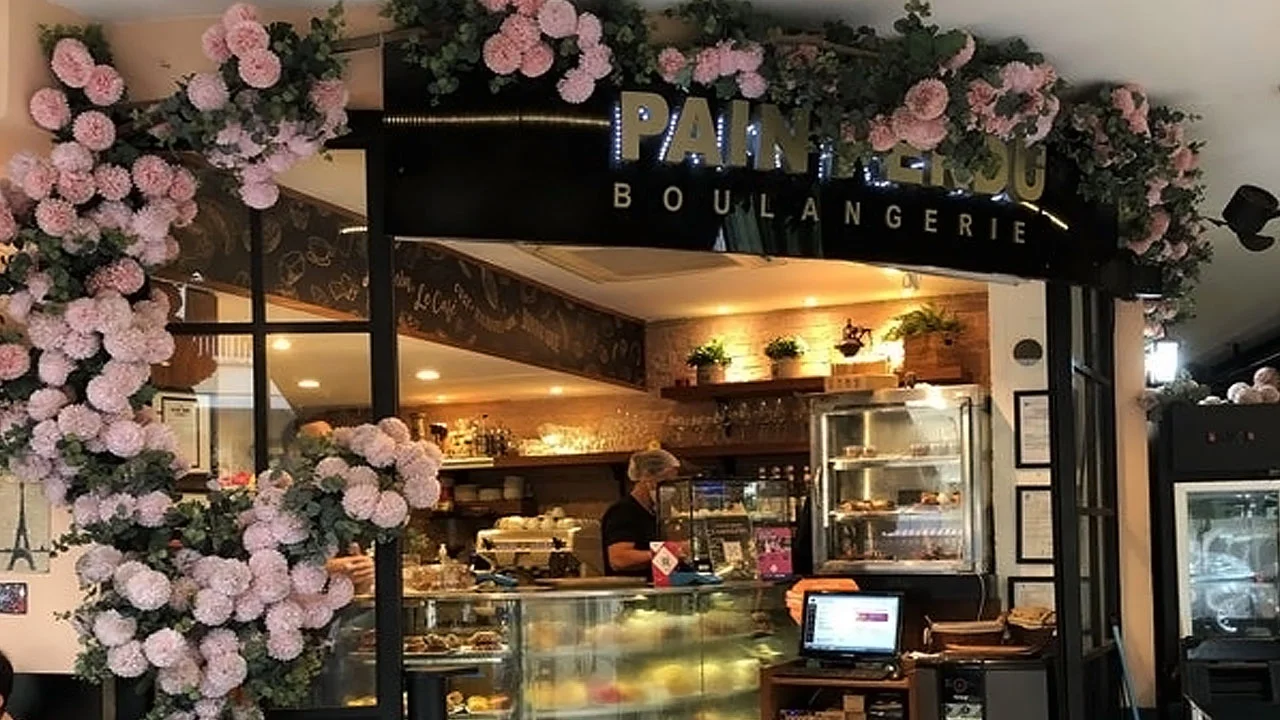 The menu is quite varied, featuring different types of bread, pastries, sandwiches, breakfast options, sweets, combos, coffees, drinks and many other dishes:
Breads: Baguette and mini baguette, different types of brioche, campaign, different types of ciabata, wholemeal, French toast, cocoa bread, and focaccia;
Breakfast: pancakes, grilled baguette, eggs, musli, cheese, ham, coffee and tartlet;
Puffs: Croissant (with almond option), sweet and savory flavors;
Portions, eggs, jellies, sandwiches, sweets and combos;
Coffees, cappuccinos, iced coffee, drinks, sparkling wine and craft beers.
Pain Perdu delivers at specific times and days of the week. It is located on Rua General Urquiza, corner of Rua Dias Ferreira.
Leblon Bakery: Rio-Lisboa
Rio-Lisboa is, without a doubt, the most traditional confectionery and bakery in Leblon, almost a landmark in the neighborhood. The name itself already refers to the origins of its owners and the store, created in 1943, still carries its initial configuration.
The proposal is to mix bakery with confectionery and grocery, in an environment with tables and counter, open 24 hours, every day of the week. It's the ideal place for those who want to have breakfast or a meal in the early hours of the morning, after enjoying the night away.
In a privileged location, on Avenida Ataulfo de Paiva, close to the beach and Antero de Quental Station, it is one of the most frequented places in Leblon. Simple, but historic – and very tasty.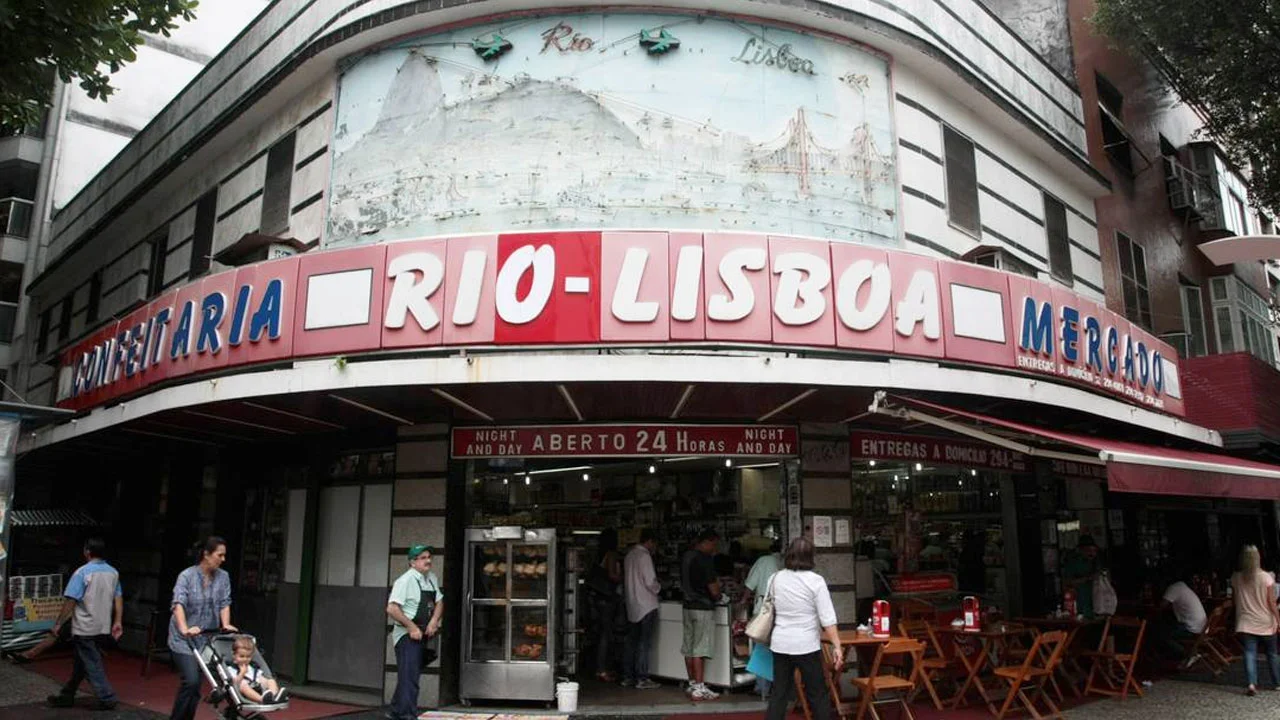 The grocery part of Padaria Rio-Lisboa sells some food products in a mini-market format: biscuits, salt, sugar, chocolate milk, milk and other products. The highlights of its menu, very informal, are the Pão Petrópolis, hot mixed with egg (usually accompanied by a medium), and the roast chicken with potato balls, for the weekends.
Leblon confectionery and bakery: find out more
Now that you've discovered the main confectionery and bakery options in Leblon, take the opportunity to read more about the neighborhood on our blog and check out everything this place can offer in terms of gastronomy, shopping, services and leisure.
The Zona Sul neighborhood has the most valued m² in the city, and is also considered the most upscale neighborhood in Rio. Check out the luxury properties for sale in Leblon with INVEXO, a real estate agency specializing in luxury properties in Rio de Janeiro.