Posto 12 Leblon is complete with leisure, sports and fun activities. In addition, it has several places to snack and drink coconut water or cold beer.
Posto 12 Leblon is a reference for those who want to visit the famous Mirante, with views of the entire neighborhood and the Ipanema waterfront. It's one of the best places to watch the sunrise and sunset, enjoy happy hour or a family outing.
Located right at the beginning of Av. Niemeyer, 350 meters from Posto 12, Mirante do Leblon is an open, public, free space, with kiosks on Praia do Leblon that recently underwent renovation: Oka Vista and Mirante Sonhador.
Both have a varied menu that includes tapas, snacks, seafood, a varied drinks menu, beers, soft drinks and cold draft beer. The current renovations have promoted a complete redesign of the kiosks, giving the place a more sophisticated look and, as a consequence, greater comfort and safety for visitors.
The viewpoint also makes it possible to see other famous points in Rio, such as Corcovado, Arpoador and Morro Dois Irmãos. The region is rich in natural attractions, such as the Penhasco Dois Irmãos Municipal Natural Park, which is just 8 minutes away from Posto 12 Leblon.
The park has beautiful gardens, walks and 4 viewpoints with stunning views of almost the entire South Zone of Rio and the city's main postcards.
Posto 12 Leblon Beach
Leblon beach is just over 1 km long, with two stations: 11 and 12. Posto 12 Leblon is a part of Leblon Beach that comprises the stretches between Praça Zózimo Barrozo do Amaral until approximately Av. Bartolomeu Mitre, facing Av. Delfim Moreira.
In addition to its beauty, it is a region that has several leisure, sports and gastronomic attractions. Its privileged view of Morro Dois Irmãos means that the place is frequently visited by several families and people of all ages.
It is also recognized by several press vehicles as one of the places in Rio "with the highest concentration of beautiful people". This is, in fact, a reflection of what the region has to offer: Posto 12 Leblon is close to the main places for sports and trails in the South Zone of the city.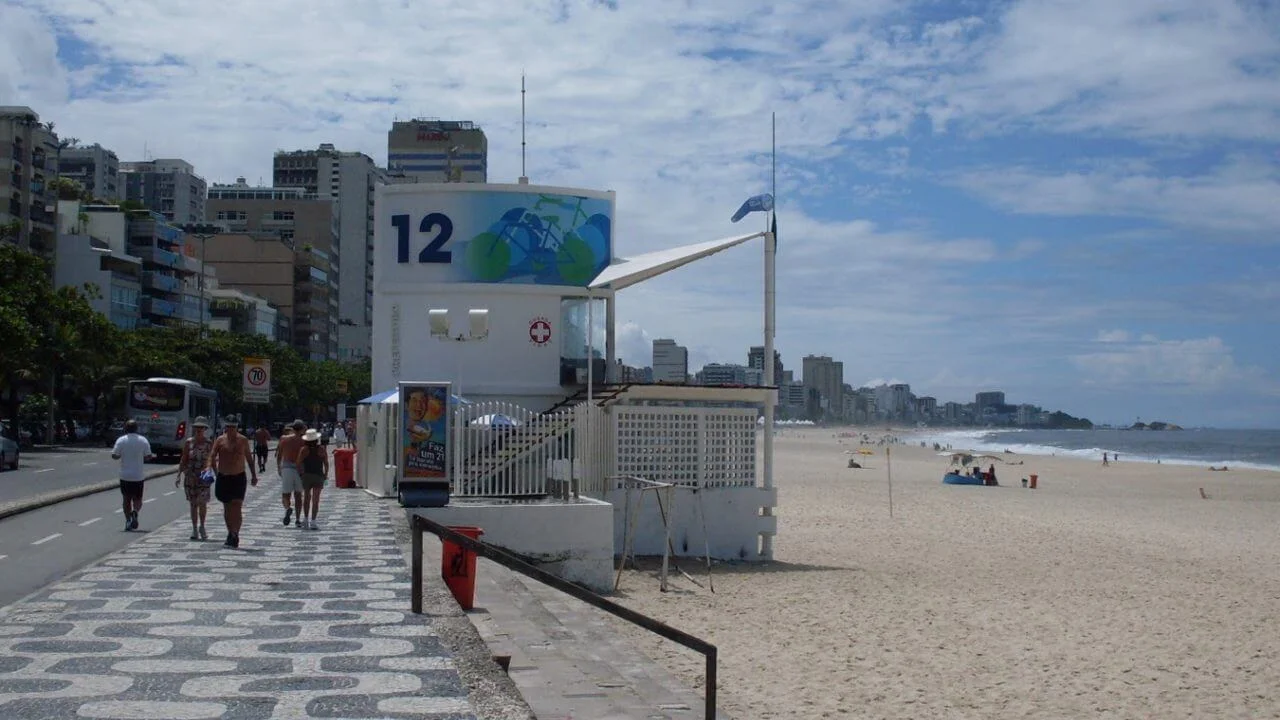 Furthermore, it serves as a basis for functional training and other types of classes and meetings. Various sporting activities take place on the shore and on the sand and also serve as a meeting point, cultural initiatives and other collective practices.
It is one of the addresses for Rio's famous street carnival blocks, and is also a space surrounded by different types of restaurants, bars and other interesting places in the neighborhood. Discover all the options that Posto 12 Leblon has to offer.
Bars at Posto 12 Leblon
A few meters from Posto 12 Leblon, the Jobi bar has been serving since 1956 and offers a menu of starters, snacks, snacks, sandwiches, meat and seafood. With flavors reminiscent of old Rio, with a Portuguese influence, it is one of the most traditional bars in Leblon.
The rich menu also serves soups, broths, salads, poultry, pasta, feijoada and an executive menu for lunch time (protein + 2 types of side dishes). The Jobi bar can also carry the entire menu, decoration and drinks for closed events and private celebrations. Just look for the local team and make an appointment.
It is certainly one of the places that still preserves Rio's bohemian identity, with great quality, excellent service and great service.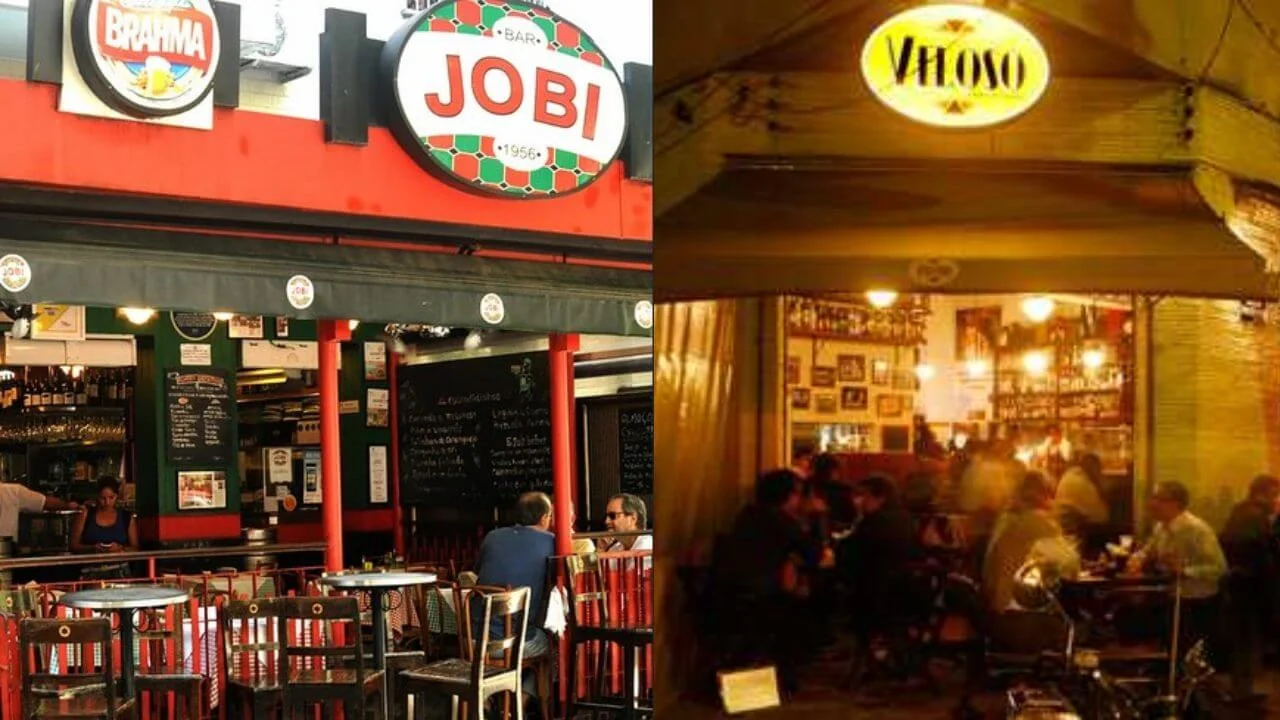 Bar Veloso is another option close to Posto 12 Leblon, located on Rua Aristides Spínola, corner of Av. Gen. San Martin. It is one of the most frequented spots in Leblon and is reminiscent of the old bar located in Ipanema, the birthplace of bossa nova.
Serves different types of snacks, drinks, beers and draft beer, always cold. Furthermore, the place underwent a revamp of its structure, services and decoration, which established it as a favorite in Rio's nightlife.
There are several other bars and pubs in Leblon located in this area of Baixo Leblon, very close to Posto 12. The vast majority have this Carioca style, welcoming and informal, with great menus, services and excellent service.
Post 12 Leblon: Sport
For those looking to practice sports by the sea, enjoying the view and the sun on the shore, Posto 12 offers several options for individual and collective training. There are several types of classes available on site, such as meditation, yoga, functional training at Praia do Leblon, crossfit, volleyball, among others.
On the border between Posto 11 and Posto 12 is the Athletic School, which offers training on the sand led by Bruno Campos (teacher in Sports Medicine who previously worked as Flamengo's physiologist). The activities offered include a functional circuit with slackline, physiotherapy exercises, a high-intensity program and individual training.
The profile of residents in this region of Rio is characterized by the search for balance, health and well-being. It's no surprise that they choose this neighborhood to live, as its infrastructure is complete and it has great properties.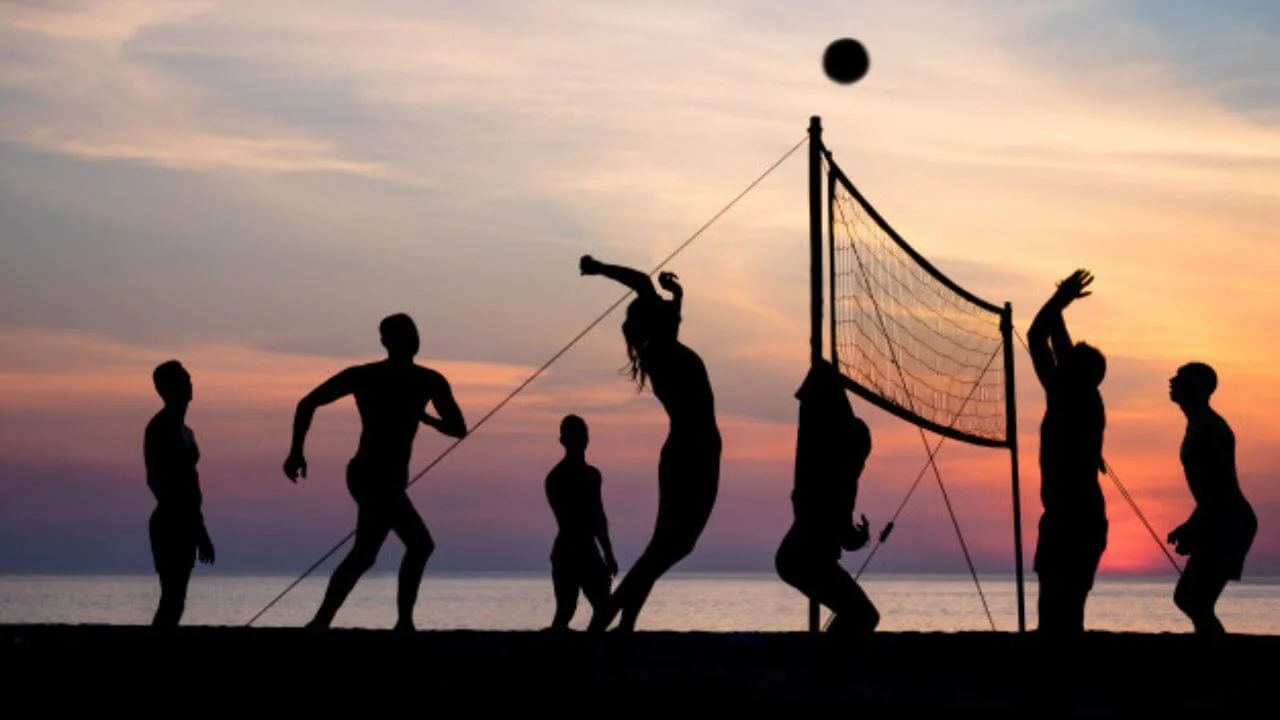 AP Assessoria Esportiva focuses on running training for various objectives: from individual applications to trail running. Practices carried out in a natural environment, outdoors, promote good results for athletes, guaranteeing benefits for the mind and body.
Next to Posto 12 Leblon, Pace Clube offers functional training with complete assistance and intense monitoring, guaranteeing great results for all students. It uses different methods of myofascial release, collective functional circuit, individual training and a physical/cardiorespiratory fitness control spreadsheet. In addition, it has bilingual teachers and different class times on different days of the week.
For those looking for meditative practices of different intensity, Yoga is an excellent option. One of the teachers who offers classes at Posto 12 Leblon is João Cezimbra, an instructor from the Yogaone school (Gávea) who comes to the neighborhood once a month to teach sessions for free.
Through the Mude.fit app it is possible to find other yoga instructors who teach classes at Posto 12, such as teacher Renata Mozini, who applies her knowledge in different methods such as Swasthya Yoga, Hatha Yoga, Vinyasa and Aeroyoga.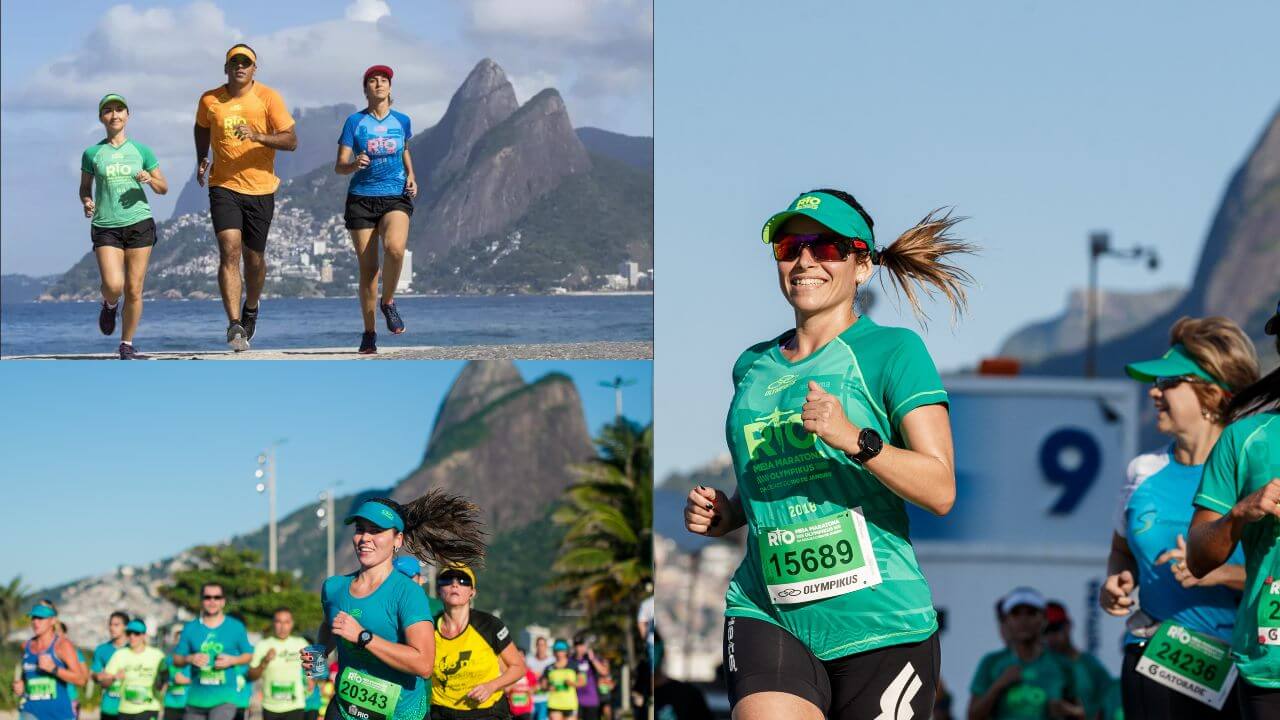 Classes take place every Tuesday, with time available from 7 am to 8 pm, by appointment via Mude.fit. Mude.fit also makes it possible to find other types of activities at Posto 12 Leblon, such as:
Beach Workout: exercises to improve speed, strength, body mobility and resistance using beach sand as a class environment;
HIIT: training program based on high-intensity functional movements with wide variation;
MMT: Acronym for Mixed Modality Training;
Barbell Club: training that includes Olympic weightlifting techniques.
In addition to all these fantastic options in sports, training and other activities (collective or individual), post 12 is also remembered for being the starting point of the Rio S-21K, the most famous half marathon in the country.
Its flat route goes from Leblon to Aterro, offering fantastic views on a route with wide streets, without many curves or detours.
The best place to live
As you can see in our article, Posto 12 Leblon is one of the most popular places for those looking for tranquility and, at the same time, several leisure activities options. The region is rich in sport, culture, nature, gastronomy and shopping spaces.
The entire perimeter of Av. Delfim Moreira is permeated with these attributes. This makes the region one of the best places to live in Rio de Janeiro. Leblon is already recognized for being the neighborhood with one of the highest quality of life indexes in Brazil, with high standard residences and condominium spaces.
Its large films (considered the most valued in the country) have structures that include total security, facilities and various amenities. In other words, the neighborhood is the perfect choice!
There are several property options with high standard finishes on our website, including standard apartments, garden apartments, duplex and triplex penthouses. These are intelligent, spacious architectural projects, with an excellent location and privileged views.
The Zona Sul neighborhood has the most valued m² in the city, and is also considered the most upscale neighborhood in Rio. Check out the luxury properties for sale in Leblon with INVEXO, a real estate agency specializing in luxury properties in Rio de Janeiro.