Pilates Leblon: which are the best studios in the most charming neighborhood in Rio? This question will be answered in our article, which will present six prominent alternatives in Leblon. They are part of the rich variety that the region presents in wellness and health spaces.
As with all other types of physical activity and body care, Leblon has a diversity of Pilates studios, such as Espaço Essência, Phyx, Espaço Único, Equilíbrio Pilates, Integra and Vértice Pilates Leblon. These are just some of the many examples present in the neighborhood and we will talk in detail about these six highlights in our article.
Firstly about Pilates: it is a method created by the German Joseph Pilates that uses a mix of practices inspired by Yoga, bodybuilding, swimming, boxing, skiing, animal movements and knowledge in physiology applied to the Eastern approach.
With this mix of techniques and knowledge, Joseph developed a unique method, which uses his own body weight to perform the movements. In addition to improving physical conditioning, muscle tone and strength, exercises have a very notable therapeutic function, being applied in different cases as a complement to physiotherapy.
The therapeutic effectiveness was proven when tested by Joseph Pilates on bedridden war victims and to recover injured dancers, configuring the technique as one of the most viable forms of physiological and preventive treatment.
Pilates Leblon
The Pilates method is one of the most recommended for rehabilitation, treatment of pain, orthopedic, neurological and other problems that may involve or compromise the spine. Its series of exercises have almost zero impact, preventing any type of injury.
There are several studios spread across Brazil and the world, but today we are going to talk about Pilates Studios in Leblon: what are the main addresses in the neighborhood, services and details about each of these establishments. Check it out below.
Essência Pilates Leblon Space
Espaço Essência Pilates Leblon is a studio located on Av. Ataulfo de Paiva, in Ed. Leblon Office Center. In a privileged address, close to the seafront and the Antero de Quental Metro Station, the studio offers individual or group classes.
Espaço Essência has modern equipment, performing exercises using springs of different resistance, on the floor, with or without the accessories generally available in Pilates practices, in this case discs, balls and bands. The movements focus on balance, strength, concentration and body awareness.
Classes can be held in trios, duos or personalized, catering to practically all age groups and contributing to the rehabilitation, treatment and prevention of injuries. It is considered a great complement to physiotherapy, also helping to treat other diseases and physiological problems.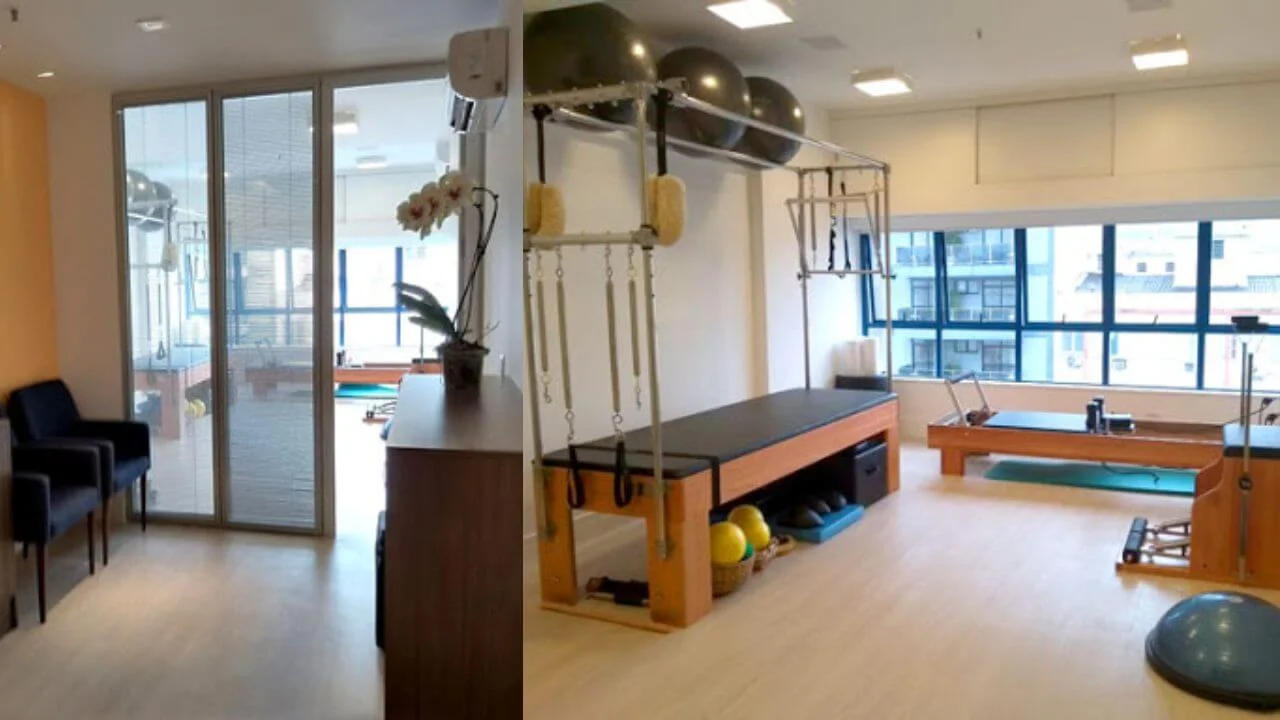 Espaço Essência Pilates Leblon has excellent reviews and praise for the structure and equipment used. The studio is spacious, with airy facilities and new appliances. Its professionals are highly trained and provide personalized, excellent service, enhancing the professional character of the studio and ensuring customer satisfaction.
The privileged location has total accessibility, easy parking, in addition to the excellent infrastructure that Ed. Leblon Office Center offers. All this facility and premium structure are essential features of Leblon, a neighborhood famous for having the most valued square meter in the country, making it one of the best places to live in Rio.
Phyx Pilates Leblon
The Phyx Pilates Leblon studio is located on Rua Dias Ferreira, close to Jardim Pernambuco and Livraria Argumento. It features comfortable facilities, modern equipment and a team of highly trained professionals, offering individual service or in groups of up to 5 people.
Located in the heart of the neighborhood, Phyx Pilates Leblon has more than 15 years of history, accumulating good recommendations and several recommendations. It has a team of professional physiotherapists specialized in Pilates, offering classes for all types of students, with different objectives.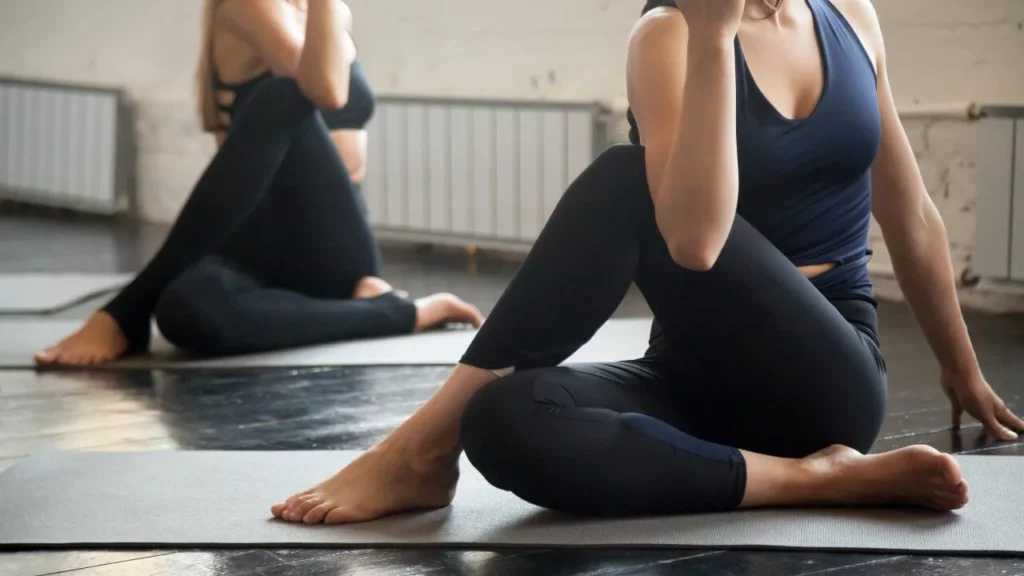 In addition to ensuring flexibility, strengthening and muscular endurance, exercises can help with pain management, physical therapy treatment of injuries and chronic health problems.
Because it has practically zero impact and acts in the prevention of various physiological ailments, Pilates is recommended for various types of cases, not just for athletes, being a type of physical activity recommended for people with mobility problems, elderly students and pregnant women. .
Espaço Único Leblon
Considered one of the biggest reference points in Pilates in Leblon, Espaço Único Leblon is a complete place, which in addition to Pilates offers other types of services and treatments. Espaço Único has a privileged location on Av. Ataulfo de Paiva, next to Itaú.
Pilates classes, functional training, Sling Desk, treatments such as lymphatic drainage and relaxing massage are presented. The services are part of the Single Space proposal, which consists of providing the best in well-being and health in three areas: mental, physical and spiritual.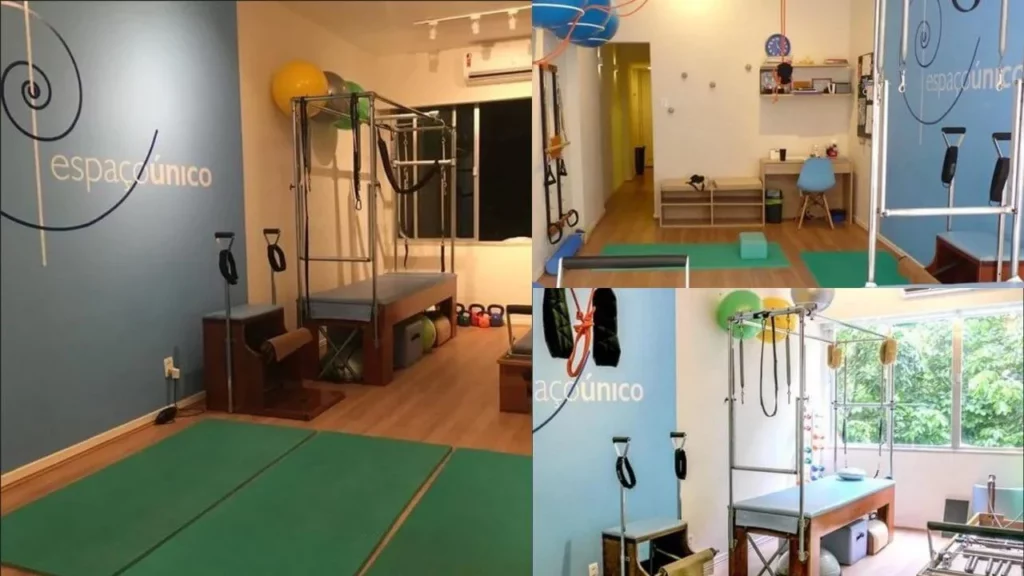 With almost 20 years of experience, Espaço Único has a student body made up of young people, adults and elderly people, in the most different situations. The place has modern appliances, high technology and security equipment. The rooms are comfortable, airy and accommodate individual or small group classes.
With respect for the individuality and plurality of these students, the Espaço Único team has highly qualified professionals in various areas such as Pilates, Functional training, Shiatsu, Acupuncture, Traditional Chinese Medicine, Aesthetic procedures and physiotherapy.
Equilíbrio Pilates Leblon
Offering massage services, Yoga and Pilates classes, Equilíbrio Pilates Leblon provides personalized service, with individual respect for the student, their needs and routines. With easy location and access, on Av. Ataulfo de Paiva, it is one of the most recommended studios in the neighborhood.
Following the principles of Joseph Pilates, the activities integrate physical and mental well-being, aligning with the balance of the rest of the body, promoting a series of benefits. Basing its pillars on breathing, awareness and centering, it is an activity suitable for practically all age groups and physical conditions, especially those that are limiting.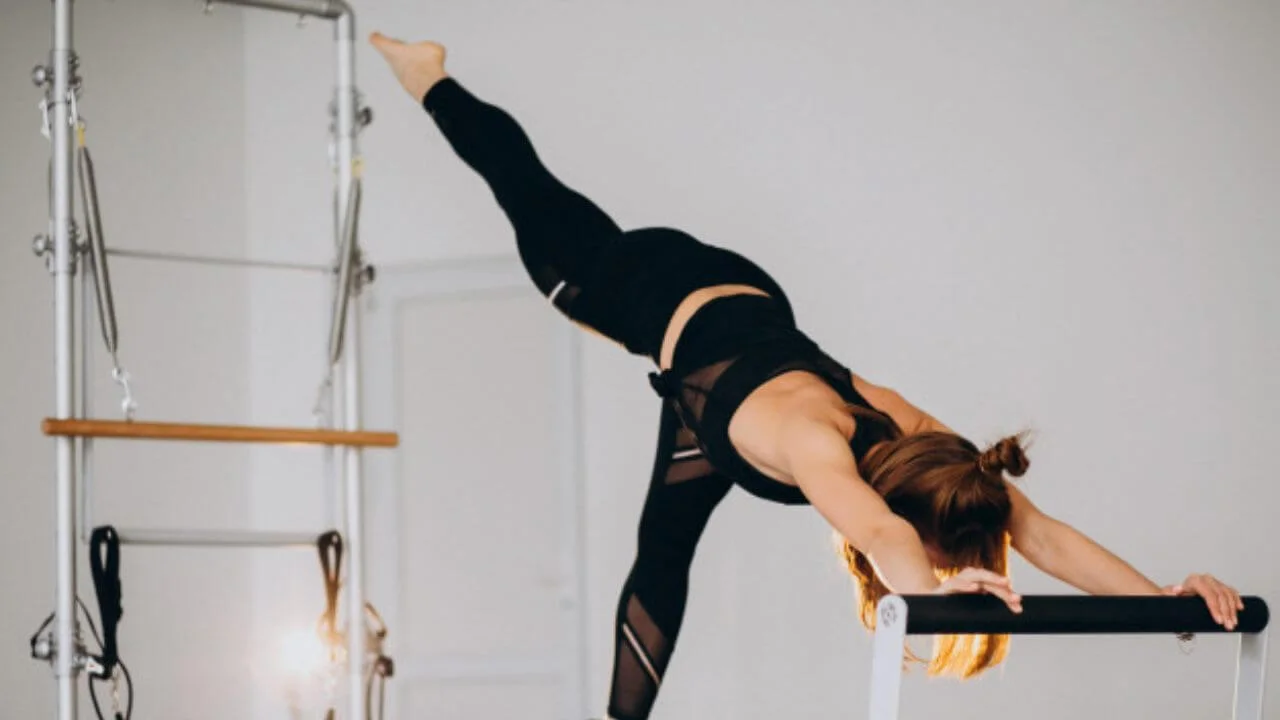 Equilíbrio Pilates Leblon has cozy and quiet facilities, equipped with equipment from the Physio Pilates brand, licensed by Balanced Body, one of the pioneers in the area and also the most recommended for its quality and technology. The place is open at different times, allowing you to schedule a free trial class.
Integra Pilates Leblon
Located on Rua João Lira, close to the Antero de Quental Metro Station in Leblon, Integra Pilates e Fisioterapia is a studio that offers Pilates classes and full physiotherapeutic care. It is led by the competent physiotherapist Mariana, graduated from IBMR and with several specific parallel trainings.
With a room equipped with the best Pilates equipment, individual and personalized service is the focus of Integra Pilates Leblon, whose difference is the monitoring via app in each case. The progress of students is evaluated by the professional periodically, which makes it possible to format strategies so that results are obtained with excellence.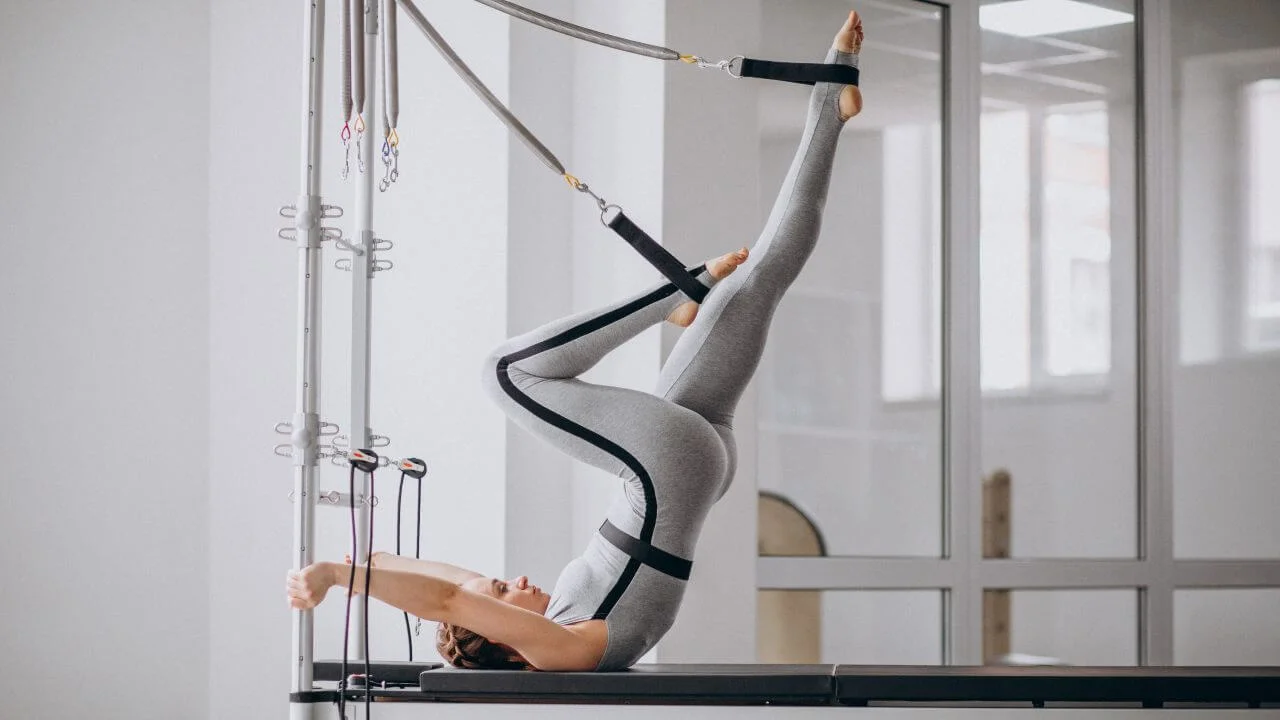 Physiotherapy treatments can be manual or through electrothermotherapy, with devices that help to reduce or inhibit pain (heating the injured area promotes healing, which helps the patient's healing process).
As it is a studio that provides 100% personalized service, Integra Pilates Leblon's opening hours may vary according to the demand of students and patients.
Vértice Pilates Leblon
Vértice Pilates Leblon is a studio that has several recommendations and positive reviews, consolidating itself as one of the most remembered names in the neighborhood. Located on Av. Ataulfo de Paiva, it provides individual classes, in pairs or trios, under the command of Robson Lucena, a prominent professional in the area.
With an air-conditioned, airy and cozy environment, the studio has been located in the heart of Leblon for almost 10 years, with easy access and close to the Jardim de Alah Metro Station, shopping malls, parking lots and the entire chain of stores.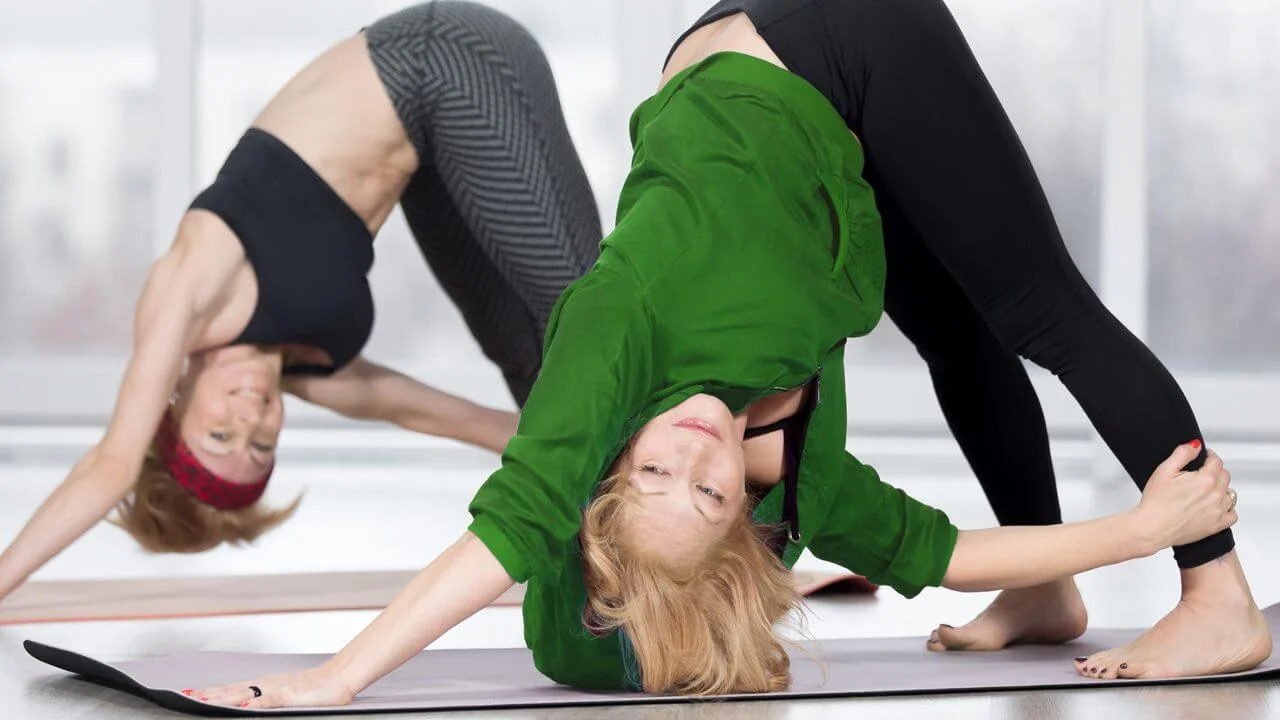 The professionals at Vértice Pilates Leblon are highly qualified and provide personalized support, with plans designed to meet the individual needs of each student.
Health and quality of life in Leblon
In addition to the Pilates studios, Leblon has a varied network of services focused on health, well-being and physical conditioning. Featuring gyms and other types of studios, it is also possible to carry out various outdoor activities, contemplating the nature of the region.
On our blog you can check out other articles on the topic, such as the various activities offered at Posts 11 and 12 on the coast, with functional training, Yoga, running and other practices. Have you ever thought about living in a place like this, facing the sea, surrounded by the beauty of the Atlantic forest, Morro Dois Irmãos and with one of the best infrastructures in Brazil? It's an incredible experience that you can access in just one click!