If you are looking for information to put together a perfect travel itinerary to explore the capital of Rio, this post will help you. We have selected the best tips on what to do in the South Zone of Rio de Janeiro, which you will enjoy, whether you are a tourist or a resident.
After all, Rio de Janeiro has the reputation of being one of the most beautiful cities in all of Brazil. Its attractions are world-renowned, especially its enchanting beaches. But, how about including some different attractions in your itinerary? For example, the South Zone of the city brings together interesting places that go beyond beautiful beaches and Christ the Redeemer.
In addition to these iconic attractions, there are tourist attractions amidst natural settings, such as incredible parks, lagoons and much more. And, those who enjoy new cultural experiences and learning about the city's history will enjoy visiting its fairs, memorable buildings and other attractions.
All of the options mentioned are at accessible addresses, whether by public or private transport. And, if you are a resident, you can count on easy transportation, as the locations are close to the main residential areas of Rio.
Properties in the South Zone of Rio de Janeiro are the best option for those looking for sophistication and quality of life. Buying a property in Leblon, Ipanema, Lagoa, Copacabana, Botafogo and other neighborhoods in the region is the guarantee of living in condominiums full of amenities and being close to everything essential for a more practical everyday life.
Two Brothers Park
The Penhasco Dois Irmãos Municipal Natural Park (Two Brothers Cliff Park) is a charming preservation area located in one of the most upscale neighborhoods in Rio de Janeiro, Leblon.
The attraction covers around 39 hectares, which include beautiful gardens and viewpoints that offer an incredible panoramic view of the city. In Parque Dois Irmãos, there are points to observe the beaches of Leblon, Ipanema and Arpoador, as well as Rodrigo de Freitas Lagoon and Christ the Redeemer.
The place has four viewpoints that offer different views. Entrance to the park is free, there is free access to parking and, to visit the viewpoints, there is no need to hike.
Address: Aperana Street, Leblon, Rio de Janeiro.
Hippie Fair of Ipanema
The largest arts and crafts fair in Rio de Janeiro is located in Ipanema, known as Hippie Fair of Ipanema. Located just one block from Ipanema Beach and next to the General Osório metro station, the attraction is a tradition in the capital of Rio, as it has been operating for decades and attracts exhibitors of all types.
The items sold there are of excellent quality and the fair is the perfect place to find souvenirs, decorative objects, clothes, accessories, handicrafts, plastic arts and to have access to different cultural productions.
In addition, there are stalls known for producing typical Brazilian foods that captivate everyone who strolls through the fair and stops for a snack. The event takes place every Sunday, its location is well wooded and pleasant to walk around and discover one of Rio's most traditional attractions.
Address: Praça General Osório, Ipanema, Rio de Janeiro.
Opening hours: On Sundays, from 8am to 6pm.
Rodrigo de Freitas Lagoon
One of the natural beauties of the South Zone is Lagoa Rodrigo de Freitas, located in the Lagoa neighborhood. The attraction is a meeting point for those who love water sports and its wide bike path is ideal for biking, skateboarding, running and much more.
Taking photos there means having other beautiful backgrounds, such as Christ the Redeemer. There is the option of touring the attraction on a pedal boat, practicing stand up paddle boarding, having picnics in nearby parks, watching capybaras and the sunset.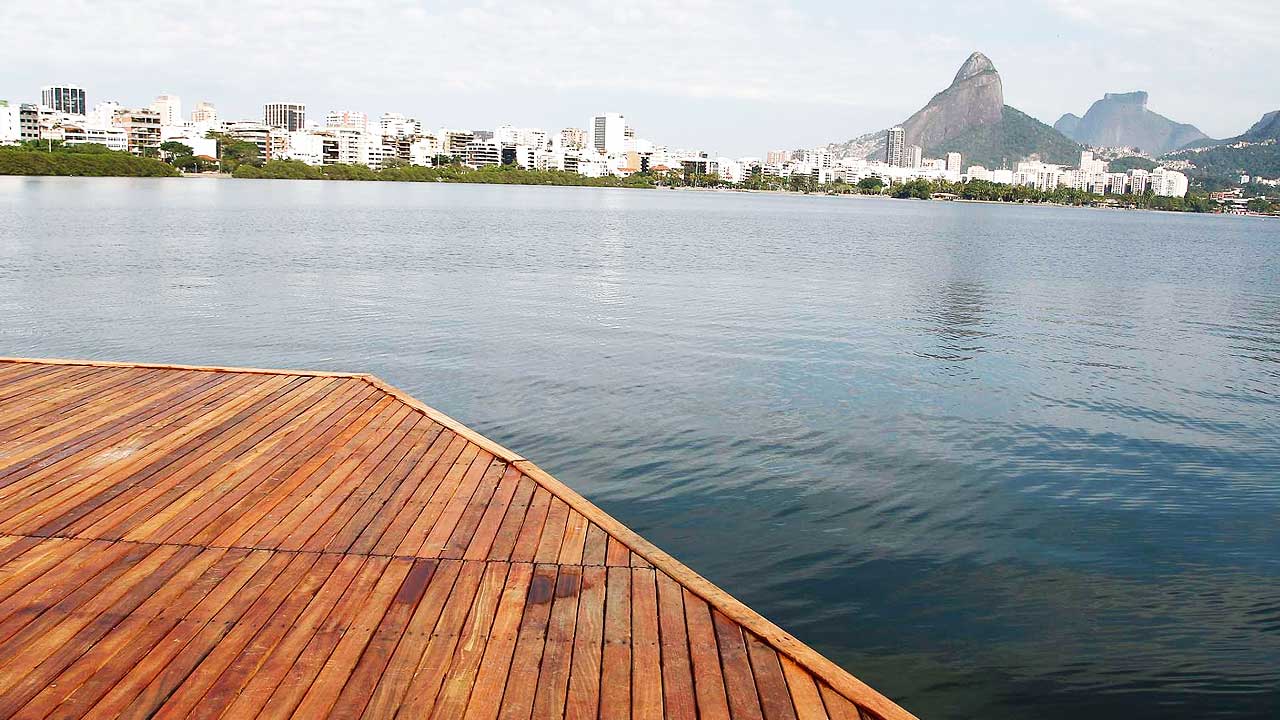 Furthermore, the attraction is the main attraction in the Lagoa neighborhood and anyone who visits can enjoy proximity to a complete gastronomic hub. It is essential to include Lagoa Rodrigo de Freitas in travel itineraries, as it is close to other incredible attractions.
Address: Epitácio Pessoa e Borges de Medeiros, Lagoa, Rio de Janeiro.
Morro do Pasmado Park
A stunning attraction that is little known by tourists is Morro do Pasmado Park — also called Yitzhak Rabin Park. It is a park located in the Botafogo neighborhood, with a viewpoint that offers a charming and free view of Sugarloaf Mountain and Christ the Redeemer.
Furthermore, in the park there is also a monument dedicated to the victims of the Holocaust, which is important for historical memory. Morro do Pasmado Park is well located in the neighborhood, in an area that offers easy access, close to the subway and the Botafogo waterfront.
Address: Alameda Embaixador Sanchez Gavito, Botafogo, Rio de Janeiro.
Opening hours: Every day, from 8am to 10pm.
Gávea Planetarium
Considered the largest in Latin America, the Fundação Planetário is located in the Gávea neighborhood. The place is a mandatory stop for those who love unique experiences.
The foundation, opened in 1970, has a museum, exhibitions, libraries, courses, auditoriums, domes and a large space with a telescope for observations. The equipment is modern and allows you to observe planets, stars, nebulae, constellations and much more.
There is a charge for entry to visit the planetarium spaces, but it is free on Tuesdays, and it is possible to access the museum and attend a dome session. The attraction has its own parking, which is free for visitors and is located in front of a bus station.
Address: Rua Vice Governador Rúbens Berardo, 100, Gávea, Rio de Janeiro.
Opening hours: Tuesday to Sunday, 10am to 5pm.
Botanical Garden
One of the city's main parks is Parque Jardim Botânico. Located in the neighborhood that also bears this name, the attraction captivates everyone who knows it, mainly due to its large natural area that contains native plants. Founded in 1808, with guidance from Portugal and following 16th century European ideas, the attraction is one of the highlights in the cultivation and study of rare species.
In the Botanical Garden, visitors can discover more than 22 thousand plants from living collections and another 3 thousand grown on site. It is also possible to learn about environmental conservation actions and knowledge applied by the experts who work at the attraction.
The park is open to the public and entry is completely free. There, the Environment Museum, an Orchid Garden, an Archaeological Site and the Tom Jobim Space are also located. There, visitors can enjoy a wide natural environment for walks, outdoor picnics, cultural activities and exhibitions.
Address: Rua Jardim Botânico, 1008, Jardim Botânico, Rio de Janeiro.
Opening hours: Thursday to Tuesday, 8am to 5pm.
Lage Park
Covering around 50 hectares, Parque Lage is one of several mandatory stops for tourists in the Marvelous City. The place is located at the foot of Christ the Redeemer and has a large natural area full of charming gardens, which provide privileged views.
The park was designed by the English landscaper John Tyndale, in 1840, and consists of a beautiful romantic-style garden and a historic mansion that is a replica of ancient Roman palaces. The site's interior details, such as marble, tiles and floor tiles, were imported from Italy.
Furthermore, visitors can see works of art signed by Salvador Paylos Sabaté and found in the beautiful interior halls of the mansion. Around it, there are also artificial islands, small caves, bridges and aquariums with species from the Brazilian biome. Entrance is free and also includes a visit to the Parque Lage School of Visual Arts, located in the local mansion.
Address: Rua Jardim Botânico, 414, Jardim Botânico, Rio de Janeiro.
Opening hours: Every day, from 9am to 5pm.
Copacabana Fort
An option for what to do in the South Zone of Rio de Janeiro, which may appeal to people who like historical curiosities, is the Copacabana Fort. The place is a deactivated military complex that became an attraction in the region.
The project includes a lighthouse, a fort and a museum full of documents, historical items and weapons used in the past. Furthermore, there is a café located in the complex that provides visitors with enchanting views. Entrance to the attraction is free on Tuesdays, the rest of the week there is an admission fee.
Address: Praça Coronel Eugênio Franco, 1, Copacabana, Rio de Janeiro.
Opening hours: Tuesday to Sunday, 10am to 7pm.
Aterro do Flamengo
Aterro do Flamengo is a leisure complex that extends from the city center to the Flamengo neighborhood, in the South Zone. It is a large green area with beautiful landscapes, such as Guanabara Bay.
The attraction's leisure areas consist of huge lawns with sports courts and an extensive cycle path, suitable for activities such as walking, running, skateboarding, cycling, rollerblading and much more.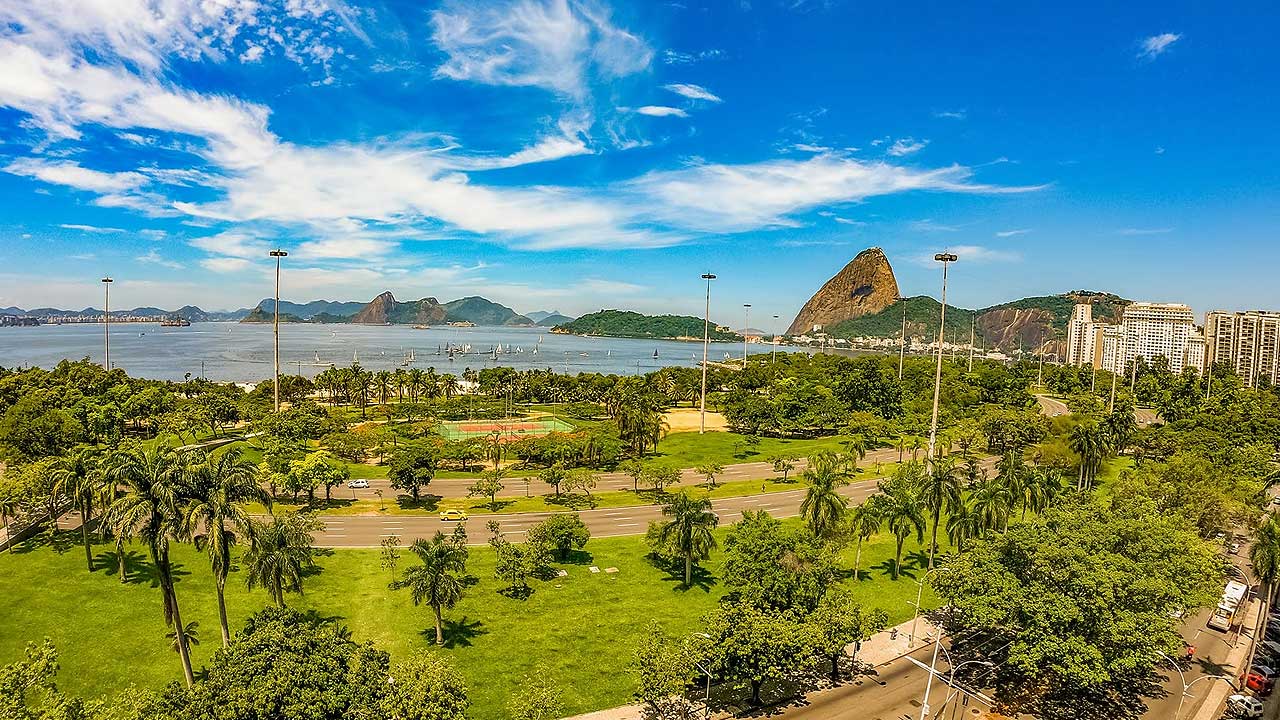 In addition, there are other attractions spread throughout its length, such as the Museum of Modern Art, a monument in honor of those killed in the Second World War, the Getúlio Vargas Memorial, Cine Glória and the Carmen Miranda Museum.
Since it is an outdoor attraction, there is no cost to visit it, and Aterro do Flamengo is an option for things to do in the South Zone of Rio de Janeiro that can please the whole family.
Address: Avenida Infante Dom Henrique, Flamengo, Rio de Janeiro.
Wall of Urca
Mureta (Wall) da Urca is the ideal place to watch a stunning sunset in a region that offers views of Guanabara Bay, Christ the Redeemer and Sugarloaf Mountain. The attraction is an icon of local tourism and is located in a charming and peaceful region.
It is common to find other people passing through the area to stop and admire the beautiful landscapes visible from the wall. Near the attraction there are also cafes, restaurants and other pleasant establishments that complete the experience of enjoying a peaceful afternoon.
Address: Avenida João Luiz Alves, Urca, Rio de Janeiro.
Cable car and Sugarloaf Mountain
And, finally, to complete your tourist itinerary in the South Zone, the cable car ride, the famous cable car, which takes you to the high point of Sugarloaf Mountain, cannot be left out. The tour offers the best view of the entire city of Rio, with the right to appreciate the wonders of Rio from 396 meters above sea level.
There, visitors can see the Guanabara Mythological Sculpture, created by Remo Bernucci, and the Geological Landmark, which tells the story of the geological formation of Morro da Urca. In addition, there are viewpoints that offer impressive views of the entire city and a pleasant forest with local native plants.
And to end the tour in style, visitors can visit the local shops and bars, with outdoor tables and views of the beauty of the Marvelous City. The recommendation is to go with plenty of time to see the attraction, as there is a period of transportation by cable car and to enjoy the experience of being at the top of Pão de Açúcar.
Address: Avenida Pasteur, 520, Urca, Rio de Janeiro.
Opening hours: Every day, from 9am to 6pm.
Living in the South Zone of Rio de Janeiro
With so many interesting places to visit in the South Zone, it is understandable why many families want to live in this noble region. In addition to the leisure options, there are other benefits of establishing a home in the South Zone.
For example, the region adds several amenities to its commercial infrastructure. Shops, essential services, restaurants of all types, bars, shopping malls and other establishments are well located in the neighborhoods of the South Zone.
The city's best educational institutions are also located in this region, such as PUC-Rio, UNIRIO and a UFRJ campus. Well-regarded schools are located in prime addresses that are easily accessible for Rio families.
All these factors, combined with leisure and tourist attractions, offer true quality of life. Furthermore, the neighborhoods in the South Zone, such as Leblon, Ipanema and Lagoa, are among the most valued in Rio de Janeiro.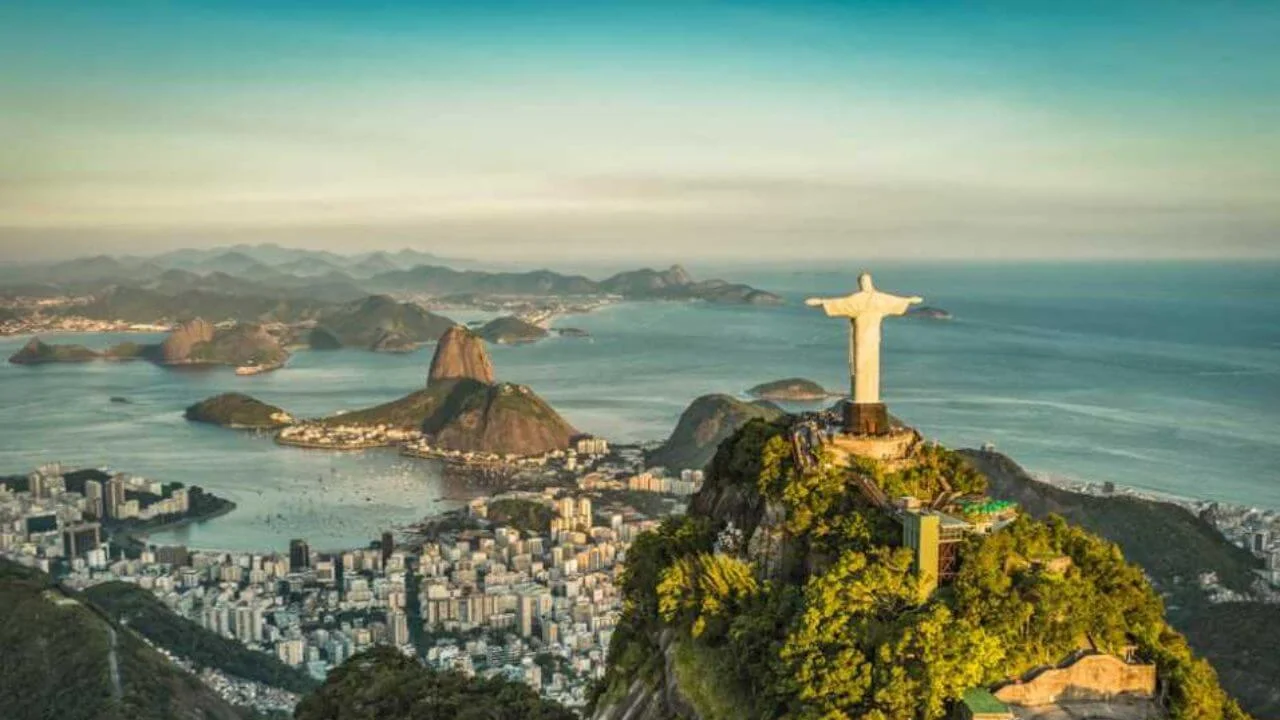 Therefore, living in the South Zone of Rio de Janeiro means enjoying quality of life, amenities and real estate appreciation. The neighborhoods are also known for boasting luxurious properties situated in imposing condominiums.
To find out about the options for residential launches and luxury properties for sale in the most sophisticated neighborhoods in the South Zone, contact Invexo. She is a real estate agency from Rio de Janeiro specializing in luxurious properties located at the best addresses in Rio de Janeiro.
If you are looking for a real estate agency specializing in properties in the South Zone of Rio de Janeiro, get to know Invexo's work, check out our list of properties for sale and get in touch with one of our experts. We have been operating since 2010 with the difference of personalized service with one broker per property, thus providing a unique experience to everyone who wants to buy a property in Leblon, Ipanema, Lagoa, Copacabana, Botafogo and other neighborhoods in the South Zone.