The Selva de Pedra Leblon Condominium is located in a perimeter surrounded by Rua Fadel Fadel, Rua Humberto de Campos, Rua Gilberto Cardoso and Avenida Afrânio de Melo Franco. It is a complex of buildings that has become one of the most famous spots in Rio de Janeiro.
Composed of 40 buildings with different sizes and structural shapes, Condomínio Selva de Pedra Leblon was created to initially serve the lower middle class, which could include self-employed workers, those in education, transport, civil servants, military personnel, among others.
Selva de Pedra Leblon: Structure
Totaling more than 2,200 apartments, the social configuration of the area has changed over time and today Selva de Pedra Leblon serves a class with much higher purchasing power. Its buildings have 13 to 17 floors, being a condominium considered a model of urban renewal, especially in the decade of its construction (1970).
From the union of all residents of the 40 buildings, with the purpose of improving the structure and ensuring the security of the place was guaranteed, the Selva de Pedra Leblon Condominium currently has guardhouses and 24-hour surveillance.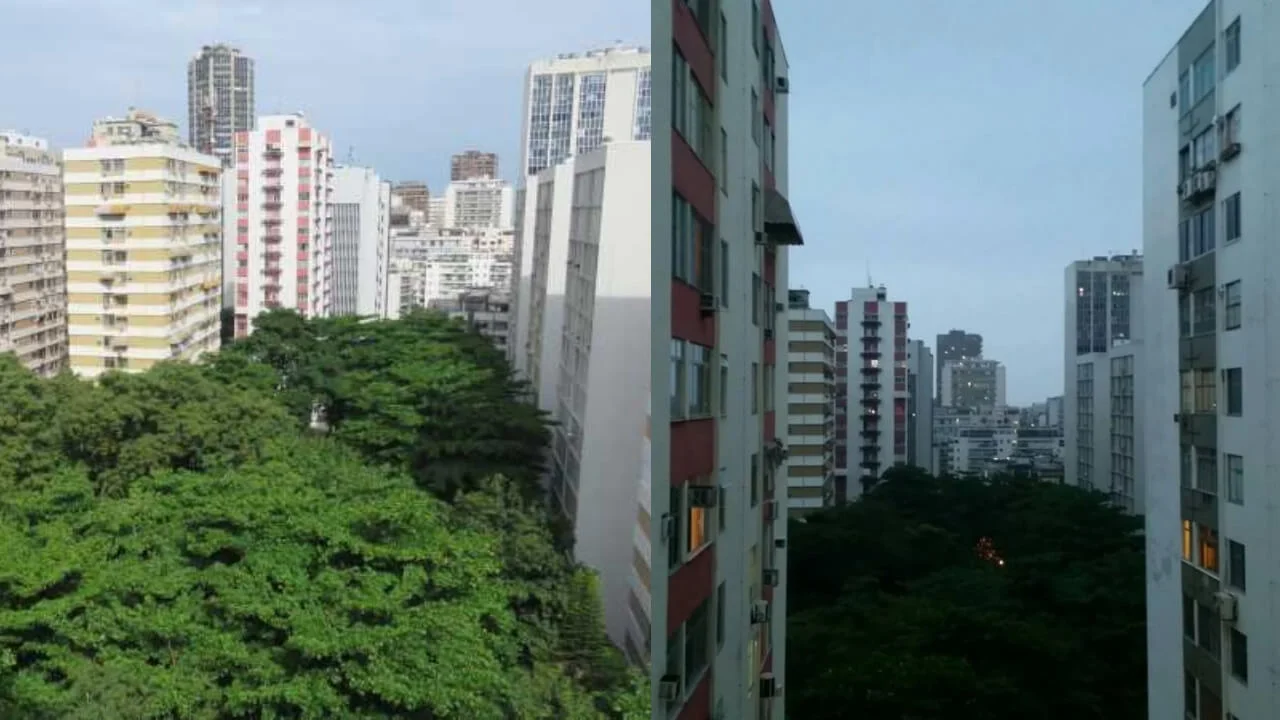 In addition to reinforced security, it has a playground, party room, a central square with a lot of activity during fairs, a great space to take your pet for a walk and spend time with the children. Its location is close to the beach, Shopping Leblon and a wide variety of amenities, services and shops around it.
Selva de Pedra Leblon: History
The name of the condominium, Selva de Pedra, is an informal way to refer to the building complex, almost like a nickname given by the residents themselves, since the construction of the place took place during the airing of the soap opera Selva de Pedra, by Janete Clair. .
Its construction was made possible through the union of housing cooperatives aimed at teachers, military personnel, employees of state companies and others. Its modernist-inspired design had as its initial project the free movement of visitors, with no walls between the buildings. The square is intended to be a common space, suitable for leisure.
The appreciation of Selva de Pedra apartments occurred gradually, following the city's growth, the real estate boom in the surrounding area and also due to the construction of Shopping Leblon.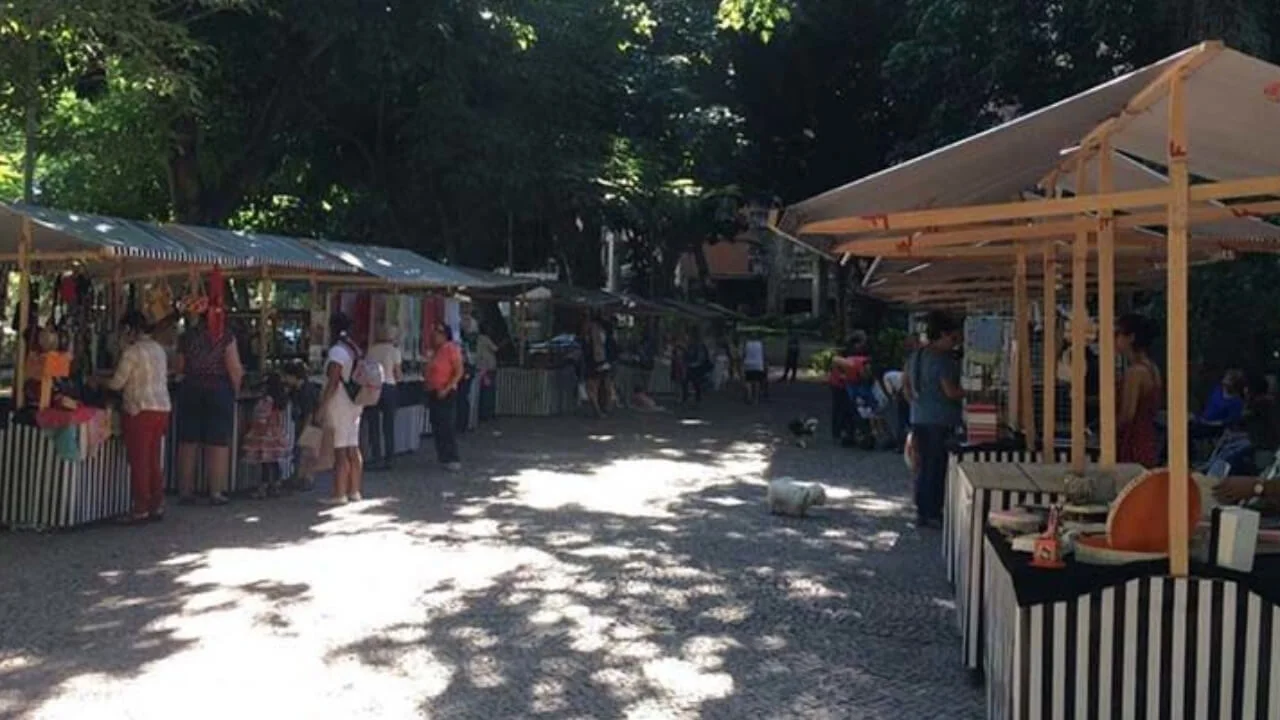 The Praça Viva Leblon project was created by a group of artisans living in Condomínio Selva de Pedra Leblon in partnership with ADESPE (Association of Condomínios Desenvolvimento Selva de Pedra). Its objective is to promote the appreciation and rescue of manual arts, organizing fairs and events in the central square of the condominium, Praça Milton Campos.
There are more than 30 exhibitors of different products, including craft beer and various types of delicacies. Events are held not only focused on crafts, but also seasonal festivities such as Carnival, Halloween, Children's Day, Christmas Specials and also workshops such as crochet, embroidery, plant care and many others.
Commerce and Services
The Selva de Pedra Leblon Condominium is located in a privileged location in Rio, full of shops and services of all types around it.
We have created a list of the main points including restaurants, bars, supermarkets, shopping malls, leisure facilities and others:
Desacato Bar e Restaurante: located on Rua Conde de Bernadotte, Desacato Bar e Restaurante is very close to Selva de Pedra. It was awarded first place at Comida di Buteco (2019) and its main dish is canned oxtail, served with fried polenta and watercress aioli with smoked bacon. The bar is a pioneer in kebabs in the city and has a wine list designed by Celio Alzer, sommelier and professor at the Brazilian Association of Sommeliers. Desacato Bar and Restaurant also presents various musical attractions (from jazz to electronic music) on Tuesdays, Thursdays and Fridays, with no cover charge;
Herr Pfeffer: Herr Pfeffer is located on Rua Conde de Bernadotte and, as the name suggests, is focused on serving drinks and German cuisine. Just 300 meters away from Selva de Pedra Leblon, it is a great place to have dinner, lunch and enjoy a good beer list, with approximately 200 different labels. The place also serves draft beer and has 8 taps available in the house, pilsner and wheat versions of the Paulaner brand. The menu is quite varied, featuring starters, typical dishes, salads, meat, poultry, fish and many garnishes. The house's strong point is its sausages, sausages and pork-based preparations, such as Eisbein, Kassler and Currywurst;
Formidable Bistrot: 350 meters from Condomínio Selva de Pedra Leblon is Formidable Bistrot, another house from the Irajá group, owned by chef Pedro de Artagão. The bistrot has a concept that fully respects the French proposal, but with a contemporary touch. The menu features special preparations for starters, main dishes, desserts, petit menu, brunch, portions, breads and dishes to share such as Foie Gras Torchon, Schnitzel, Gourgères and croquettes. For desserts, the highlights are profiteroles filled with ice cream and chocolate topping, mille feuille and the classic crème brulée. The petit menu, consisting of cover charge, main dish and dessert, is served from Monday to Friday from 12pm to 4pm;
Giuseppe Grill: one of the most famous steakhouses in Rio, Giuseppe Grill is a few blocks from Selva de Pedra Leblon. Awarded and recognized as the best steak house in the city by several important press outlets, Giuseppe has one of the largest menus in the region, offering, in addition to meat, a rich menu of fish and seafood. In terms of meat options, the highlight is Picanha Supra Sumo, a cut prepared with the softest part of the picanha. Sauces and side dishes are served in the famous pans and the wine list is one of the most complete in Rio: approximately 600 labels from 16 countries;
Nori: Nori is located in Shopping Leblon. Japanese food served in rotation and a la carte, which prepares dishes according to Japanese tradition, reserving space for contemporary cuisine, with its design sushi menu. In addition to sushi, sashimi, temakis, sunomono and other traditional Japanese dishes, it offers salmon and wagyu tartare, one of the most valued meats in the world. The restaurant is known for having a stunning view of Christ the Redeemer and Lagoa Rodrigo de Freitas;
Abbraccio: Abbraccio is an Italian food restaurant that is part of the same group as Outback Steakhouse. Inside Shopping Leblon, Abbraccio serves pasta, pizza, desserts (such as the traditional cannoli with pistachios) and has a good list of wines, sparkling wines and other drinks. Perfect place to go with the family;
Shopping Leblon: open since 2006, Shopping Leblon is one of the hottest shopping and leisure spots in Rio. It has received visits from national and international celebrities and has one of the best mix of stores in the region, with many renowned brands. Its gastronomy square is varied and has a splendid view of the Lagoon and Christ the Redeemer. It is one of the best-served shopping malls for leisure and entertainment, with excellent service and a complete concierge space.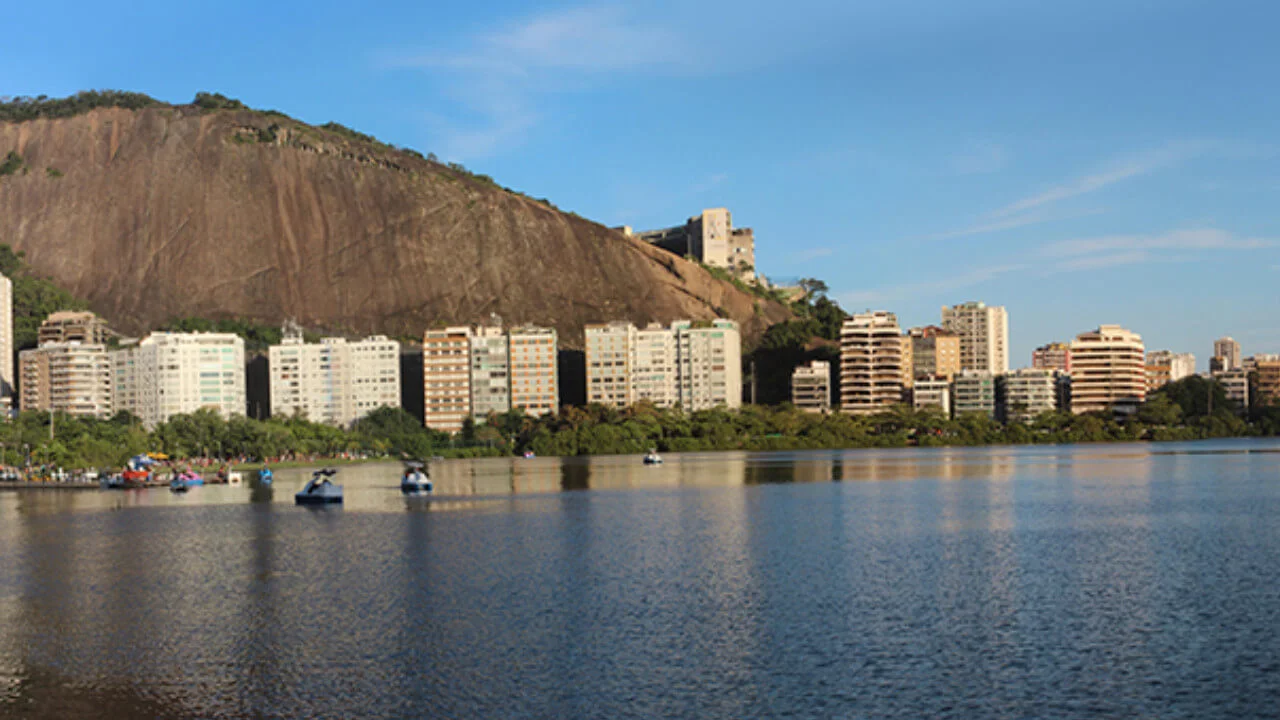 Lagoa Rodrigo de Freitas: famous postcard of Rio de Janeiro, Lagoa Rodrigo de Freitas is neighboring the Selva de Pedra Leblon Condominium. The historic site is home to several nautical clubs and has been used for water skiing, rowing and canoeing competitions;
Drogarias Pacheco: century-old network of pharmacies, with 3 units in Leblon, with the closest unit being Selva de Pedra, located at Avenida Ataulfo de Paiva, 386. It has a wide variety of medicines, generics, perfumery, hospital items and a series of benefits for its customers: discounts, its own app and easy ways to deliver and collect products;
Pão de Açúcar: Pão de Açúcar has an innovative "test and learn" shopping concept, which makes the shopping experience much more agile and pleasant for consumers. Located on Rua José Linhares, almost next to Selva de Pedra, it is recognized for the high quality of its products and for having constant innovation in services and customer service;
Hortifruti: the Hortifruti chain is a pioneer in the produce segment, being the largest retail chain in Brazil. Hortifruti's concern is to encourage healthy eating and increase the consumption of fruits and vegetables. It offers a wide variety of products in its stores and invests in nutritional education programs to fulfill the company's proposal. The closest unit to Condomínio Selva de Pedra Leblon is located at Rua Adalberto Ferreira, 18.
Learn more abour luxury apartments in Leblon
Condomínio Selva de Pedra Leblon is a historic residential space in Rio and is currently one of the most welcoming places to live in Leblon, with an excellent structure, various services, commerce and amenities. The apartments at Selva de Pedra Leblon have options with 2, 3 and 4 bedrooms.
If you are interested in finding out more about the region, find out what the advantages of living in Leblon are. Selva de Pedra is located between four roads in Leblon: Av. Afrânio de Melo Franco, Rua Humberto de Campos, Rua Gilberto Cardoso and Rua Fadel Fadel.
The Selva de Pedra Leblon Condominium has 40 buildings, totaling more than 2,200 apartments. The Zona Sul neighborhood has the most valued m² in the city, and is also considered the most upscale neighborhood in Rio. Check out the luxury properties for sale in Leblon with INVEXO, a real estate agency specializing in luxury properties in Rio de Janeiro.