Our post will talk about 3 outstanding options in Leblon Japanese restaurant! Sushi, sashimi, oniguiri, temaki… There are so many delights provided by Japanese cuisine that its rise in the Western world happened quickly.
It's difficult to find anyone who doesn't appreciate these wonders. Leblon has a rich gastronomic diversity that integrates cuisines from different countries and cultures. Follow along and discover more about these culinary gems present in Rio's most charming neighborhood.
Leblon Japanese restaurant: which is the best? A difficult question to answer, given that the neighborhood is home to only the finest choices and brands. We have prepared a selection of three places that you need to visit and that will certainly conquer your taste buds.
Initially, Japanese cuisine in Brazil was an adaptation of classic Japanese cuisine to suit the needs of Japanese immigrants. Traditional Japanese cuisine dishes — such as sushi, temaki, sashimi, uramaki, among others —, until a few decades ago, sounded strange and were little known to Brazilian tastes.
Over time, Brazilians adopted this cuisine. To adapt to the Brazilian palate, Japanese food restaurants have created several recipes that are close to Brazilian cuisine.
Best japanese restaurant Leblon
Before we talk about the three types of Leblon Japanese restaurants, we need to remember the history of Japanese cuisine in Rio de Janeiro. The arrival of the Japanese in Brazil, in 1908, impacted the country in unprecedented ways directly on the economy, market and culture.
This is because the new inhabitants brought different agricultural techniques, knowledge considered advanced in some sectors and new forms of commerce. The first Japanese restaurant in Rio de Janeiro was in the São Conrado neighborhood and was called Shujyu Na. It was opened in 1939 and had a short lifespan due to low traffic.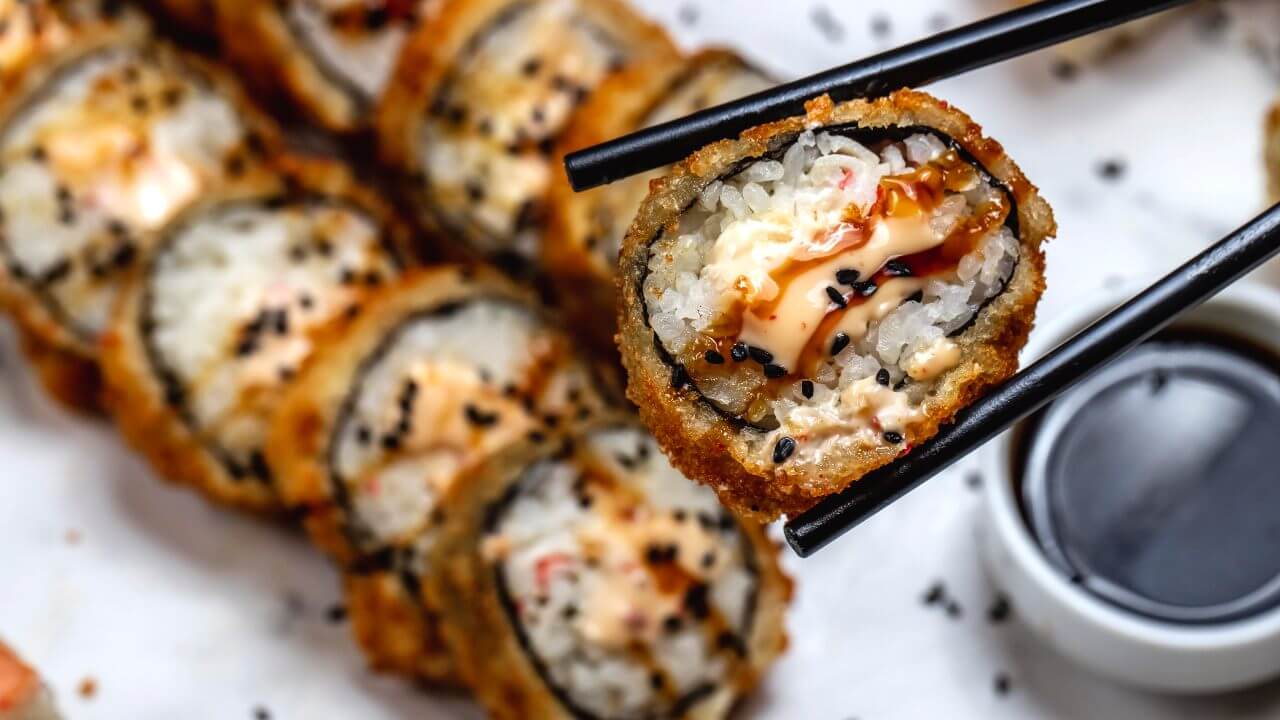 Many years passed before Japanese restaurants acquired their current format, serving buffets or all-you-can-eat options. The first in Rio de Janeiro that started in this way was Mariko, in Ipanema, in 1990.
Since then, a lot has changed and today Japanese cuisine has thousands of fans: if more than 30 years ago the habit of eating raw fish was viewed with surprise, today it is one of the most consumed menus by Brazilians. Continue following our article and check out the menus and proposals at Sushi Leblon, Gurume Leblon and Togu, three of the best Japanese restaurants in the South Zone of Rio.
Sushi Leblon
The first Japanese restaurant in the neighborhood was Sushi Leblon, currently in operation for over 30 years. Created by the late athlete Pedro Paulo Carneiro Lopes (Pepê) after his forays through Japan, the place was initially called Tatsumi Sushi Bar and, from the beginning, it remained at the same address: Rua Dias Ferreira.
Unlike the intense movement that this gastronomic route has today, in the past it was much emptier and with fewer commercial establishments. Pepê was discouraged several times when faced with the idea of installing a restaurant at the address — especially with a culinary proposal that at the time was considered completely foreign to Brazilians.
Pepê did not listen to the criticism and continued with his idea. In the end, it worked out very well: Sushi Leblon is 34 years old and is one of the most remembered names in the category. In addition to its established name, the Japanese restaurant in Leblon followed the development of Rua Dias Ferreira and its consecration as the neighborhood's bohemian and gastronomic hub.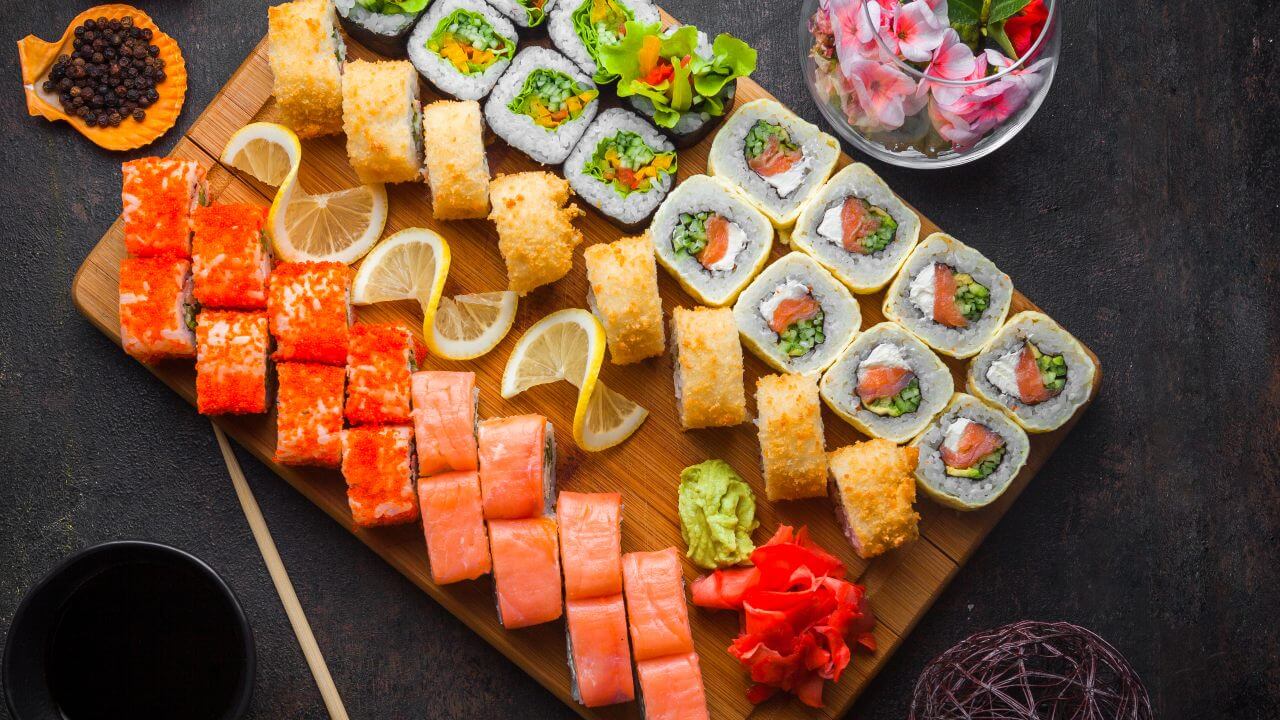 The menu is designed by chef Cássio Hara and the architectural design is by the firm Bernardes Arquitetura (Thiago Bernardes), a renowned name in national architecture. Mixing traditional cuisine with contemporary aspects, Sushi Leblon's menu is famous and offers unique flavors and textures. The highlighted dishes are:
Salmon duo with crispy quinoa/white sailfish with quail egg and truffle oil;
Tuna tartar with free-range egg yolk;
Mini taco (spicy tuna, spicy ginger salmon, white fish with teriyaki);
Semi-grilled tuna with Foie Gras;
Various types of dishes with fish and seafood;
Other hot dishes, side dishes and sauces;
Various combination options.
The assorted menu also includes desserts and drinks, including wines and sakes. Sushi Leblon has a delivery option via its website. Sushi Leblon has this sophisticated yet laid-back feel, which is the face of Leblon, a neighborhood known for being one of the best in Rio de Janeiro.
Address: Rua Dias Ferreira, 256, Leblon, Rio de Janeiro.
Opening hours: Every day, from 1pm to 1am. Hours vary. Check before you go.
MiniMok Leblon
For those who love tasting special and tasty Japanese food, accompanied by delicious sake, MiniMok is the best choice in Leblon. The restaurant has a menu specializing in Japanese cuisine, with starters, combined sushi combos, rolls, temakis and much more.
It is impossible not to feel welcomed and relaxed in Leblon, with its welcoming and typically Rio atmosphere, when strolling through the streets and along the famous waterfront promenade. Therefore, in a modern environment, Japanese cuisine is the focus of the Minimok restaurant. The sushi bar units are in Barra da Tijuca, Ipanema and Leblon, neighborhoods in the city of Rio de Janeiro.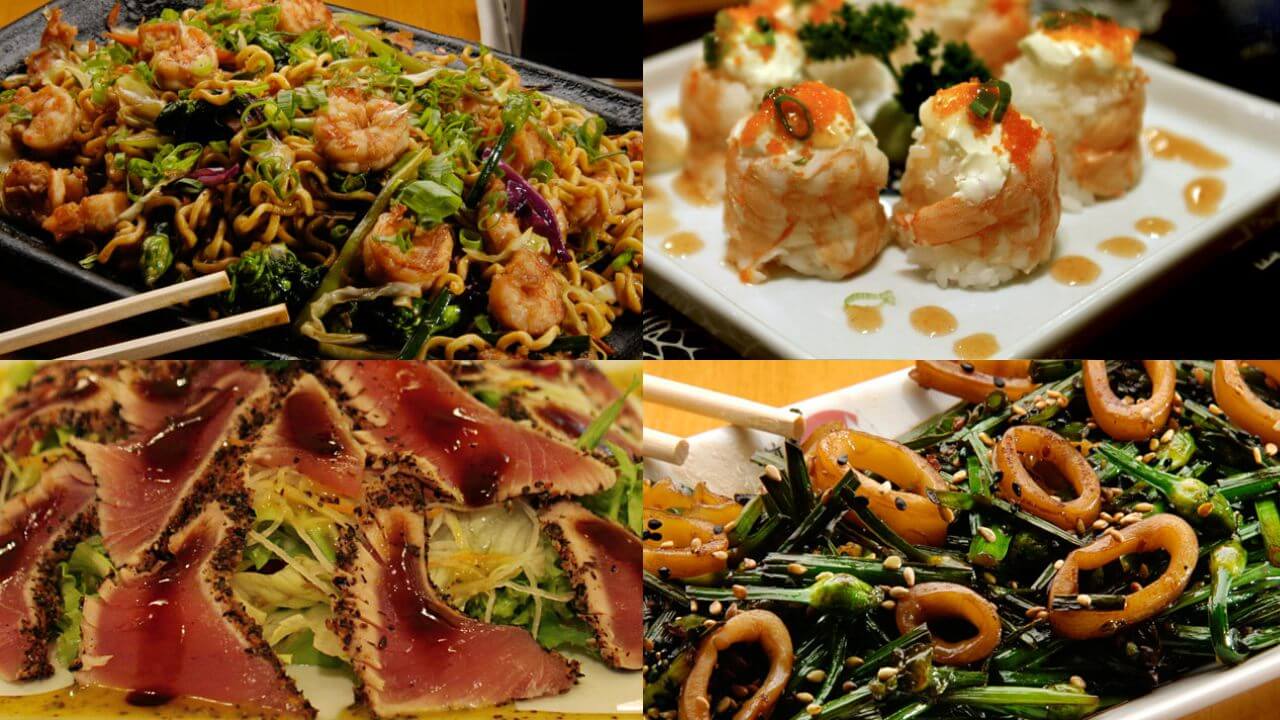 MiniMok presents a menu with reinterpretations of classic Japanese cuisine. Starting with the starter dishes, one of the options is the delicious crunchy oysters. As for the main dishes, the classic grilled salmon with dried shrimp farofa and Thai vinaigrette is an excellent option on the menu. Also noteworthy is the tasty Asian tuna from Cuba with spices.
A specialty at MiniMok that is worth highlighting is the tasty baroa potato muslin and wasabi crispies, a popular item at the bistro. Among the delicious double options that the place offers are:
Squid nigiri;
Salmon cured with miso reduction;
Squid nigiri with Togarashi and Tahiti lemon zest;
Tuna with Foie Gras and Cupuaçu Teriyaki;
Among many other options.
MiniMok always seeks to apply bold and sophisticated techniques when preparing its menu. The specialized team is dedicated to providing the best Japanese gastronomic experience in Leblon. This way, at MiniMok, the public can taste Japanese cuisine in its best style. The place is ideal for enjoying time with family and friends, enjoying delicious, carefully prepared dishes.
Address: Rua Dias Ferreira, 116, Loja D, Leblon, Rio de Janeiro.
Opening hours: Monday to Thursday, from 12pm to midnight, Friday and Saturday, from 12pm to 1am, and Sundays, from 1pm to 11pm.
Togu Leblon
Togu Japanese restaurant Leblon is a "pampering" spot on Rua Dias Ferreira. The place even gained an affectionate nickname given by the gastronomic press: japinha with a bistro feel. Created in 2003 by businesswoman Denise Preçado, the recognition is the result of great care and affection for the place's proposal.
The decor is cozy and comfortable, with a warmly lit lounge and an outdoor space perfect for happy hour. The menu is designed by chef Ana Zambelli (winner of the first Super Chef) and mixologist Miguel Paes for the drinks menu, with special and new creations.
Dishes are also being consulted by the famous Bolivian chef Checho Gonzales, adding a Latin touch to the Asian-inspired creations. Togu has several positive gastronomic recommendations and reviews that highlight the proposal to incorporate modernity into traditional Asian cuisine.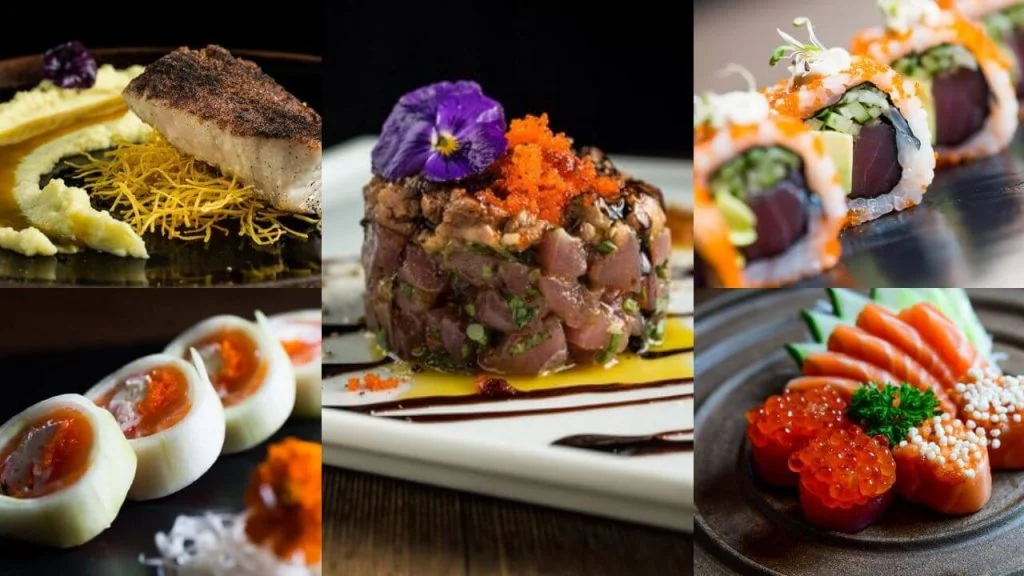 The vast menu is divided between several types of dishes:
More than 10 types of starters by Ana Zambelli, with emphasis on bao buns (steamed buns with shrimp or duck filling);
Classic starters, with a mix option (guiozas, salmon tartare, duck crepes and muqueca harumakis);
10 exotic duo options;
Classic doubles and temakis;
Rolls, carpaccios, salads and soups;
Togu classics, with emphasis on the boyfriend cubes with banana, peach palm, passion fruit and coconut milk syrup;
Pokes, sashimi and various combinations;
6 dessert flavors;
Various drinks, wines, sparkling wines, sake and special drinks.
In addition to this entire range of flavors, new items are added seasonally to the menu, especially on the restaurant's anniversary. Delivery is available at the Togu Leblon restaurant, which now serves the entire neighborhood and surrounding area (Ipanema, Gávea, São Conrado, Lagoa and Jardim Botânico).
Address: Rua Dias Ferreira, 90 B, Leblon, Rio de Janeiro.
Opening hours: Tuesday to Friday, from 12pm to 1am, Saturday, from 1pm to 1am, Sunday, from 1pm to 12am, and Monday, from 5pm to 12am.
Leblon: Flavors and charms
The best neighborhood in Rio de Janeiro can offer, on every block, in every corner, a surprise. Even for those who have lived in the region for a long time, Leblon always has something new in store that can set trends in the most diverse segments.
Today we talk about three types of Japanese restaurants in Leblon, their original concepts, fantastic menu proposals and dishes with incomparable flavor. These three establishments are just a sample of the diversity that the neighborhood presents, not only in gastronomy but also in other types of businesses and services.
The quality of life in the region is the result of this wide range of facilities and amenities that perfectly serve demanding residents. In addition to all this practicality, Leblon is recognized for its high-standard residential spaces, with sustainable and intelligent architectural designs.
The Zona Sul neighborhood has the most valued m² in the city, and is also considered the most upscale neighborhood in Rio. Check out the luxury properties for sale in Leblon with INVEXO, a real estate agency specializing in luxury properties in Rio de Janeiro.