If there is a place in the South Zone of Rio where you can find an incredible variety of retail and wholesale businesses, this is Top Center Ipanema, very popular with residents of the region.
There, brand showrooms occupy all 24 floors of the building, which is considered by many to be a kind of obligatory stop for retailers and professional buyers from all over Brazil, especially in the fashion sector.
Shopping Top Center Ipanema
An ideal trip for those who love shopping, the traditional establishment is located on the corner of Visconde de Pirajá and Aníbal de Mendonça streets, in the trendy and charming neighborhood of Ipanema.
Currently, Top Center has more than 80 ready-deliveries from the main fashion brands in Rio de Janeiro. No wonder, the place boasts the reputation of being one of the most sought after in the entire city of Rio de Janeiro for those looking to buy women's and men's fashion items.
Top Center Ipanema has that characteristic of a place that is worth exploring to make the perfect purchase. After all, we are talking about a place full of promotions and news mirrored by a large number of retailers. In other words, if you identify with this consumer profile, you will love the experience of shopping at Top Center!
Top Center Ipanema Building
Forty-four years after the end of its construction, Top Center Ipanema has a total of 368 rooms occupied by small and medium-sized companies. In total, the building has floor slabs starting at 512 square meters and has three public elevators and rotating parking.
It is worth mentioning that Top Center Ipanema is located at Rua Visconde de Pirajá, 550, one of the main streets of one of the most beloved neighborhoods in all of Rio de Janeiro.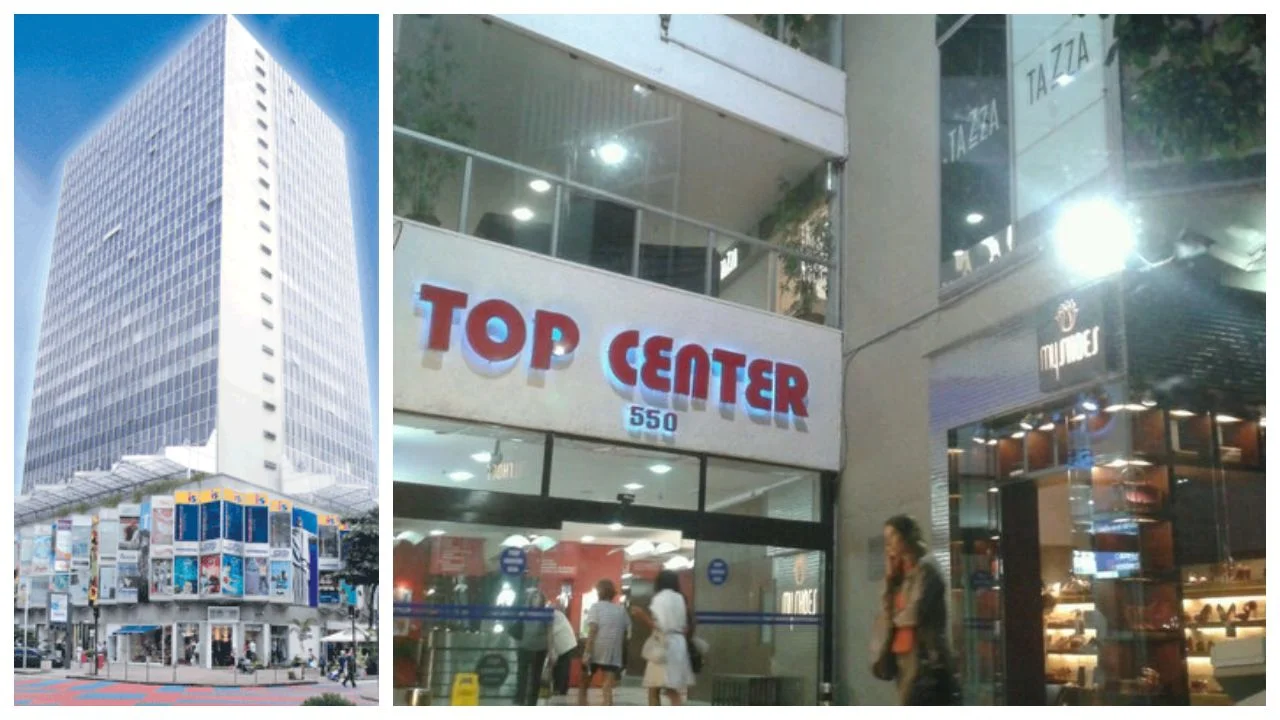 Visconde de Pirajá has the advantage of being quite wooded and located very close to the Ipanema beach. Its extension runs from Avenida Epitácio Pessoa to Rua Gomes Carneiro and also connects the neighborhoods of Leblon and Copacabana.
The area has a considerable number of shopping centers such as Top Center, but even so it has luxury residential properties, the vast majority of which are well-preserved old buildings that exude sophistication.
Furthermore, Rua Visconde de Pirajá is also very famous for its large number of galleries and small shopping malls with stores selling various national and international brands.
Properties in Ipanema are a reflection of the beauty, good taste and original style of the residents of this neighborhood, which is one of the most charming in the Marvelous City.
Top Center stores
A series of popular brands have made and continue to make the history of this shopping center that has accumulated decades of tradition in the neighborhood and in the Marvelous City.
Top Center Ipanema includes stores from many sectors, such as gifts, footwear, clothing for all age groups, games, beauty salons, hairdressers and even services such as copying and content production. Currently, these are some of the several great cost-benefit brands that are part of the opening hours:
Arrigue's;
At Last;
Baykush Games;
By Bella;
Chapeaux;
Compararria;
Top Center Copier;
Gomes Coiffeur;
Hedy Design;
Joey Loungewear;
Winter Store;
Lu Atelier;
Lubia Rubio;
Lygia Farah;
Madame Pompidu;
Miss Bijoux;
Mrs.Home;
Baby World;
Dream workshop;
Oh Boy!;
Petit Lilly Brech;
Quantamaria;
Skunk;
Time 4;
Totem;
Via Curtume.
Furthermore, another way to find out a little more about what Top Center Ipanema has to offer is by accessing the website that the project provides.
How to get to Top Center Gallery
Without a shadow of a doubt, the Ipanema neighborhood has one of the best infrastructures in Rio de Janeiro. In fact, we are talking about a truly complete region — in fact, its practicality and beauty are some of the main reasons that attract both residents and tourists from all corners of the world, who always come back and praise it.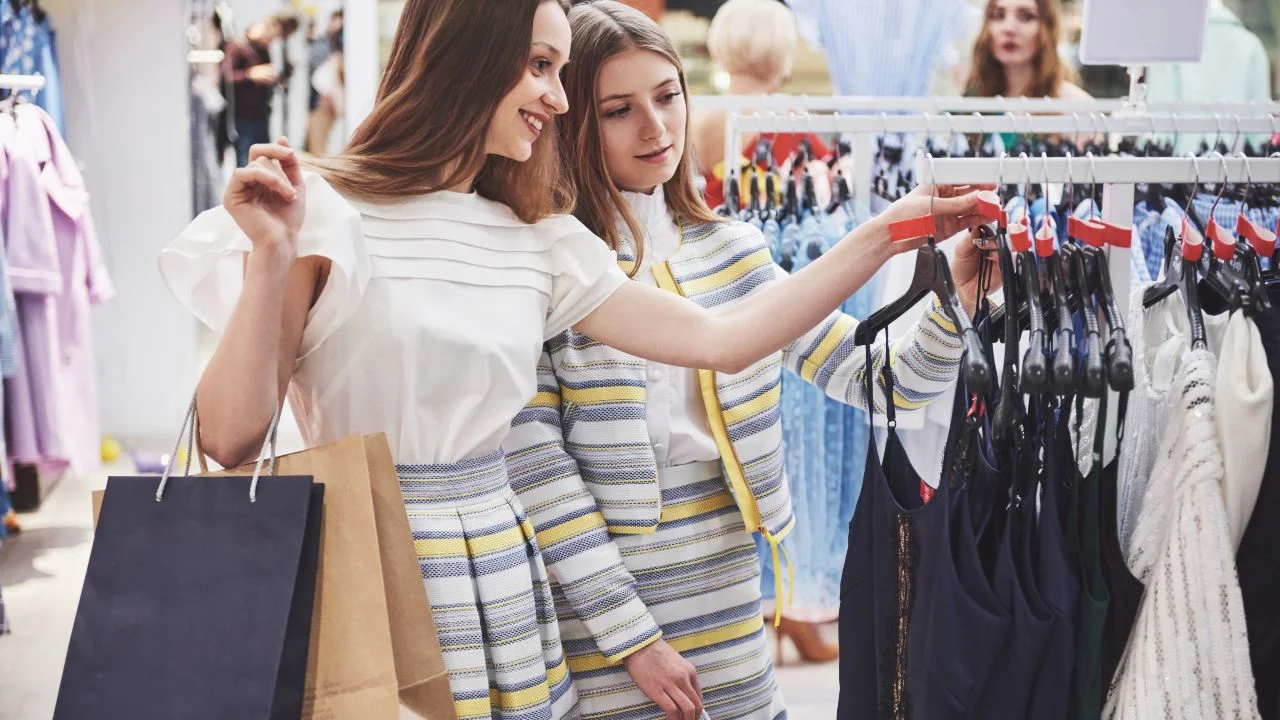 Located in the heart of Ipanema, Top Center is a gallery-like place, a very popular option in large urban centers as it brings together a collective of businesses from different categories.
Adress: Rua Visconde de Pirajá, 550, Ipanema, Rio de Janeiro.
Opening hours: From Monday to Thursday, from 8am to 8pm, Fridays, from 8am to 7pm, and Saturdays, from 8am to 1pm.
The neighborhood has several service options, such as schools, hospitals, gyms, bakeries, cafes, bookstores, theaters, cinemas, among others. All very well attended and with first-class service.
In other words, you can already see that Ipanema offers the best to everyone who passes by or lives there, right? After all, the infrastructure and safety of the neighborhood make all the difference when choosing a place to live.
We are talking about one of the most desired regions, not only in Rio de Janeiro but in all of Brazil! Finally, if you are looking for somewhere special to live in Rio de Janeiro, this neighborhood is certainly one of the best choices.