Everyone has heard of Ipanema Beach, right? It is famous for its clean waters, calm sea and white sand. Posto 10 in Ipanema is perhaps the most famous on the entire beach, as it attracts residents and tourists who like more tranquility.
Posto 10 is the last in the neighborhood, and is very close to Leblon Beach. Therefore, it is usually attended by a more family-friendly crowd who love to enjoy that bohemian guitar sound, typical of Rio's late afternoons.
Posto 10, on Ipanema beach, is one of the most famous destinations in Rio de Janeiro. There are several reasons, but its natural beauty stands out.
In addition to the landscapes worthy of Hollywood, this station is located at a privileged address in the city, that is, it is close to the General Osório subway station, orange Line 1. Therefore, visiting it is easy and accessible.
Ipanema, located in the South Zone of Rio, is one of the best and most noble neighborhoods to live in Rio de Janeiro. Discover luxury residential properties in Ipanema today with INVEXO, a real estate agency specializing in luxury properties in Rio de Janeiro.
Ipanema Beach
There is no way to think of an unmissable itinerary and not remember Posto 10, in Ipanema. And no less! After all, its location is breathtaking: on one side, the famous Copacabana beach and, on the other, Praia do Leblon, heavily portrayed in soap operas.
Sports at Posto 10
Approximately 2 km long, with crystal clear waters and fine, soft sand, Posto 10 is a great place for those who like to practice some type of sport. There, it is possible to practice various beach sports, most of which bring friends and family together.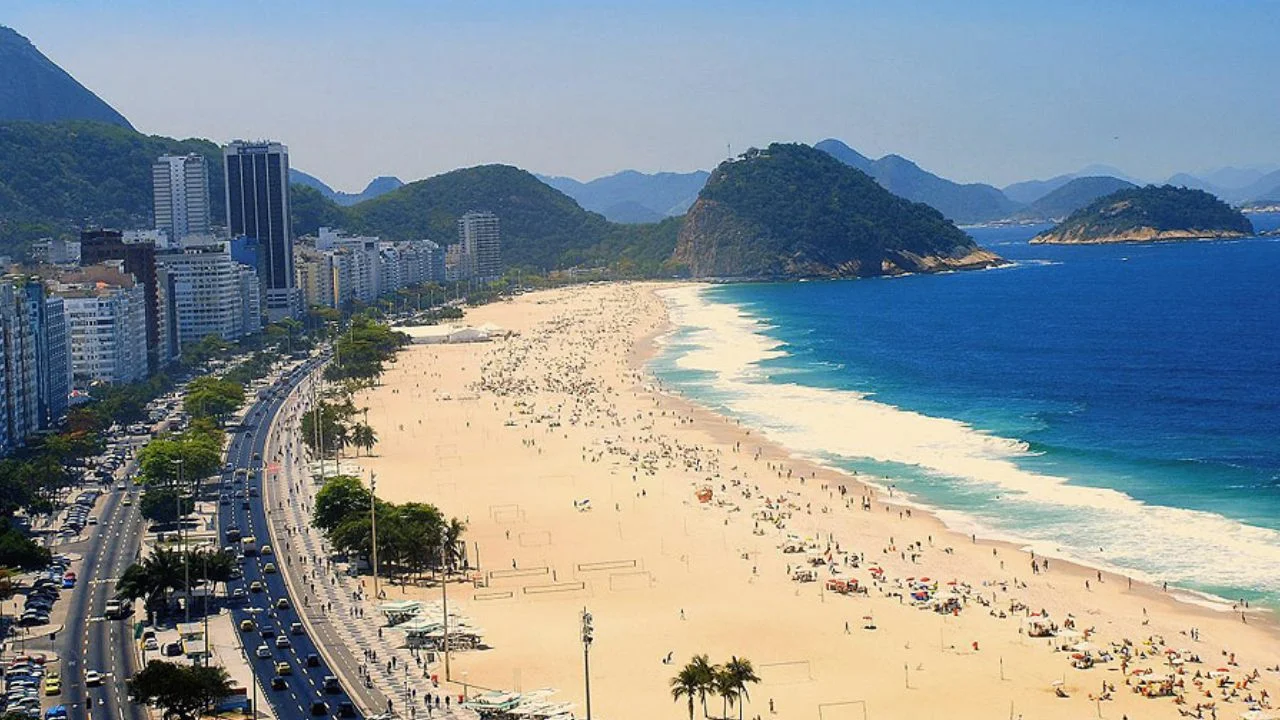 Among the various possibilities, stand up paddle, skimboard surfing, beach soccer and the well-known beach volleyball stand out. However, the place is so magical that it even has a huge promenade designed in Portuguese stone, ideal for those who love walking and running.
Posto 10 is one of the most stunning places in Rio de Janeiro, it is no surprise that it was chosen by Vinícius de Morais and Tom Jobim to illustrate their famous songs, such as "Girl from Ipanema".
What to do at Posto 10 Ipanema
You've certainly heard that Posto 10 is a hub for cultural activities, right? Knowing this, in the neighborhood it will be possible to immerse yourself in activities that can further enrich your schedule.
On Sundays, for example, in addition to sunbathing or enjoying the sea breeze in the late afternoon, a great tip is to visit the famous Hippie Fair that has been taking place for over four decades in the well-known and well-attended Praça General Osório.
The fair began in the 1970s, a period in which artists from various parts of the city began to exhibit their work in the region. At the time, the initiative was part of the "counterculture" movement. The result was so positive that it still exists today.
There you will find more than 600 exhibitors and many merchandise options — from clothes, shoes, bags, paintings and many other handcrafted products.
In addition to this, taking advantage of the proximity, another tour that may also surprise you is the trip to Mirante da Paz, which starts in Ipanema and goes to Copacabana. Through its towers, it is possible to glimpse a panoramic view of the entire neighborhood. Unmissable!
Kiosks at Posto 10
The edge of the Marvelous City is famous throughout the world thanks to its cinematic landscapes. But, in addition, it also became known thanks to its seaside cuisine and its well-known kiosks, such as Barraca do Fernando or Barraca da Tia Fátima.
Although the Rio sun is wonderful, there comes a time when making a strategic exit to replenish your energy is necessary. The best part is that, as mentioned above, Posto 10 has highly recommended kiosks. In other words, you can enjoy quick snacks or more elaborate dishes. In short, they are great options for all types of taste and purchasing power.
Restaurants at Posto 10
Posto 10 Ipanema is a good place both day and night. That's right! As we already said, the neighborhood is extremely bohemian and, therefore, is full of bars, Ipanema restaurants and many other places to enjoy the presence of friends or family.
This way, you don't have to walk far to find excellent restaurants. And the options are very diverse! You can eat snacks and artisanal drinks or, if you prefer, choose somewhere with beanbags and sofas to watch a football match, for example.
The beach that celebrities frequent in Rio de Janeiro
There's no way to talk about Rio de Janeiro and not remember Ipanema, one of the most famous and talked about neighborhoods in the world. After all, there are 125 years of history since its foundation. Ipanema Beach, along with Leblon Beach and Copacabana Beach, is the beach that celebrities most frequent in Rio de Janeiro. This is because the South Zone of Rio is especially a noble and peaceful region.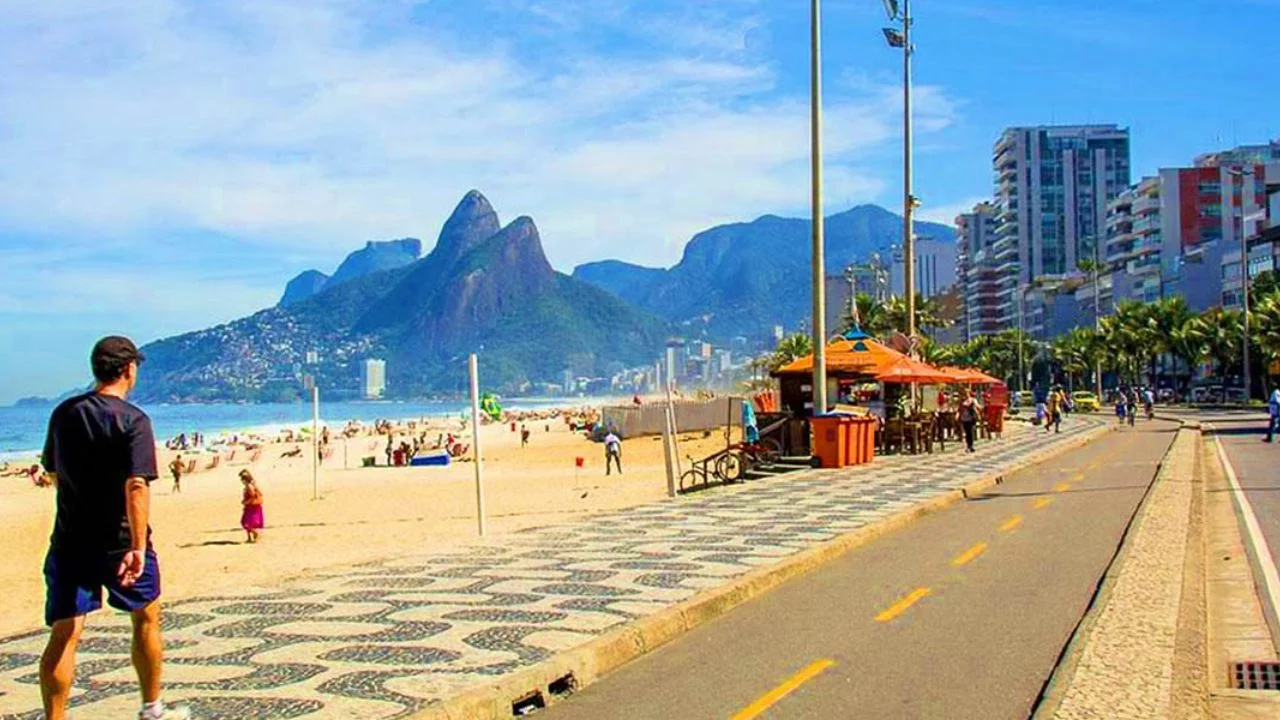 In Ipanema you can do and find everything. It is possible to eat very well, especially due to the presence of restaurants of national and international recognition; enjoy the sun or the sea breeze in very popular spots, such as Posto 10; or enjoy a bit of local culture by visiting the Hippie Fair.
Therefore, it is possible to say that Ipanema is one of the most accessible neighborhoods in the city, as it has good options for all types of people. Living in Ipanema has become the desire of many people who dream of a better quality of life. That's why, nowadays, the region has one of the most valued square meters in Brazil. In other words, buying a property in this neighborhood is synonymous with a large investment.
If you are looking for an apartment or penthouse in Ipanema, you can access the Invexo website and find exclusive property options in the region. Certainly one of them could be your perfect home.