Reaching your desired destination with peace of mind and safety is unparalleled. And, for this, there are several parking lots in Ipanema, ready to protect your vehicle.
This way, it is easy to leave your car in a guarded location, instead of choosing to use public transport or paying the fare for a taxi or private car. Parking lots are spaces reserved for the safe and lawful parking of private vehicles.
They are located close to central, busy areas, such as shopping malls, supermarkets, airports and other attractions, which often have their own establishments for the comfort of their customers.
Each parking company has its own particularities, such as opening hours, valet service, payment fees, time limits, among others. Many parking lots offer monthly plans for renting a space, guaranteeing the customer that they will always have a fixed place to store their car, instead of having to search for a space every day.
In addition, parking lots can also offer rotating services, which involve paying a small amount so that the vehicle can be parked for a limited time.
There are still so-called garage buildings, which have several floors of parking spaces, as well as security cameras, valet service and VIP parking.
The Ipanema neighborhood has several private parking lots located at strategic points, aiming to make life easier for its residents. Furthermore, Ipanema has a magnificent infrastructure, made up of several establishments, essential to the routine of its visitors, and luxury residential properties.
RioPark: Parking at Forum Ipanema
The RioPark parking lot is located on one of the busiest streets in Ipanema and serves several customers throughout the day. The company was founded in 2008 and its main activity is Vehicle Parking.
Located in the Forum Ipanema shopping mall, RioPark adds security and practicality to the daily lives of nearby visitors. The parking lot has a team of fast and attentive valets, who contribute to adding practicality to the customer's life.
Next to the parking lot, there are different types of establishments, such as:
Theatres;
Hotels;
Restaurants;
Banks;
Supermarkets;
And much more.
The spaces available in the parking space are large and well maintained by the employees who work on site.
Its area has several factors that provide the vehicle owner with peace of mind and security, such as highly qualified professionals and a well-maintained space strictly monitored by security cameras.
Address: Rua Visconde de Pirajá, 351, Ipanema, Rio de Janeiro.
Opening hours: Monday to Friday, from 7am to 11pm, and on Saturdays and Sundays, from 7am to 7pm.
gEpark: 24-hour parking in Ipanema
gEpark is a popular parking lot for visitors to the Ipanema neighborhood. With excellent service and a great location, the parking lot wins over its visitors, making them return more and more.
gEpark also counts on the service of its agile and well-trained employees, who aim to provide the customer with security and practicality.
The parking service is rotating. In other words, it improves vehicle traffic in urban centers and increases the availability of parking spaces, allowing people to park frequently and carry out their tasks in nearby areas.
Furthermore, gEpark operates twenty-four hours a day, and also has a monthly plan, aiming to make life easier for nearby residents.
Therefore, for those who need a space at a very early or very late time, they can count on the essential service of gEpark Estajamentos Ipanema. In the vicinity of the parking lot, you can find several establishments, such as the following:
Border;
Casas Bahia;
Starbucks;
PowerGym;
Adam's Bar;
Between others.
Another place close to the parking lot and very visited is Praça General Osório, which is an excellent choice to enjoy the afternoon with family or friends.
Parking also offers an excellent discount for Bradesco Seguro Auto policyholders. Therefore, gEpark parking is the best option for visitors to this area of Ipanema.
Address: Rua Visconde de Pirajá, 152, Ipanema, Rio de Janeiro.
Opening Hours: Every day, 24 hours a day.
PareBem Parking
PareBem Estacionamentos in Ipanema is an urban mobility company and one of the largest in Brazil in the management and operation of parking lots.
Therefore, with a solid financial structure that allows investing in the most advanced technology, PareBem is present in shopping malls, commercial buildings, hospitals, airports, universities and much more.
PareBem has the Online Reservation method. Through it, the customer can guarantee their spot with up to 78% discount, providing more convenience and savings when traveling.
The brand's culture is present in every attitude, gesture and daily life of its employees. Parking employees are passionate about the service they provide, always working to be the best, prioritizing their customers and users.
Therefore, the service is provided with speed and quality, always aiming to provide the best service for the clientele. Parking has a monthly service, in which you can have access to more than 100 thousand spaces and 160 operations throughout Brazil, also with the following benefits:
Place guarantee;
Removing queues;
Economic price;
Not subject to capacity.
The company is the only Brazilian company that provides technology for remote control of operations, using the best practices and mobility equipment, proven in smart cities around the world. With the intense use of its own technology, the company has the following uses:
Detector sensors;
Mobile applications;
Prepaid tags;
Buying credit online;
Among others.
Address: Rua Visconde de Pirajá, 142, Ipanema, Rio de Janeiro.
Estapar 24-hour parking in Ipanema
Estapar Estacionamentos is a company that has been operating in the parking and mobility market for over 40 years. A pioneer in the segment, Estapar brought first-hand services to Brazil with technological differences, such as a range of automated equipment for parking operations.
The company also established its differentiation after establishing an exclusive contract with the largest car insurance company in the country, Porto Seguro.
Therefore, its mission is to develop, implement and manage parkings and solutions that facilitate urban mobility, improving society's quality of life and generating superior returns for its customers and shareholders.
Estapar Ipanema relies on the work of excellent valets, willing to offer agile, high-quality services to its customers.
The company manages the free Estapar application, which brings to the palm of your hand all the facilities a person needs to save time in their daily lives. Through it, you can even make a reservation to guarantee parking on a day trip or tour.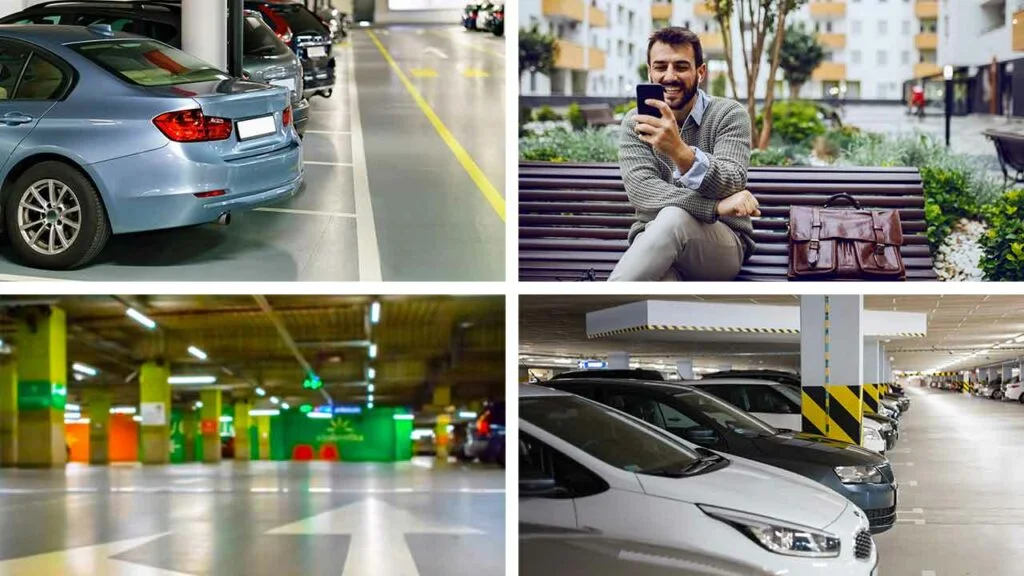 The Estapar Ipanema car park offers its customers excellent rotating and monthly services. The monthly plan has several benefits, such as the following:
Proximity: there are more than 700 parking units available to its customers;
Safety: guarantee that your car will be safe so you can enjoy the day in peace;
Discount: Porto Seguro customers receive up to ten percent discount;
Definitive credential: allows the customer to enter and exit the parking lot without queuing.
The parking lot is located on an important road in the Ipanema neighborhood, providing customers with easy access to a wide range of establishments and services.
Address: Rua Visconde de Pirajá, 595, Ipanema, Rio de Janeiro.
Opening Hours: Every day, 24 hours a day.
Places to visit in Ipanema
The Ipanema neighborhood has one of the most beautiful infrastructures in Rio de Janeiro. With an exorbitant beach, breathtaking tourist attractions and several leisure areas, the neighborhood is perfect for nature lovers.
One of the best spots to visit is Ipanema Beach. There, it is possible to practice several pleasant activities, such as playing volleyball with friends, swimming at the seaside and even enjoying a delicious meal at the kiosks on the boardwalk.
The lifestyle provided by the neighborhood is perfect for those who prioritize physical and mental well-being, as the area has a range of healthy restaurants and different places to practice physical activities.
In its surroundings, you can find some squares full of green areas, such as Praça General Osório, Praça Nossa Senhora da Paz and Jardim de Alah, excellent options for a late afternoon stroll.
The region also has several establishments and services that are essential for the daily lives of its residents. So, if you are looking for a place to live, the Ipanema neighborhood is the ideal choice. At INVEXO you will find several options for luxurious residential properties located in the best neighborhoods in Rio.
Ipanema, located in the South Zone of Rio, is one of the best and most noble neighborhoods to live in Rio de Janeiro. Discover luxury residential properties in Ipanema today with INVEXO, a real estate agency specializing in luxury properties in Rio de Janeiro.