Anyone who walks the streets of Ipanema knows that good music is present everywhere. Whether it's an afternoon stroll or a night out, the beautiful live music performances in Ipanema Rio's upscale Zona Sul neighborhood will always accompany you.
After all, the trendy spot in Rio has several establishments focused on offering its customers great moments of relaxation. The musical rhythms in each restaurant in Ipanema vary according to their style, ranging from classic Brazilian Popular Music to stylish Rock 'n' Roll.
This makes it easy to find a bar or restaurant that best suits your tastes. Combined with good music, the establishments also offer a wide gastronomic variety so that their customers can enjoy the best flavors.
And, speaking of flavors, the famous drinks couldn't be left out, drinks famous for accompanying their admirers until the end of a night of fun. There are several options for places with live music in Ipanema that provide visitors with an unforgettable experience.
The neighborhood is acclaimed for having a range of renowned commercial establishments that provide an excellent quality of life for residents of this luxurious area of Rio's South Zone.
Live music in Galeria Café Ipanema
A high-spirited place, with incredible music and ample space for socializing with friends. This is the definition of Galeria Café, located in Ipanema. The nightclub has been winning hearts since 1997 and has events, exhibitions and renowned DJs that entertain everyone who frequents the place.
Focused on including and bringing together all audiences, Galeria Café is known for being an excellent meeting point and one of the main LGBTQIA+ destinations in the South Zone of Rio de Janeiro. In addition to good and fun music, Galeria Café has another great highlight: its drinks. There are several options, ready to be tried during the clientele's stay.
At the counter, the customer is presented with a range of drinks described on the menu. Among the most prominent drinks are:
Ipanema: prepared with Absolut mango, apple liqueur, mint, tangerine and ginger sugar;
Mango Lovely: made with strawberries, lemon juice, grenadine, green apple liqueur and absolute mango;
Melancita: contains gin, mint, lemon and watermelon red bull summer;
Sex on the Beach: famous drink composed of vodka, peach juice, orange juice and grenadine;
Sky Coffee by Sr. Antonio: drink prepared with ginger sugar, ice, coffee liqueur, vodka and coffee foam.
In addition, the bar has doses of whiskey, sparkling wine, beers and non-alcoholic drinks, such as soft drinks, water, juices and red bull.
Address: Rua Teixeira de Melo, 31, Ipanema, Rio de Janeiro.
Opening hours: Wednesday and Thursday, from 11pm to 6am, Friday, from 9pm to 6am, Saturday from 11am to 6am, and on Sundays, from 11am to 6pm.
Live music in Vinícius Bossa Nova Bar Ipanema
The Vinícius Bossa Nova Bar & Restaurant is known as a stronghold of Boemia Carioca and a temple of Bossa Nova. The house is an excellent meeting point to eat, catch up and enjoy good music. Located in Ipanema, since 1989, Vinicius Bossa Nova Bar has enchanted lovers of Brazilian Popular Music with its traditional food and live performances.
The venue's infrastructure is spacious and comfortable, perfect for enjoying a good meal while enjoying the musical experience provided by live shows. The menu is varied and has excellent options for snacks, starters and salads, sandwiches, meats, poultry, seafood, among others. And you couldn't miss a delicious dessert to enjoy after finishing the main meal.
Among the desserts on the Vinicius Bossa Nova Bar menu are:
Petit Gateau;
Milk Pudding;
Papaya Cream;
Ice cream Italy;
Pastel de Nata;
Flamed;
Low Carb Chocolate Mousse;
Between others.
The drinks menu includes beers, draft beers, mixed drinks, wines, liqueurs, sparkling wines, whiskeys and non-alcoholic options.
Address: Rua Vinícius de Moraes, 39, Ipanema, Rio de Janeiro.
Opening hours: Every day, from 12pm to 11pm.
Empório 37 Ipanema
A cold beer, top-notch food and great Rock 'n' Roll are the main attractions at Empório 37 in Ipanema. Since 1982, the most traditional Rock bar in Rio de Janeiro has brought fun and flavor to the lives of Rio de Janeiro residents who are passionate about this musical style.
Every day a DJ livens up the dance floor, transforming the establishment into an environment suitable for celebrations. With its warm and inviting atmosphere, the restaurant transports its customers to the true old rock atmosphere.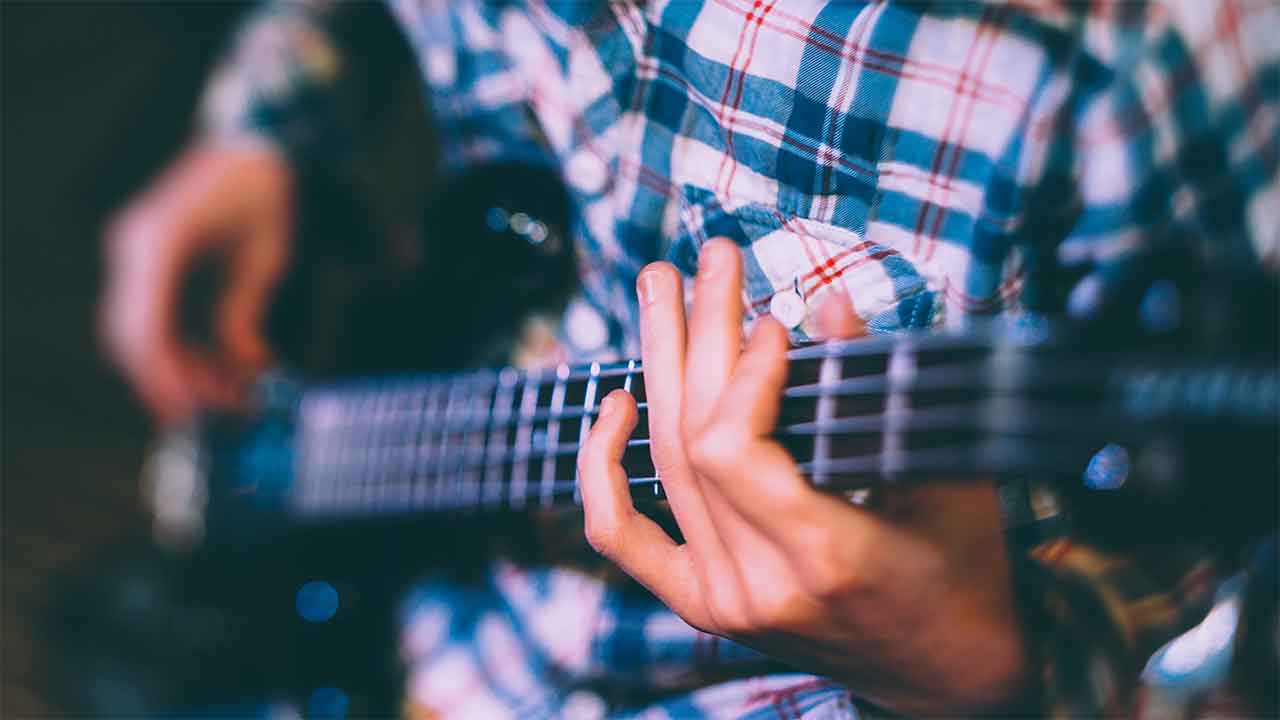 To accompany the good music, Empório 37 offers a vast menu with very tasty options, such as sandwiches, pastries, skewers and various portions, in addition to quick, practical and delicious pizzas, in the following options:
Pepperoni;
Margherita;
Four Cheeses;
Heart of palm with four cheeses;
Dry meat with catupiry;
Garlic;
Chicken with catupiry;
Pork picanha with mushrooms and catupiry;
Salami with black olives;
Shrimp With Catupiry;
Banana with chocolate.
The restaurant also features delicious house flavors:
Emporiana: made with artisanal sausage, onion and catupiry;
Crazy: with shitake, mushrooms and garlic;
Portuguese emporiana: with artisanal sausage, black olives, peppers and boiled egg.
To accompany the excitement of the night, the house offers a wide variety of alcoholic drinks, such as shots, beers, whiskey, rum, gin, vodka, tequila, among others.
Address: Rua Maria Quitéria, 37, Ipanema, Rio de Janeiro.
Opening hours: Tuesday to Saturday, from 6pm to 5am, and on Sundays, from 3pm to 5am.
Flashback Ipanema
Flashback Ipanema is a combination of bar, restaurant and nightclub, which offers its customers good food, excellent drinks and lots of music, from a selection inspired by retro rock. Its three-story structure allows for this great mix, highlighting each area in different and independent spaces.
The restaurant is sophisticated, and its comfortable and cozy atmosphere provides unforgettable moments of enjoyment.
The decoration based on posters and clips of 70s rock stars makes for great photos and elevates the level of the experience. The menu is varied, and has several options of main dishes and desserts prepared with high quality ingredients.
However, what really steals the attention is the extensive drinks menu, with the following categories:
Drinks;
Cocktails;
Gin tonics;
Caipivodkas and caipirinhas;
Vodkas;
Single malt scotch whiskey;
Other spirits;
Liqueurs;
Tequilas;
Cachaças;
And much more.
The drink and cocktail options are a great choice for customers who want to try a different flavor. The options that stand out most in this category are:
Beth Balanço: vodka, liqueur 43, passion fruit, rosemary and sparkling water;
Vertigo: vanilla vodka, lemon liqueur, lychee, lemon juice and cloves;
Purple Rain: vodka, blue curaçao and Grenadine syrup;
Flashback Spritz: peach vodka, aperol, brut sparkling wine, sparkling water and orange;
Spicyflash: cachaça, bad, passion fruit and finger pepper.
There are many flavors to try during your stay at the restaurant. And, for those who love to let their voices out, Flashback Ipanema has a karaoke night on Thursdays.
Address: Rua Paul Redfern, 33, Ipanema, Rio de Janeiro.
Opening hours: Wednesday and Thursday, from 7pm to 1:30am, and Friday and Saturday, from 7pm to 2:30am.
What is it like to live in Ipanema
The Ipanema neighborhood is acclaimed for its excellent infrastructure, full of commercial points prepared to offer the best possible experience to its visitors. It couldn't be any different, given that we're talking about one of the hottest spots in Rio's South Zone.
In addition to the restaurants and music bars in Ipanema, the neighborhood also has establishments that offer essential services for the daily lives of its residents. The location is easily accessible, both by private and public transport, with several metro stations and bus stops positioned at strategic points.
For these and other reasons, Ipanema is considered one of the best neighborhoods in Rio de Janeiro and constantly attracts new residents to the region.
Ipanema, located in the South Zone of Rio, is one of the best and most noble neighborhoods to live in Rio de Janeiro. Discover luxury residential properties in Ipanema today with INVEXO, a real estate agency specializing in luxury properties in Rio de Janeiro.